Turkey Summons German Ambassador Over Erdogan Music Video Parody: Report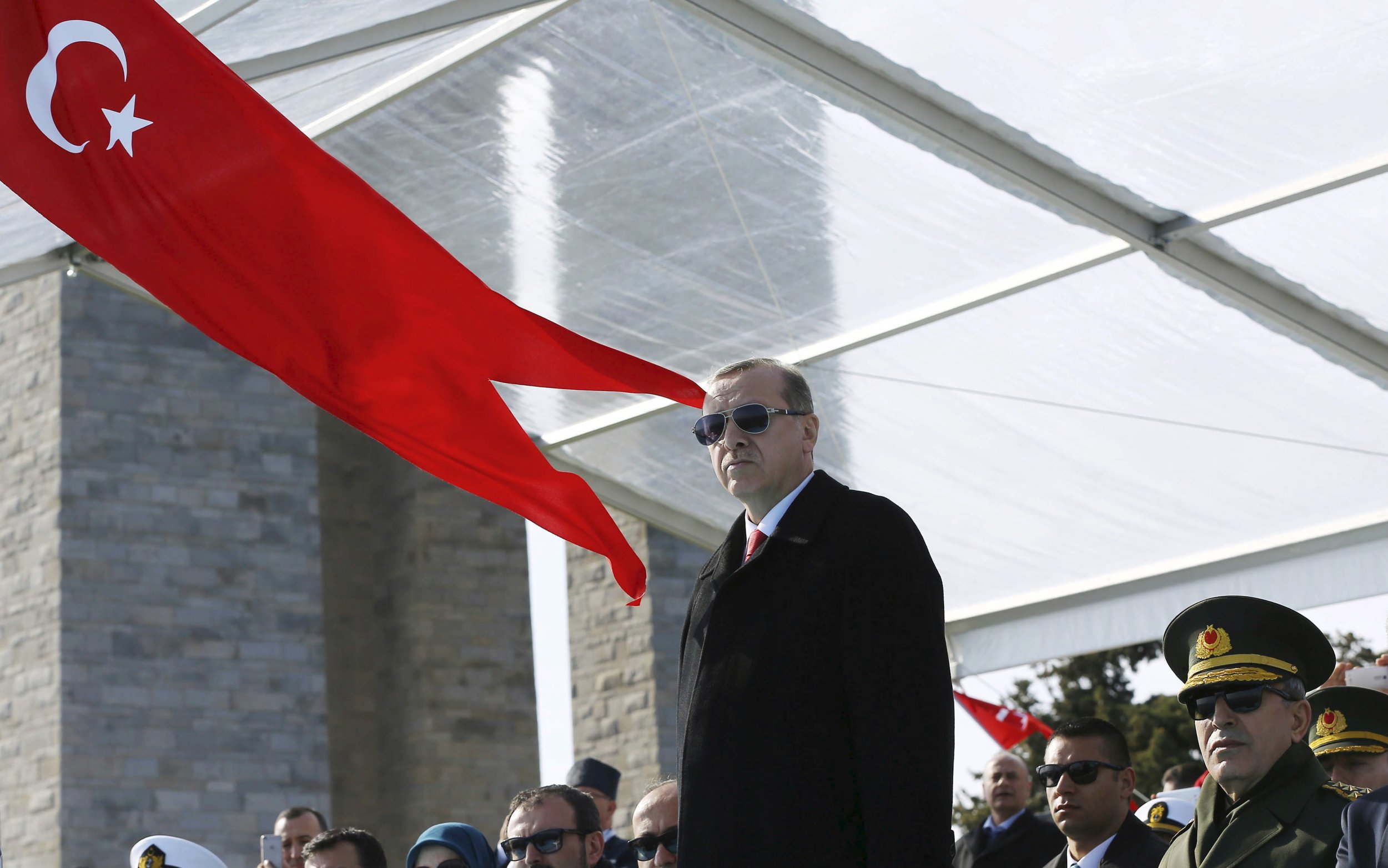 Turkey has summoned Germany's ambassador after a German public broadcaster aired a short song mocking Turkish President Recep Tayyip Erdogan, AFP reports.
The German-language song, entitled "Erdowie, Erdowo, Erdogan" (Erdo-how, Erdo-where, Erdogan) aired on regional television NDR earlier this month and featured lines alluding to Erdogan's opposition to freedom of speech, his persecution of the Kurds and his unwillingness to tackle Islamists in nearby Syria.
The song's title and melody are inspired by German pop star Nena's 1984 love song "Irgendwie, Irgendwo, Irgendwann" (Anyhow, Anywhere, Anytime). But the rewritten lyrics lampoon the Turkish leader with lines like "He hates the Kurds like the plague / And prefers to bomb them rather than the religious brothers from Islamic State" and "A journalist who writes something that Erdogan does not like / Is tomorrow already in jail."
The music video, featuring footage of Erdogan and scenes of Turkish police lashing out at protesters, all accompanied by English subtitles, has also been uploaded online by the German broadcaster.
According to multiple reports, Turkey has summoned German Ambassador Martin Erdmann to state its disapproval of the broadcast.
German news magazine Spiegel reported on Monday that Erdmann had been summoned four days earlier and on Tuesday a Turkish diplomat speaking on the condition of anonymity confirmed to AFP that the meeting had taken place.
"We summoned the ambassador last week to communicate our protest about the broadcast that we condemned," the source said. "We demanded that the broadcast be removed from the air."
Associated Press also confirmed the report, citing a source from Turkey's Foreign Ministry, speaking on the condition of anonymity "in line with government rules."
The German Foreign Office has not officially responded to the reports and the Turkish Ministry of Foreign affairs was not immediately available to comment on the record.