Turkey: Syria Border Must 'Be Cleansed' of ISIS After Gaziantep Attack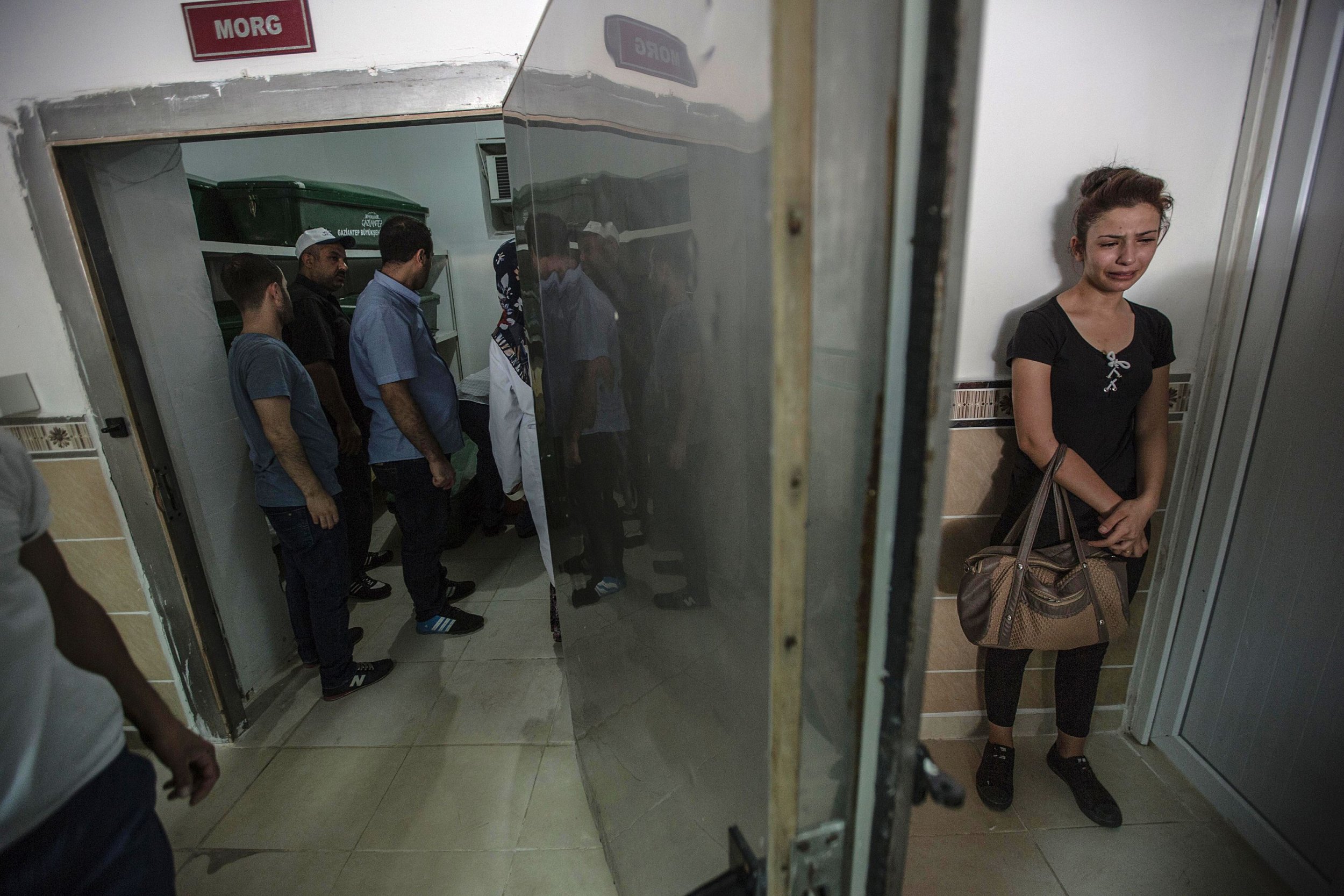 Turkey must ensure that the Syrian border region is completely "cleansed" of Islamic State militant group (ISIS) fighters, the country's top diplomat said on Monday. His comments come in the wake of a suicide bombing that took place during a Kurdish wedding in the city of Gaziantep, leaving 54 dead and dozens wounded.
"Our border must be completely cleansed from Daesh," Foreign Minister Mevlut Cavusoglu said in a televised statement, using an Arabic acronym for ISIS.
"[ISIS] martyred our... citizens. It is our natural right to fight at home and abroad against such a terrorist organization."
Turkish President Recep Tayyip Erdogan said that a child suicide bomber between 12 and 14 years of age carried out the attack, adding that ISIS was responsible. The radical Islamist group is accused of attacks on Turkish soil but rarely claims responsibility.
Turkish authorities are now trying to identify the child attacker. Turkish officials said Monday that the youth killed at least 22 children under the age of 14 in the southeastern city. Sixty-six people remain in hospital, 14 of those are in a serious condition.
The device used in the attack on the street wedding was the same used in the October 2015 attacks on a Kurdish peace rally in Ankara and on Kurdish activists in the border town of Suruc in July 2015, a senior Turkish security official told Reuters on Monday, suggesting that ISIS, blamed for both attacks, was once again the perpetrator.
It remains unclear if the attack was conducted by a bomber who had crossed from Syria or had been residing in Gaziantep in one of the many homegrown sleeper cells that officials believe the jihadi group has developed in the Turkish city. Erdogan had said after the attack that ISIS was attempting to "position" itself in Gaziantep.
Cavusoglu said that Turkey was a major target for ISIS because of its efforts to secure its shared border with Syria, which the group's foreign recruits had been using to cross into the war-torn country. New restrictions have made it increasingly difficult for jihadis to make their way into ISIS's self-proclaimed caliphate.
Gaziantep is located just 37 miles north of Syria and has been a key point for refugees fleeing the five-year civil war in Syria.