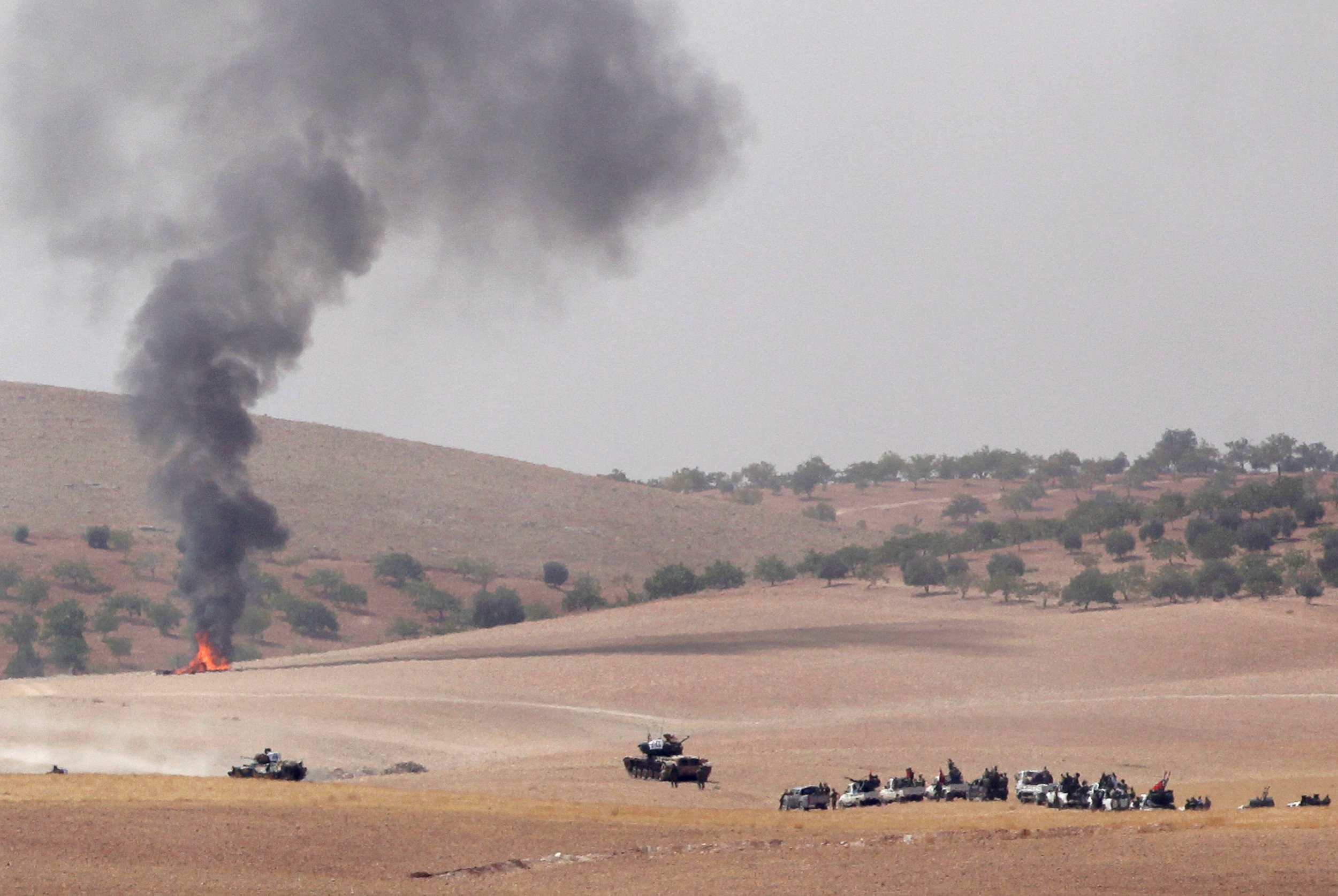 A U.S. official has called on Turkey, pro-Turkish rebels and Kurdish forces to stop fighting each other in northern Syria and refocus their attentions on combatting the Islamic State militant group (ISIS).
In a series of tweets, Brett McGurk, the special presidential envoy for the global coalition to counter ISIS, made it clear that the U.S. is opposed to any clashes that occur separate to anti-ISIS operations.
Pro-Turkish troops made incursions into Syria last week as they battled what they called Kurdish "terrorists" who were allegedly trying to enter Turkey, the BBC reported. The YPG, a Kurdish militia, has said that Ankara is using this as an excuse to claim Syrian territory.
On Tuesday, Turkish soldiers, along with members of the Free Syrian Army, a rebel group, pushed ISIS out of the Syrian city of Jarablus. They then began attacking villages held by the Kurdish Syrian Democratic Forces (SDF), which the U.S. supports. McGurk's tweets refer directly to the fighting in Jarablus.
Turkey has said that it won't stop until the Kurds retreat eastwards, which they say they have done.
The U.S. is worried that these attacks might grant ISIS a reprieve from fighting and allow them to plot attacks in Syria and beyond.
Turkey, meanwhile, is concerned about Kurdish influence in neighboring Syria after the SDF took the city of Manbij from ISIS on August 12. The country is particularly worried that as Kurds seize more territory in Syria, separatists at home might grow in confidence.