Explosion at Turkish Police Station Was Act of Terror, Authorities Say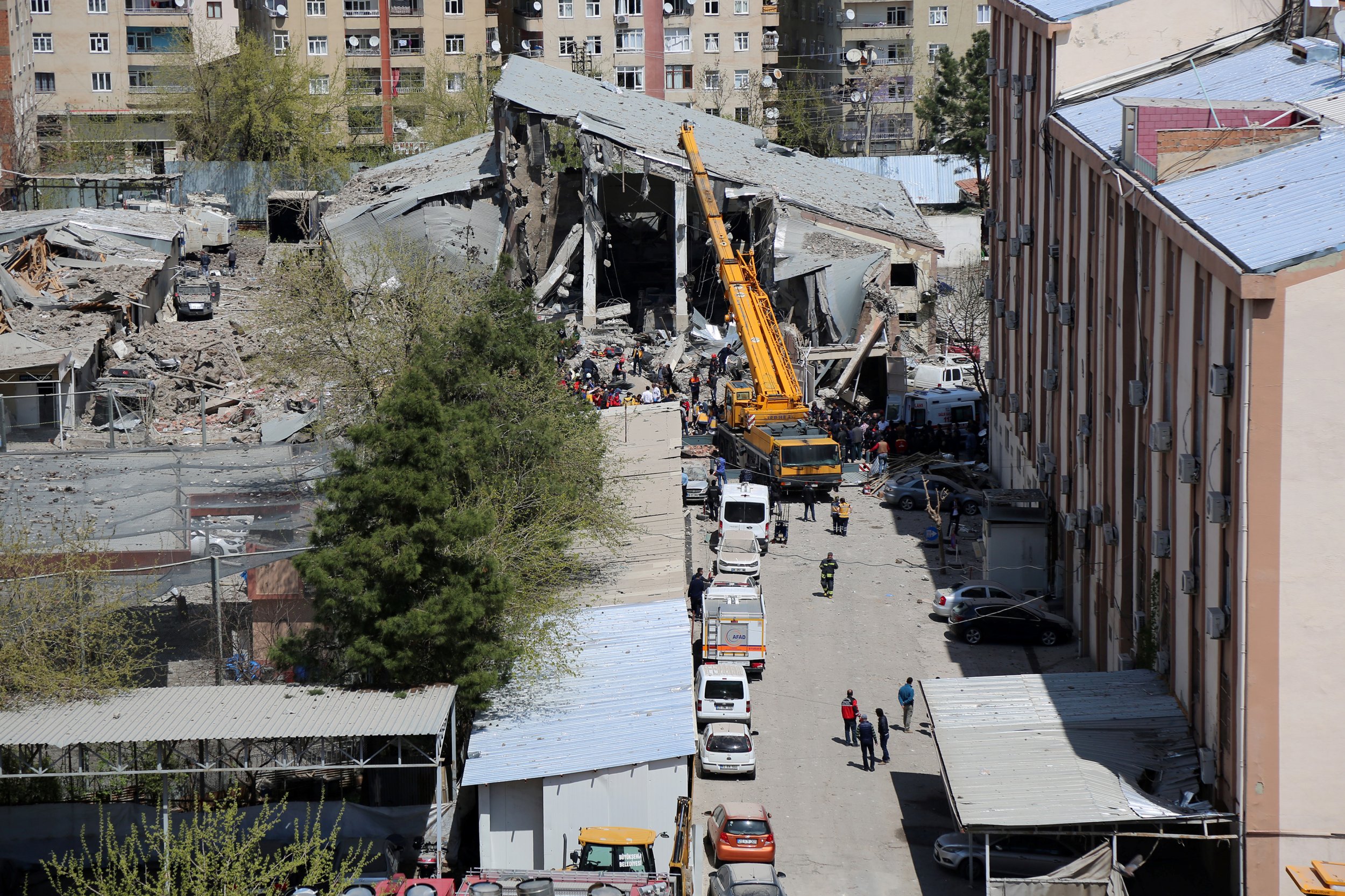 An explosion that hit a police station on April 11 in the southeastern Turkish city of Diyarbakir was a "terror attack," according to Turkey's Interior Minister Suleyman Soylu.
The blast, which killed a police officer and two civilians, occurred at a workshop inside the police compound where a vehicle was being repaired.
Police originally said the explosion was accidental and that there was no sign of outside intervention, however, on Wednesday Soylu told Haber Turk television that investigators had concluded that the blast was an attack.
"It turned out that the explosion was the result of a terrorist attack," he told the Turkish broadcaster. "The attack was carried out through a tunnel dug from the outside. They dug a tunnel and placed the explosives in the ground."
He did not say who the suspects are. Five people have been detained in connection with the attack, according to private news agency DHA.
The explosion happened in an area of Turkey with a mainly Kurdish population. Militants of the outlawed Kurdistan Workers' Party (PKK) have previously carried out attacks in the southeastern region.
The blast came just days before a referendum that could vastly increase the executive powers of President Recep Tayyip Erdogan. It is the first attack since Erdogan officially started campaigning for Sunday's referendum on February 25.
As well as campaigning across Turkey, Erdogan and officials of his government have canvassed for votes European countries with a large Turkish expat population, including Germany, Austria and the Netherlands.
The campaigns have increased tensions with many EU member states. Erdogan sparked outrage in Germany when he said that German barring of rallies in support of him in the referendum amounted to "fascism… no different to the Nazi period." And after the Netherlands banned the Turkish foreign minister from visiting a rally in the country, Erdogan accused the Dutch government of "Nazi-ism" and held the Dutch responsible for the Srebrenica massacre, the worst genocide in Europe since World War II.