Scientists Solve Turkey's Turquoise Puzzle in Bosporus: A Plankton Invasion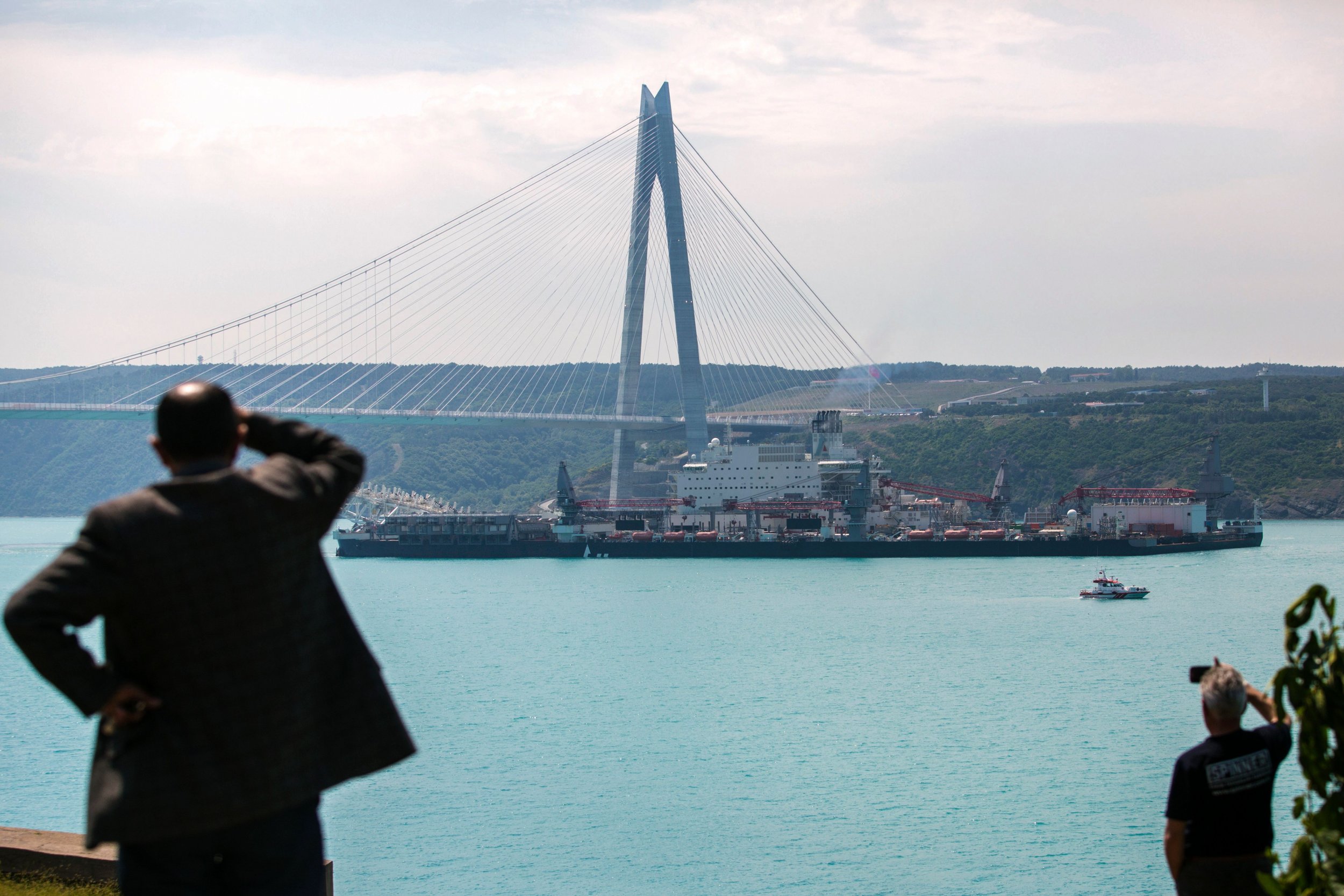 Residents of Istanbul have been taken aback in recent days after the Bosporus transformed from a darkish blue to a fluorescent turquoise. Scientists have finally explained why: a surge of plankton.
NASA tweeted an aerial image of the Black Sea that showed turquoise "swirls" and "eye-catching hues" on Monday, explaining the change in color as a result of "organisms known as phytoplankton" in the region.
The space agency said the particular type of plankton is known as a coccolithophore.
The turquoise hue stretches from the Bosporus, which runs through Istanbul, to the edges of the Black Sea.
AFP news agency reported that Turks posted on social media about the change in color, with some worried that it might be caused by a pollution spill or by the 6.3 magnitude earthquake that struck the western coast of Turkey and the Greek island of Lesbos on Monday, leaving one dead.
Related: Russian navy ship sinks off the Turkish coast
But Ahmet Cemal Saydam, professor of environmental science at Hacettepe University, told Turkey's Dogan News Agency, "This has nothing to do with pollution."
A particular species of coccolithophore, called Emiliania huxleyi, was behind the color change, he said. "Across the Black Sea, there is an explosion of Emiliania huxleyi. This is a blessing for the Black Sea," Saydam said.
Emiliania huxleyi is only visible under a microscope. The plankton it makes up create its own nutrients from sunlight. This in turn provides food for fish and shellfish.
"The May ramp-up in reflectivity in the Black Sea, with peak brightness in June, seems consistent with results from other years," Norman Kuring, an ocean scientist at NASA's Goddard Space Flight Center, told Turkey's Hürriyet Daily News.