U.S. 'in Bed with Terrorists' If It Arms Syria's Kurds: Turkey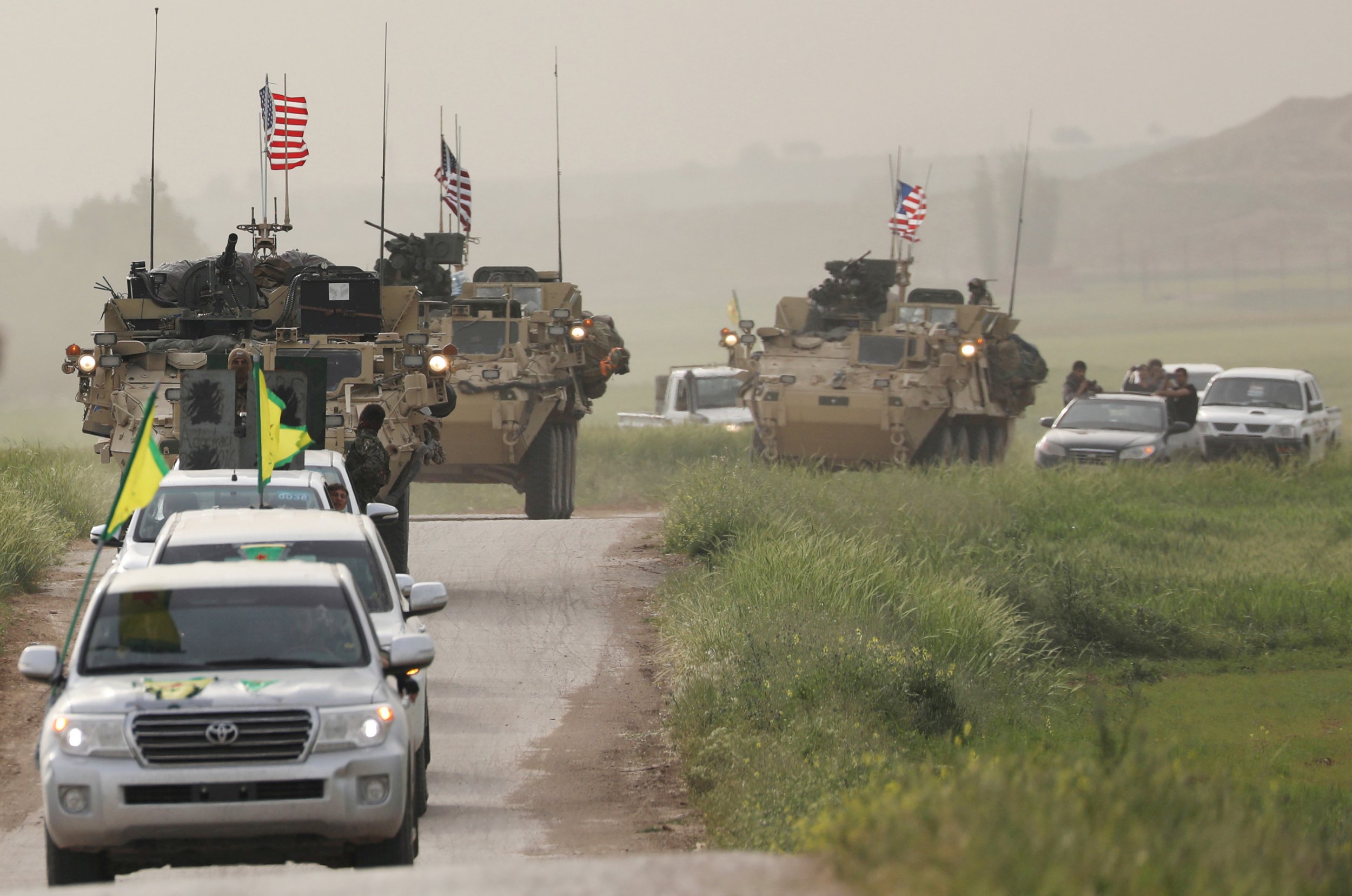 Turkey has accused the U.S. of aiding terrorists by agreeing to arm Kurdish forces fighting the Islamic State militant group (ISIS) in Syria.
The Pentagon announced Tuesday that the U.S. would equip Kurdish elements of the Syrian Democratic Forces (SDF) in their push to take back the ISIS stronghold of Raqqa, which the jihadi group has held since 2014.
But senior Turkish officials and ministers have lined up to criticize the plan, pointing out that the backbone of the SDF is the Kurdish People's Protection Units (YPG). Ankara views the YPG as one and the same as the outlawed Kurdistan Workers Party (PKK) in Turkey, which the U.S. also designates a terrorist group.
Read More: Syrian Kurds will be armed by U.S. for ISIS fight
Turkish Deputy Prime Minister Nurettin Canikli said Wednesday Turkey could not accept its NATO ally supporting the group, Reuters reported.
"We cannot accept the presence of terrorist organisations that would threaten the future of the Turkish state," Canikli said.
"We hope the U.S. administration will put a stop to this wrong and turn back from it. Such a policy will not be beneficial, you can't be in the same sack as terrorist organisations."
Turkish Foreign Minister Mevlut Cavusoglu attacked the move, saying: "Every weapon that reaches their hands is a threat toward Turkey."
Ahead of the arrival of Turkish President Recep Tayyip Erdogan in Washington to meet with President Donald Trump next week the Pentagon has attempted to allay Ankara's fears over the arming of the YPG.
In a statement, chief Pentagon spokesperson Dana White said the U.S was "keenly aware of the security concerns of our coalition partner Turkey," adding that America wanted to "reassure the people and government of Turkey that the U.S. is committed to preventing additional security risks and protecting our NATO ally."
In April, a Turkish air raid killed 20 YPG fighters in northern Syria, AFP reported at the time. In response the U.S. deployed armored vehicles along Syria's border with Turkey in a show of support for the group.
Syria's Kurds, who were the first force to buttress the ISIS advance across Syria in 2014, have welcomed the weapons, saying it legitimizes them as a fighting force and as the group that will lead U.S.-backed coalition efforts to liberate Raqqa, the AP reported.