Turkey Will Complete Purchase of Russian Missile System Despite Risk of U.S. Sanctions, Foreign Minister Says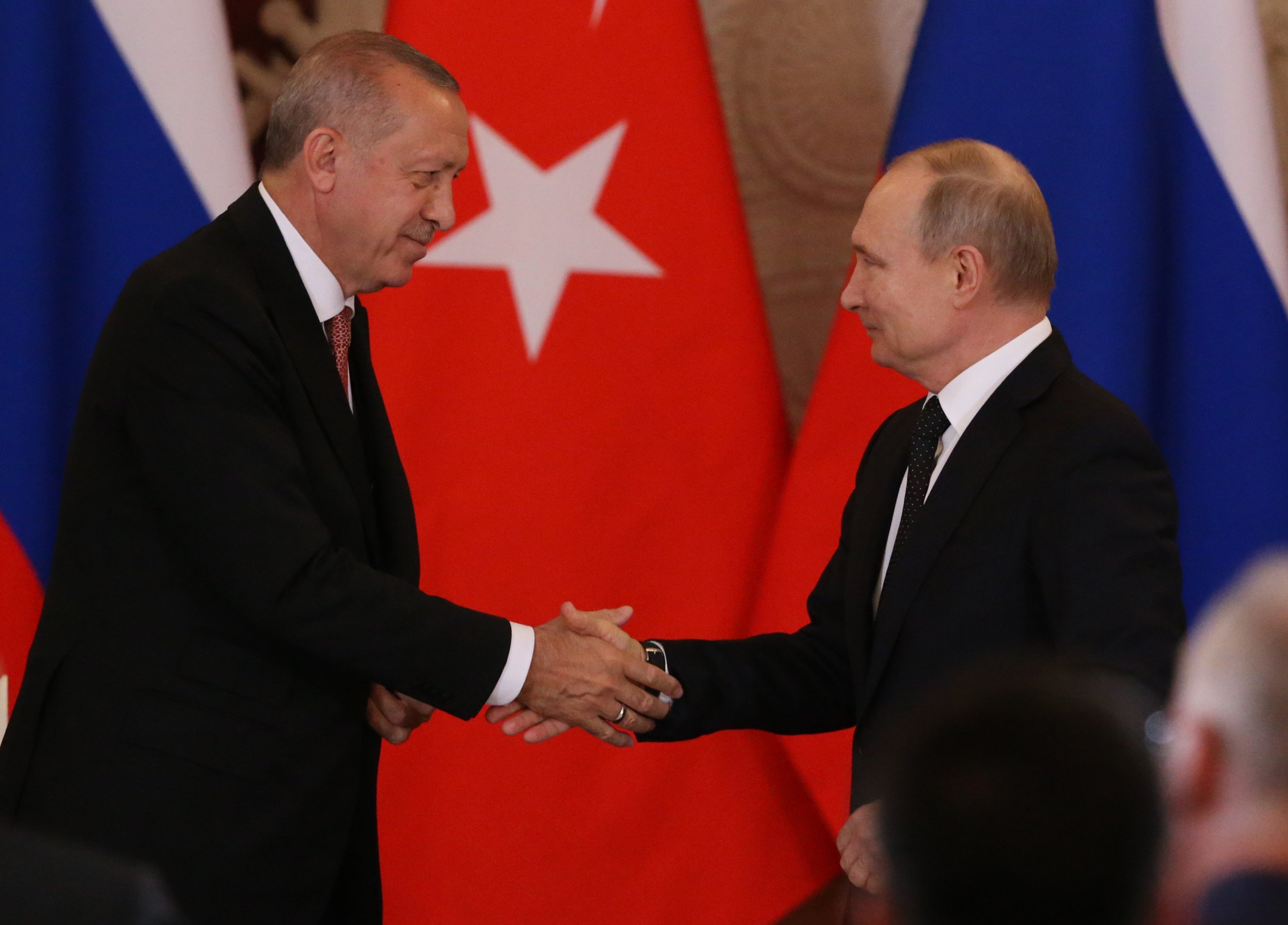 Despite the threat of U.S. sanctions, Turkey said it was ready to receive the Russian S-400 missile system whenever it was ready for delivery.
"As soon as Russia is ready to deliver them to us, we will be ready to accept them," Turkish Foreign Minister Mevlüt Çavuşoğlu told reporters during a Friday press conference. Reports have suggested that Russia may deliver the weapons system this year, possibly within the next few months.
Turkey is a member of the North Atlantic Treaty Organization (NATO), and officials from the U.S. and other NATO allies warned the country against purchasing a system that is incompatible with equipment used by the Western Military Alliance.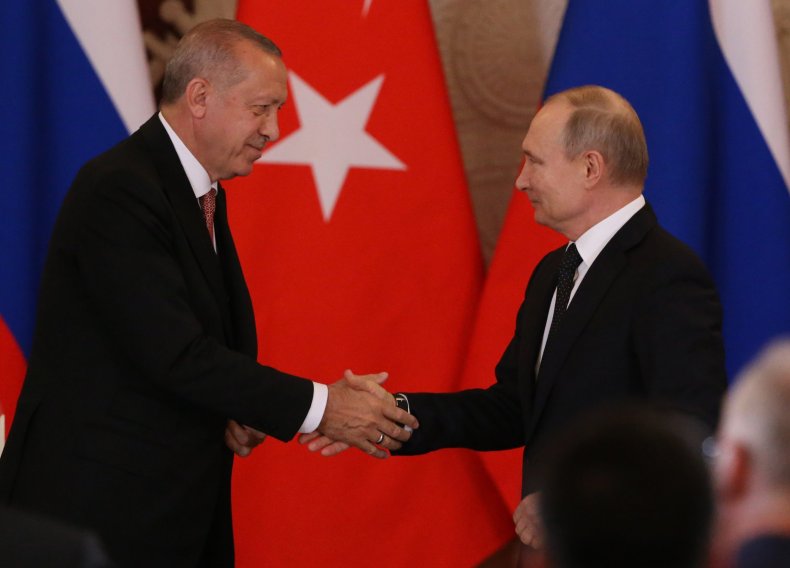 Get your unlimited Newsweek trial >
Russia has boasted that the S-400 can protect against ballistic missiles and stealth aircraft like the F-35 jet, equipment used by NATO allies. Experts have said the new Russian missile system could pose security risks for NATO. Washington reportedly offered to sell Turkey a U.S. Patriot missile system if it opted to cancel the S-400 purchase from Russia. Last month, the Trump administration announced that it would cancel the sale of F-35 fighter jets to Turkey.
What's more, Turkey could be sanctioned under the 2017 Countering America's Adversaries Through Sanctions Act (CAATSA) if it decides to move forward with the purchase. CAATSA allows the U.S. government to impose sanctions on other countries that do business with anyone on a blacklist of Russian people and entities, including Russian military organizations.
Nevertheless, Turkey has insisted on moving forward with the purchase. In April, Çavuşoğlu suggested that Turkey couldn't be subject to U.S. sanctions because it had already completed the deal with Russia before Congress passed CAATSA in August 2017.
Meanwhile, Russia has suggested it is interested in ramping up its military cooperation with Turkey.
Get your unlimited Newsweek trial >
"Russia is open; Russia has certain capabilities and technological competence. Of course Russia is looking for the opportunities to expand this cooperation. This is absolutely normal practice," Kremlin spokesman Dmitriy Peskov said last month during a press conference.
All of this concerned Western military experts. Nevertheless, some analysts argued that NATO members should not abandon their ally Turkey over the purchase of the S-400.
"Turkey is stuck with having to buy S-400s out of the momentum built into Russian-Turkish rapprochement. But the move will in fact harm Turkey's national security interests, since the full deployment and operationalization of the missiles would seriously undermine Turkey's relationship with the United States and NATO. In short, Turkey cannot afford to sleepwalk out of the trans-Atlantic alliance for the sake of S-400s," wrote Turkey experts Kemal Kirişci and Seçkin Köstem in a blog post for the Brookings Institution.
"It's important to see that while the S-400 purchase is significant, it is extremely unlikely to lead Turkey to a strategic switch toward Russia and away from the West," the post continued. "The United States must respond with that in mind, and should not react in a way that inadvertently pushes Turkey away from the trans-Atlantic alliance."
Turkey Will Complete Purchase of Russian Missile System Despite Risk of U.S. Sanctions, Foreign Minister Says | World