Turkey's Recep Erdogan: Kurdish Offensive in Raqqa Is 'Naive'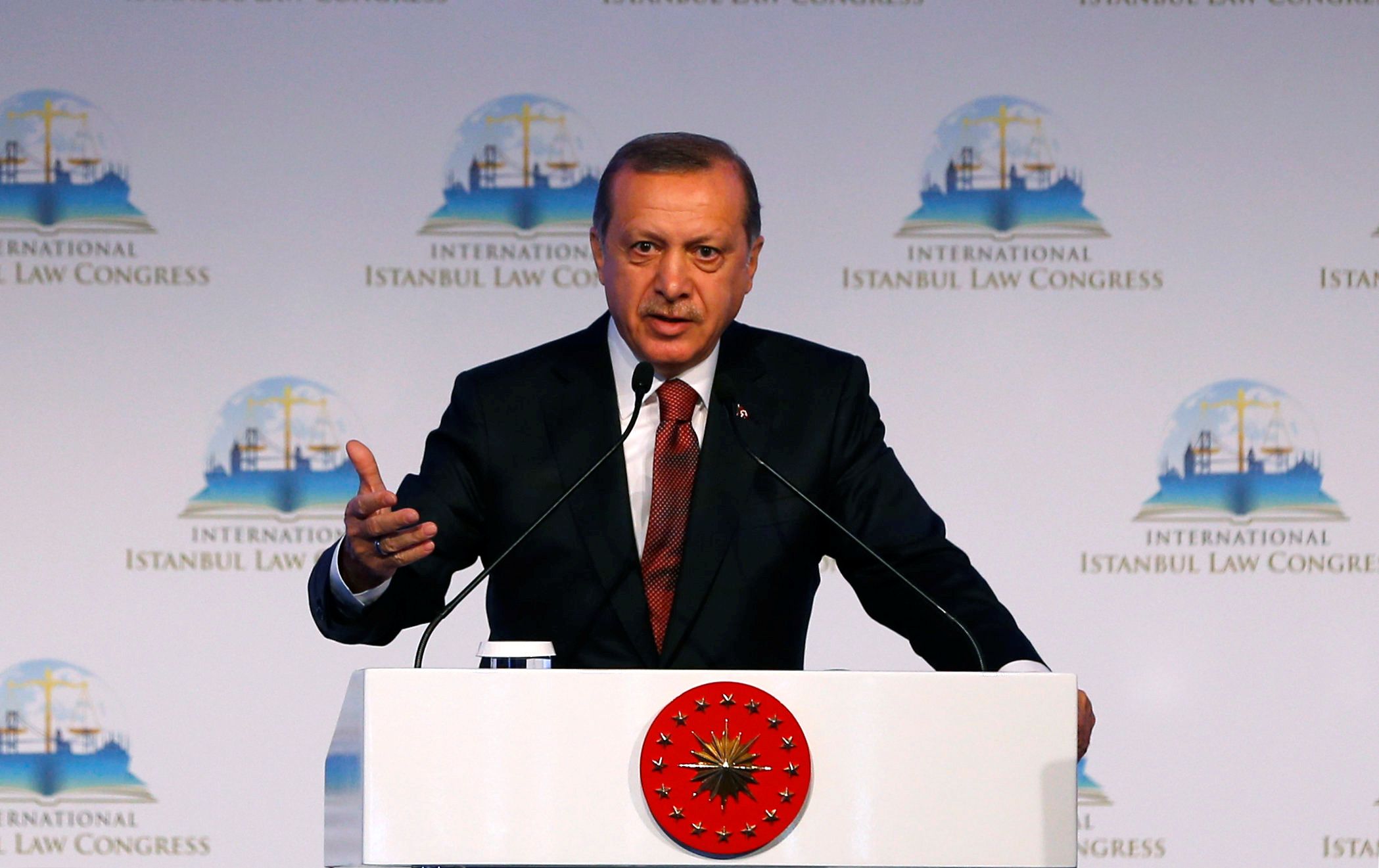 Turkish President Recep Tayyip Erdogan has called Syrian Kurdish fighters seeking to capture the city of Raqqa from the Islamic State militant group (ISIS) "naive" and compared them to "terror organizations," Al Jazeera has reported.
U.S.-backed militants from the Kurdish-led Syrian Democratic Forces (SDF) are in the process of pressing into the ISIS stronghold in northern Syria. However, Erdogan, whose armed forces are involved in separate operations in the region, denounced the tactic, accusing the Kurdish group of being a "side branch" of the Kurdistan Workers' Party (PKK), which Turkey considers a terrorist organization.
"No one in the world will buy this naive attitude of (attacking) Daesh with another terror organization," Erdogan said Monday, referring to ISIS by the Arabic acronym for the group.
Turkey's Deputy Prime Minister Numan Kurtulmus supported Erdogan's statement, arguing that "the use of non-Arab forces to liberate Raqqa will not contribute to peace."
Following a cabinet meeting in Ankara, Kurtulmus said that Turkey would not like to see "Raqqa, which is an Arab city in its entirety, to be captured by elements that are not Arabs and to be administered by them."
"Legitimacy cannot be provided with the participation of armed terror organizations. It requires the participation of legitimate states and their armed forces," he added.
Yet Washington sees the Kurdish-led SDF as a key partner in the fight against ISIS—a difference that is intensifying the U.S. and Turkey's strained relations over Syria.