Turkey's Erdogan Calls on Muslims to Reject Birth Control in Order to 'Multiply'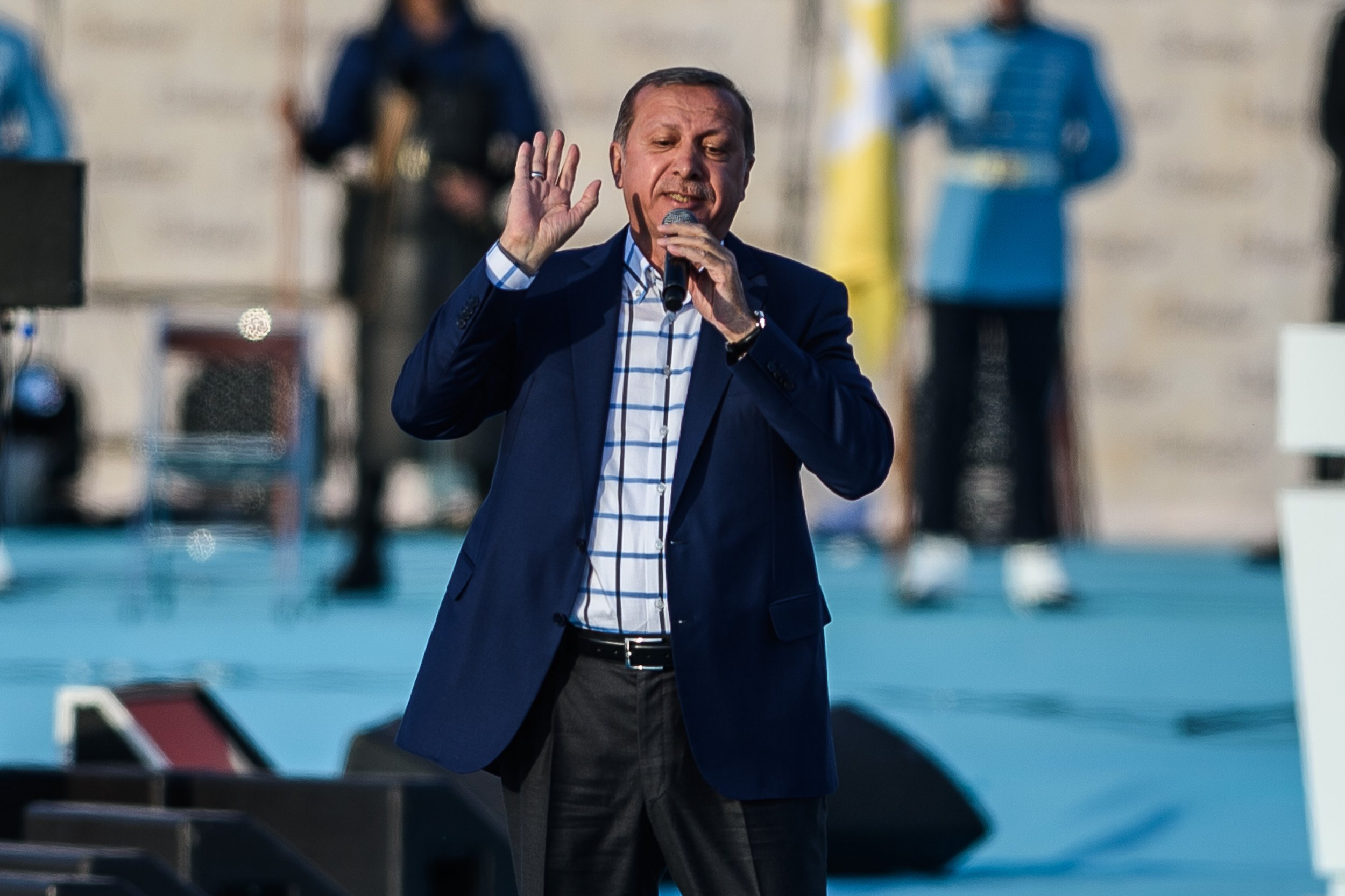 Turkish President Recep Tayyip Erdogan on Monday called for Muslims to reject contraception and family planning in order to "multiply" the country's population.
"We will multiply our descendants," he said in a televised speech in Istanbul. "People talk about birth control, about family planning. No Muslim family can understand and accept that!
"As God and as the great prophet said, we will go this way. And in this respect the first duty belongs to mothers."
The conservative leader, who became the country's president in August 2014, has promoted population growth and his ruling AK Party is a right-wing Islamist party. Erdogan himself has two sons and two daughters with his wife, Emine.
On Twitter, the women's rights group Platform to Stop Violence Against Women criticized Erdogan's stance.
"You cannot usurp our right to contraception, nor our other rights with your declarations that come out of the Middle Ages. We will protect our rights," the group wrote.
The Turkish leader has made vocal his views on reproduction many times in recent years: he called birth control an act of "treason" as it stymied growth, said that a "woman is above all else a mother" and said that women should have four children because "one means loneliness, two means rivalry, three means balance and four means abundance."
According to the Turkish Statistical Institute, the total fertility rate in Turkey during 2015 was 2.14 children per woman, a decline on 2.18 children per woman the year prior and exceeding the replacement level by just 0.4. It represents half the 1980 fertility rate in Turkey, the BBC reported.