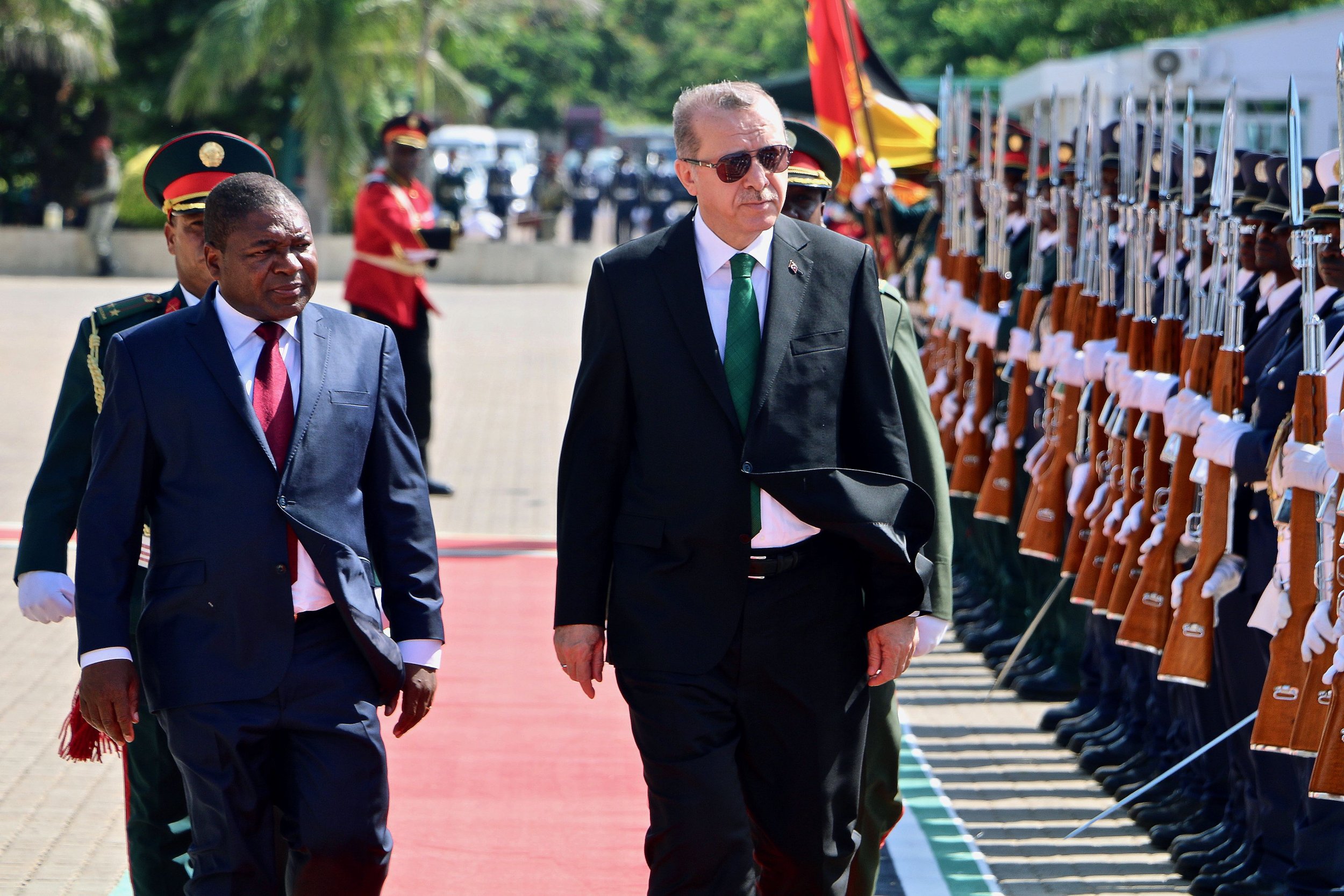 Updated| Turkey's President Recep Tayyip Erdogan has urged African countries to close schools associated to an exiled cleric, whom the president accused of planning the country's abortive coup in July 2016.
Erdogan undertook a three-legged tour to East Africa this week, with stops in Tanzania, Mozambique and Madagascar. During a public address in the Mozambican capital Maputo Wednesday, the Turkish leader asked the government for support in cracking down on followers of the cleric Fethullah Gulen.
"We know that cells of this group are present here in Mozambique, and are replicating their initiatives and their hidden agendas in several parts of the world," said Erdogan, sharing a platform with Mozambique's President Filipe Nyusi, the African News Agency reported.
Erdogan blamed Gulen and his followers for the failed coup. Tens of thousands of people from all walks of Turkish society—including soldiers, teachers and police officers—have been arrested or detained in the wake of the coup, during which a faction of the Turkish military attempted to seize control of several key cities and fired upon the Turkish parliament and presidential palace.
Gulen has denounced the coup attempt and denied any involvement. The Islamic cleric, a former Erdogan ally who went into exile in the United States in 1999, leads a global socioreligious movement known as the Hizmet (the "Service"), though the Turkish authorities have dubbed it FETO—a Turkish acronym for Gulenist Terror Organization.
The movement runs a large network of Islamic schools and other associations in different parts of the world, including Africa. The Turkish ambassador to Nigeria asked the country's authorities to shut down 17 schools in the West African country that were purportedly run by Gulen's supporters in the wake of the coup. In Mozambique, one of the country's most prestigious schools—the Willow International School in Maputo—is reportedly run by the Gulenist movement and is where many high-ranking officials send their children for education.
Nyusi did not mention publicly whether he would act upon Erdogan's warning. Newsweek reached out to the Mozambique High Commission in the U.K. but received no immediate reply.
Willow International School's public relations department sent a statement to Newsweek , describing the school as a "Mozambican institution" that was set up by "a group of philanthropic Turkish businessmen" in 2003. "The institution has no link with Fethullah Gulen, however some stakeholders might embrace and sympathize [with] his thoughts, particularly in quality education for better development, fighting poverty, establishing dialogue between communities to eradicate conflict, etc." says the emailed statement.
This story has been updated to include a comment from Willow International School.