Turkey's Erdoğan Says He Is 'Increasingly Against the Internet Every Day'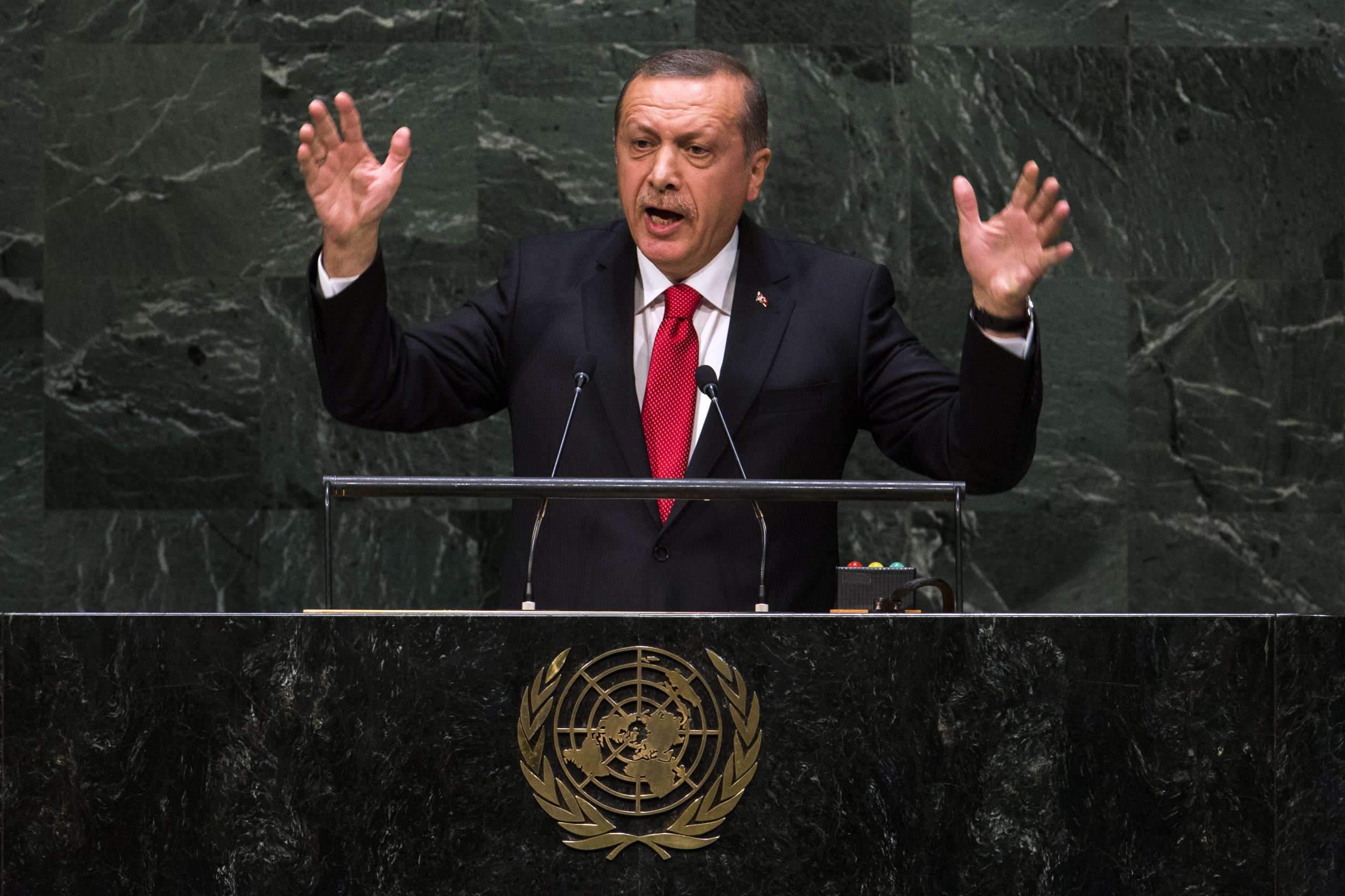 Turkish President Recep Tayyip Erdoğan lined himself up against a powerful enemy today, when he voiced his growing opposition to the world wide web.
"I am increasingly against the internet every day," Erdoğan told the Committee to Protect Journalists (CPJ) at Ankara's International Press Institute, defending his government's controversial policies on online censorship.
He pointed to the use of the internet as a recruitment tool for terrorist groups such as Islamic State as evidence for the dangers of online communication. Turkey is seen as a major recruiting ground for Islamic State, which is currently besieging the Syrian town of Kobane on the Turkish border.
Erdoğan's government sparked riots on the streets of Turkey's major cities in February after it granted itself permission to block access to any website in a matter of hours without a court ruling.
Erdoğan has maintained his campaign to regulate information on the internet has the intention to make it online media "safer and more free" but told the CPJ in a 90-minute meeting yesterday "media should never have been given the liberty to insult".
A report by Human Right's Watch last month was among the latest to condemn Erdogan's censorship measures, dubbing them "draconian" and "not transparent".
"Turkish authorities have blocked tens of thousands of websites under the country's draconian Internet Law 5651 over the last few years," says the report, adding that the exact number of sites blocked is impossible to determine as the information is not made public.
Turkey attempted to indefinitely block Twitter and Youtube last April after allegations of corruption were made against Erdoğan, resulting in a High Court ruling, forcing the government to unblock both websites.
Aside from stifling social media, the Human Rights Watch report said, Erdoğan's new internet laws fundamentally undermine the right to privacy by also permitting the National Intelligence Agency unfettered access to citizens' personal data without judicial oversight or review.
Under Erdoğan, Turkey has consistently ranked in the bottom half global freedom of speech indexes, with global watchdog Reporters Without Borders putting Turkey 154 out of 180 countries assessed on press freedom.