Despite Gaza Dispute, Turkey's Erdogan Wants 'Normalization' With Israel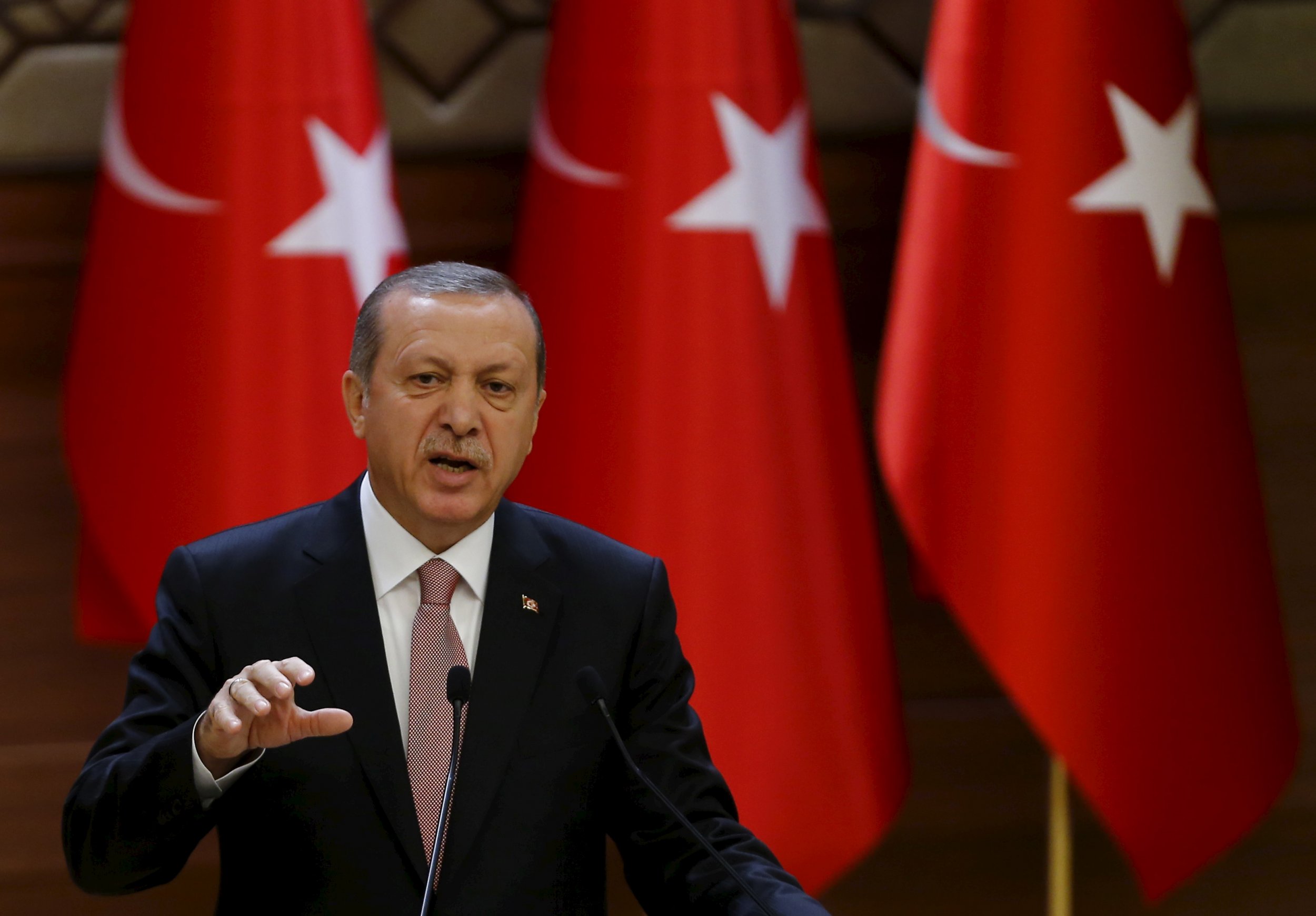 Turkey's President Recep Tayyip Erdogan suggested that he may be ready to foster better relations with Israel, saying that "normalization" between the two nations would be beneficial for the entire region, Turkish media reported on Monday.
Turkey and Israel have had strained relations since May 2010, when Israeli forces raided the Mavi Marmara, a Gaza-bound flotilla of Turkish activists, and killed 10 of the people on board.
"This normalization process has a lot to offer to us, to Israel, to Palestine and also to the region," Erdogan said on his return from a trip to Turkmenistan, in quotes carried by Turkish daily newspaper Hurriyet and Turkish news site Daily Sabah. "The region needs this. I don't believe the Israeli public is pleased with the current state of relations. We need to consider the interests of the people of the region and introduce peace."
The Turkish leader said that three obstacles stand in the way of a better relationship with Israel. The first—an apology for the Mavi Marmara incident—was dealt with when Israeli Prime Minister Benjamin Netanyahu said sorry in March 2013. The second and third are yet to be overcome: compensation for the families of those injured and killed on the Mavi Marmara, and a lifting of the Israeli naval blockade on the Gaza Strip.
"I already said that once the compensation and the embargo problems were resolved, the normalization process may start," Erdogan added. "The last two items have not been realized."
Talking to Israel Radio on Monday, former Israeli foreign minister Avigdor Lieberman said Israel also has its own demands before relations warm with Ankara, such as the removal of exiled Hamas leadership in Turkey, the Jerusalem Post reported. He added that better relations with Turkey might not be as beneficial as Erdogan says, since it would harm Israel's ties with Greece and Cyprus.
Erdogan's comments on improving Turkey's relationship with Israel were published the day after Turkey's Jewish community lit a large menorah in Istanbul, the first-ever public celebration of Hanukkah in the country's history.
The Turkish president is a critic of Israeli policies in Gaza and condemned the country for its Operation Protective Edge in Gaza last summer. While meeting with Muslim scholars in July 2014, he said that Israeli forces are committing a "genocide" in the coastal enclave. In comments made at an election rally, he accused the country of having "surpassed Hitler in barbarism" in its attacks against the Gazan population.
Israel says it entered the enclave to defeat Palestinian militant groups firing rockets into Israeli territory and to root out a vast tunnel network that extends under the border.