Turkey's Fight Against Cultural Looting Should Start at Home | Opinion
Cultural import restrictions can be a double-edged sword.
That is why the recent U.S. government publication of restricted cultural property imports originating in Turkey, at the latter's request, has caused mixed reactions, including outrage. While illicit trafficking in antiquities is a grave problem, some specialists fear that Turkey might use the new agreement to further marginalize displaced Indigenous communities by reducing whatever little autonomy they have left over their vanishing heritage.
As a researcher of heritage crime and preservation politics with family roots in the Ottoman Empire's erased Armenian and Assyrian communities, I am unconvinced that Turkey has pursued the U.S.' import ban in good faith. Because if it genuinely cared for its vast cultural patrimony, Turkey would start this protection at home.
Since its 1923 founding as a republic on the Ottoman Empire's ashes, Turkey has erased much of its diverse heritage. The Turkish government has deliberately destroyed, illegally confiscated, or willfully neglected the sacred sites of Indigenous communities, particularly Armenians, Assyrians and Greeks. These communities were victims of state-sponsored genocide and ethnic cleansing during and after WWI, well-documented crimes that Turkey vehemently denies. The pre-1914 number of active Ottoman Armenian churches and monasteries alone was 2,989; nearly all have since been leveled, damaged, or repurposed.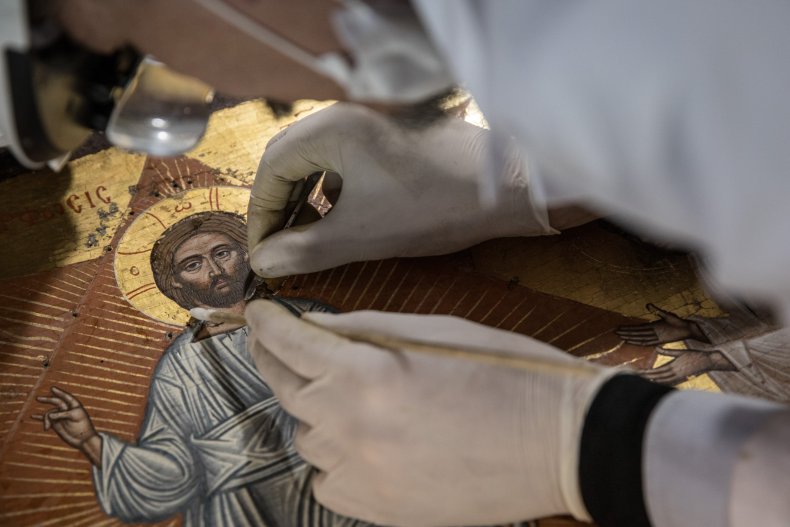 On June 16, three U.S. agencies published the "Import Restrictions Imposed on Categories of Archaeological and Ethnological Material of Turkey." The list was based on a January 19, 2021, memorandum of understanding (MOU) signed between the U.S. and Turkey on the last full day of Donald Trump's presidency. The list includes "archaeological material" spanning from nearly 1.2 million years to the year 1770, and "ethnological material" ranging over the past 1,900 years, up to 1923. The U.S. has two dozen similar bilateral agreements, which are renewable every five years.
"The January 19 MOU fails to satisfy in full the four requirements stipulated under the 1983 Convention on Cultural Property Implementation Act (CPIA)," said Elizabeth Prodromou, an expert on religion and geopolitics in Turkey and a former commissioner on the U.S. Commission on International Religious Freedom. She insisted that the MOU is a violation of U.S. law.
Most specifically, Prodromou argued that Turkey has failed to take measures consistent with international obligations. "Turkey's arbitrary decision to convert the World Heritage sites of the great Byzantine Orthodox Church of the Hagia Sophia and the Chora Church of the Holy Savior to mosques was a violation of the 1970 UNESCO Convention, so the Trump administration's signing of the MOU represents a blatant disregard for international agreements and for U.S. law. Consequently, the current MOU makes the U.S. State Department into an enforcement tool for the Turkish state's cultural heritage policies that have been designed to erase the country's Indigenous religious and ethnic minority communities," she said. Prodromou calls on the Biden administration to "abrogate or, at least, suspend and renegotiate the MOU."
While Turkey projects an international concern over illicit trafficking in antiquities, it does close to nothing to fight massive domestic looting. One would expect looting to be a clandestine operation, yet thousands of Turkish web pages are devoted to what they endearingly call "treasure hunting."
A YouTube looting training channel, which serves as the content marketing page for a metal detector supplier, trains its 53,000 subscribers on looting ancient Christian sites. In the 31 minute video, UgurElektronik.com's owner Uğur Kulaç sketches a church's interior design to pinpoint "buried treasure" locations.
In 2018, Kulaç was criticized by Turkish archaeologists for forming a government-registered organization called the Anatolia Treasure Hunters Training and Research Association. In a national media appearance, Kulaç claimed that there are 4 million treasure hunters in Turkey, criticizing many of them for unskillfulness and "illegal activities."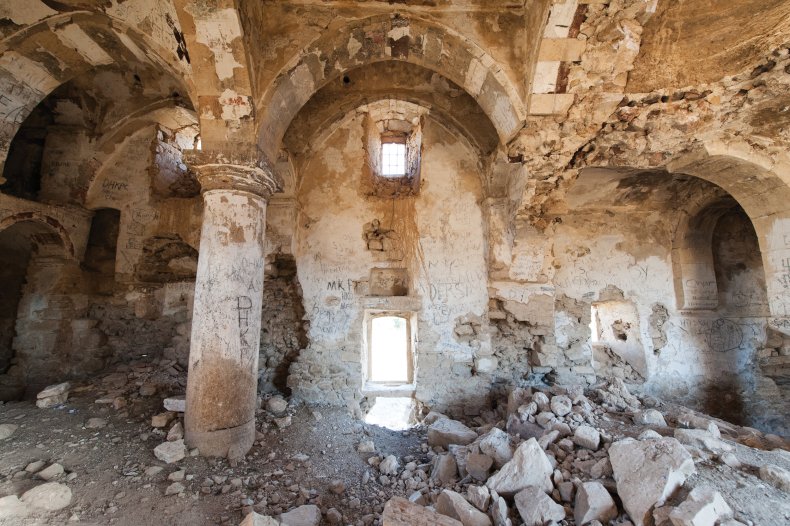 The Turkish government issues local looting permits and requires discovered treasures' reporting. In addition to Kulaç's store, an online business search of the keyword "dedektör" brings up over 200 shops specializing in looting sales and rentals throughout Turkey, including Malatya city's insensitively named Asur Dedektör (Assyrian Detector).
Kulaç is a verified Facebook user. He is not the only "treasure hunter" legitimized by a tech giant verification badge. Among other popular Turkish social media "treasure hunting" accounts are the YouTube verified Maceracı Defineci (with 479,000+ subscribers), Arkeolog (200,000+ subscribers) and Usta Defineci (190,000+ subscribers), with training video titles like "Armenian Treasure" and "Greek Treasure."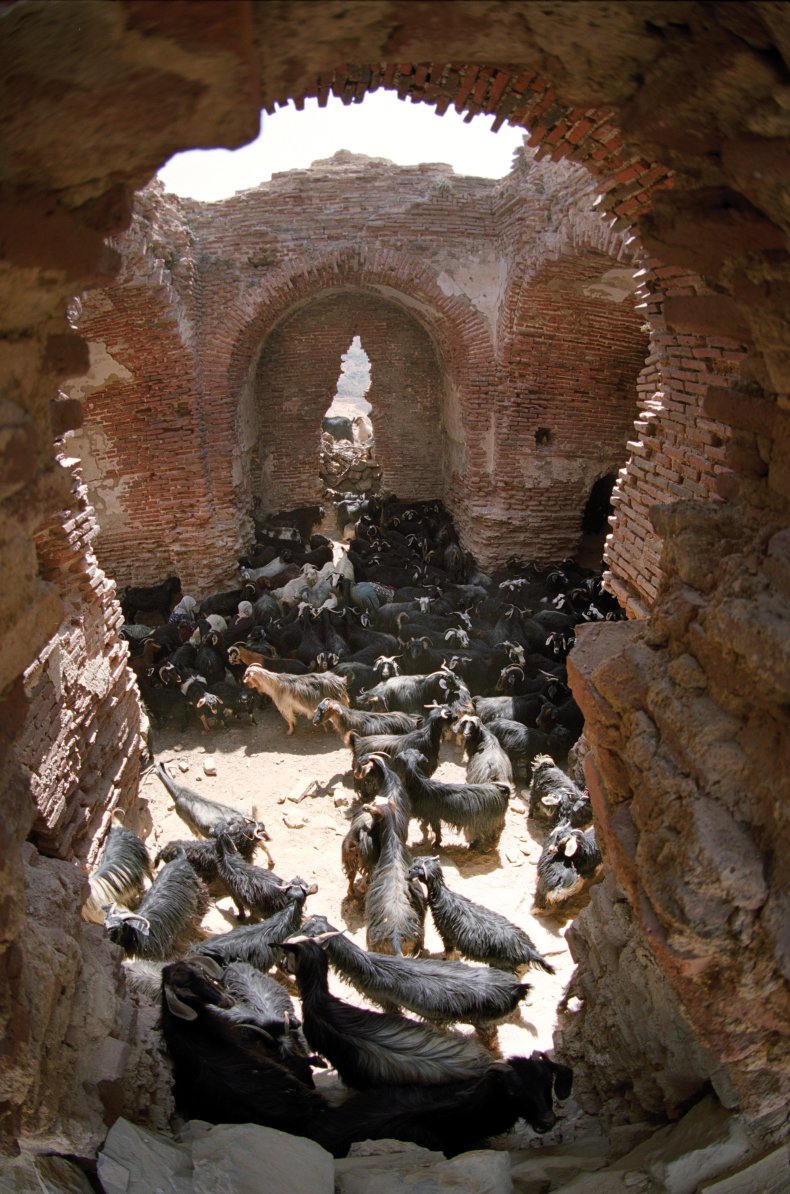 "Treasure hunting" in Turkey is a byproduct of genocide. Germany-based social anthropologist Alice von Bieberstein, who has conducted field research in formerly-Armenian Mush, now populated by Kurds, argued that while "poverty and global fetishization of underground resources" are factors, local "treasure hunting" is related to the "foundational state violence" and dispossession that was the Armenian genocide.
While crowdsourced, this looting is state-sponsored. As the authors of The Spirit of the Laws: The Plunder of Wealth in the Armenian Genocide have shown, despite Turkey's Civil Code requirement for a title deed database, Armenian genocide-related property records remain top secret. The Turkish state regulates "treasure hunts" in churches, graveyards, old homes and even remote rural caves so methodically that anthropologist and looting researcher Önder Çelik described Turkey's treasure-hunting bureaucracy as "an alternative archive for the study of the Armenian genocide."
Ironically, the recent U.S. ban on illicit Turkish artifacts leaves out a top-looted item connected to Armenian history. Conspicuously missing from the import list are the heavily-looted coins of the Armenian Kingdom of Cilicia, dated from the 11th to 14th centuries. While some bronze Cilician Armenian coins are sold in Western markets for as little as $10 a piece, scarce specimens like bilingual silver coins, which memorialize a short-lived Armenian-Seljuk alliance before the Mongol conquests, can surpass $1,000 in excellent condition. Ancient coins are considered "the smoking guns" of archaeological sites. Their looting, especially when unreported, can thwart new discoveries.
Shutting down the destructive "treasure hunting" industrial complex would be a critical step for cultural preservation in Turkey and beyond.
"Turkey's near-half-century occupation of the northern part of Cyprus has created the permissive conditions for looting of the local Christian heritage sites, so the U.S. government and heritage community know full well that the presence of the Turkish military in places like Libya, northern Syria and indirectly in Nagorno-Karabakh places at extreme risk both the movable and immovable heritage of local communities," noted Prodromou.
In October, Turkish forces reportedly oversaw its junior ally Azerbaijan's intense air offensive against Nagorno-Karabakh (known to Armenians as Artsakh) that included a dual strike on Shushi's Holy Savior Cathedral. With Turkey's help, Azerbaijan now controls much of the region, where reports of Armenian monuments' ongoing erasure, particularly in light of Azerbaijan's destructive record, have stakeholder communities concerned.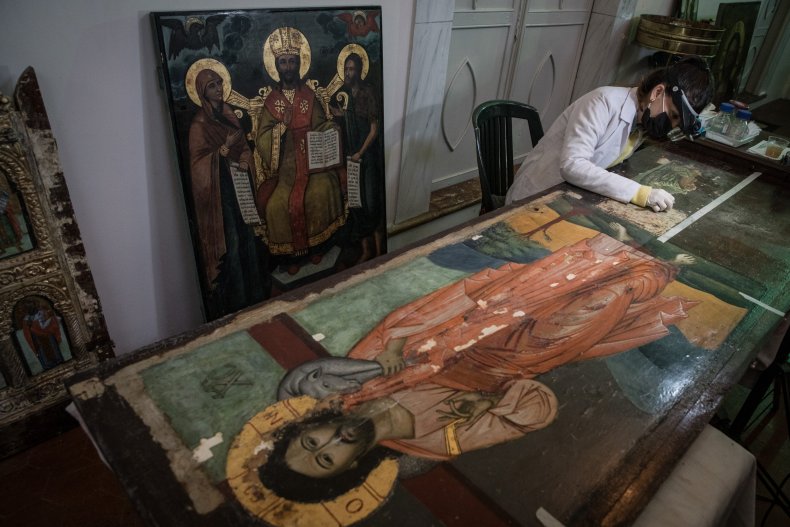 If it chose to support cultural preservation beyond its borders, Turkey could advise Azerbaijan to treat Armenian monuments not as a source of hatred, but as a key to peace, through actions such as granting Armenian pilgrimage access to ancient sacred sites like Dadivank, Tsitsernavank and Vankasar, churches featured in a newly-launched Museum of the Bible online exhibit that have recently come under Azerbaijan's control. Turkey's influence on Azerbaijan cannot be overstated: The latter recently formalized the Turkish government's model of effectively appointing religious minority leaders.
Cultural preservation and destruction are political choices. A well-meaning Turkey could choose to return to its Greek, Assyrian and Armenian communities their respective confiscated properties. It could encourage pilgrimages to those sites by descendants of displaced communities by eliminating visitation barriers like visa fees. Turkey could invite specialists from Armenia and Greece to jointly excavate with local archaeologists not only Christian monuments but also archaeological sites like Amida Höyük and Arzan, candidates for the long-lost imperial Hellenistic Armenian capital Tigranocerta. Doing the latter could serve as a positive model for Azerbaijan, which otherwise denies even the existence of a similar archaeological site, Tigranakert of Artsakh, in its recently acquired territories.
Turkey has already taken positive steps by nominating in recent years the Christian monumental complexes Aghtamar, Ani and Midyat as UNESCO World Heritage Sites. Building on that, Turkey should dismantle its looting industrial complex.
Simon Maghakyan is a Tufts University visiting scholar and University of Colorado Denver lecturer. Research for his writing has been made possible by a grant from the Armenian General Benevolent Union (AGBU).
The views expressed in this article are the writer's own.