Turkey's President Invites Opposition Leader to Find His Golden Toilet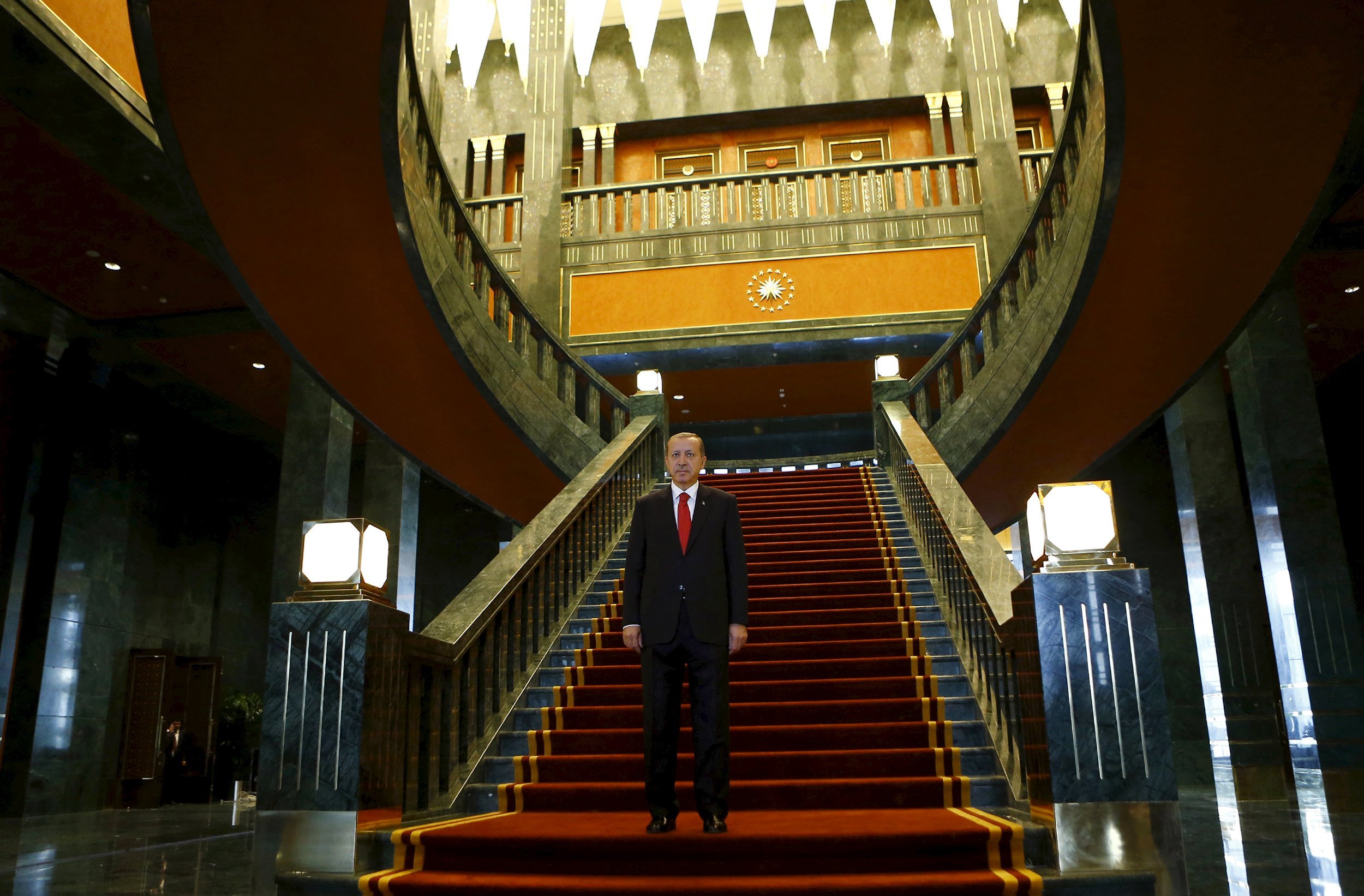 President Recep Tayyip Erdogan of Turkey is suing the country's main opposition leader for suggesting the president has gold-plated toilet seats in his expansive palace.
Days before parliamentary elections are set to be held in Turkey, Erdogan's lawyer told the state-run Anadolu Agency that the president is seeking 100,000 Turkish lira ($37,000) from opposition leader Kemal Kiliçdaroglu for claims he made about the palace's toilets. Erdogan invited Kiliçdaroglu to inspect his home and said he'd resign as president if any golden toilet seats were found.
"I invite him to please come and take a tour," Erdogan told state TV. "If he finds one, I will resign from the presidency. If he can't find them, will he resign from the CHP [Republican People's Party]?"
Erdogan continued, "I challenge him to come to the palace to prove it."
Kiliçdaroglu denies making the claim and said the comment on gold-plated toilets was more of a general criticism of government spending, the AP reports. In a television interview, Kiliçdaroglu said Erdogan "took it personally."
On Tuesday, Erdogan addressed thousands of people in Kars, a city in eastern Turkey, and doubled down on his call for Kiliçdaroglu to resign if he cannot find any golden toilets. Parliamentary elections are being held in Turkey on Sunday, but although he isn't running, Erdogan has been campaigning for his ruling Justice and Development Party, better known by its Turkish acronym, AKP. Erdogan led the party for a decade before he became president in 2014. The party is aiming for a supermajority in parliament that would allow it to change the constitution to give the president more powers, but polls indicate it may lose seats.
The election is particularly significant as the People's Democratic Party (HDP), a pro-Kurdish party, could get the 10 percent of the vote needed to gain representation in parliament and could rob Erdogan's party of a supermajority, The Wall Street Journal reports.
In November, details of Erdogan's controversial $615 million presidential palace in Ankara were revealed. The budget for the 3.1-million-square-foot, 1,000-room residence was revised from initial estimates of $350 million, and it has drawn comparisons to the sprawling People's Palace in Bucharest, Romania, that was built for the dictator Nicolae Ceauşescu and opened in 1997. Turkey's opposition parties criticized the lavish spending when around 2.6 million people are unemployed in Turkey.
Turkey's President Invites Opposition Leader to Find His Golden Toilet | World