Turkish Airstrikes on ISIS-Held Town in Syria 'Kill 88:' Monitor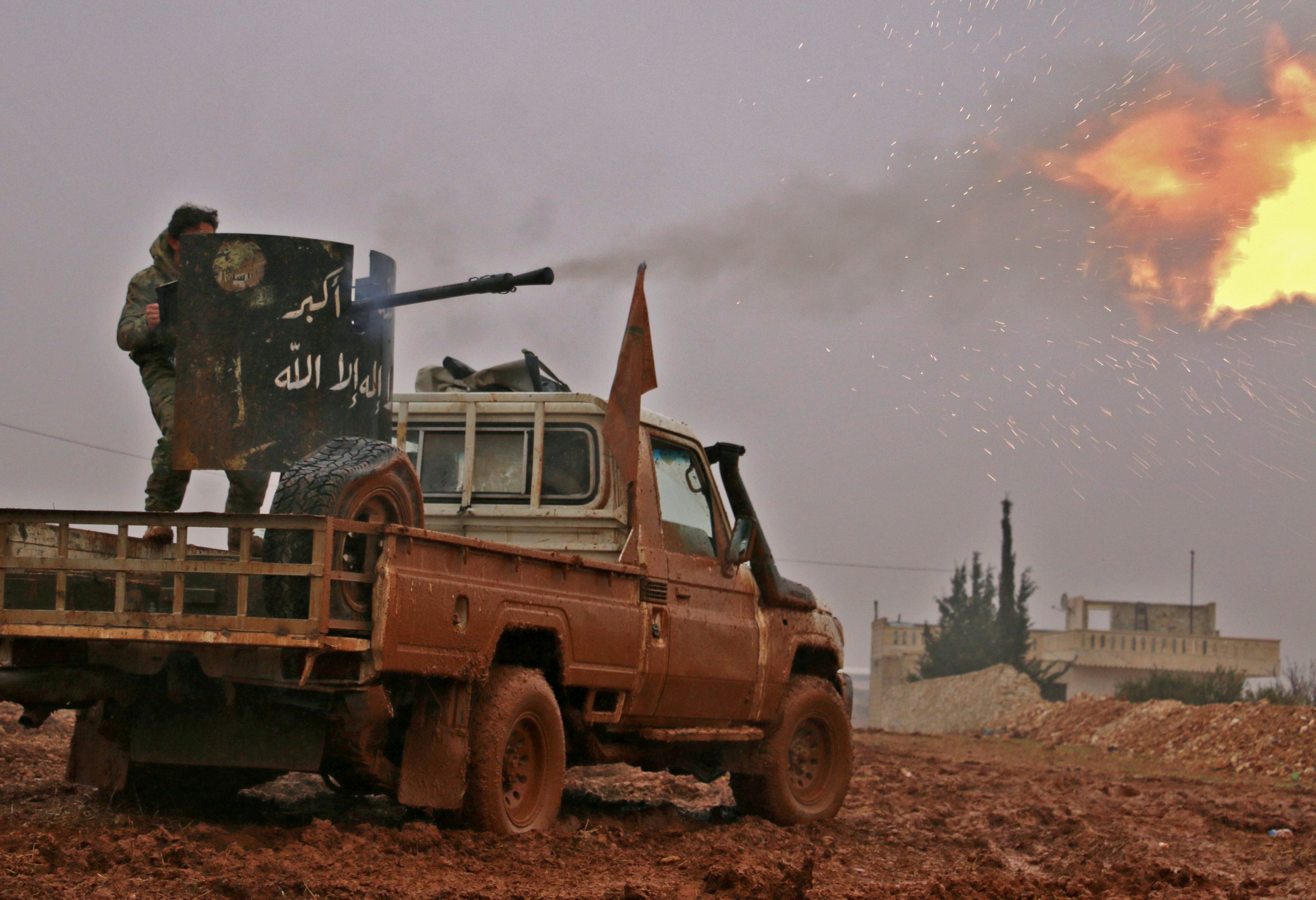 Turkish airstrikes on a Syrian town held by the Islamic State militant group (ISIS) have killed 88 civilians in 24 hours, according to a monitoring group.
Turkey launched a swathe of air raids on the northern Syrian town of al-Bab, which is situated around 30 miles northeast of Aleppo, Thursday. The strikes killed 72 civilians, including 21 children, according to U.K.-based monitor, the Syrian Observatory for Human Rights (SOHR).
The death toll rose as a further 16 civilians, including three children, were killed Friday, AFP reported, citing SOHR head, Rami Abdulrahman. He said it was the deadliest attack by Turkish forces since President Recep Tayyip Erdogan sanctioned military intervention in Syria to purportedly fight ISIS back from its border. Turkish forces have also attacked Kurdish militias in Syria.
Turkish forces and Syrian rebels have been trying to capture al-Bab from ISIS for several months. The town lies 15 miles from Syria's northern border with Turkey and is part of what Erdogan marked out as a "safe zone" that Turkish forces wish to clear of ISIS militants posing a cross-border threat. ISIS has claimed responsibility for multiple attacks in Turkey.
The militant group released a video Thursday that purportedly showed two Turkish soldiers being burned alive. The 19-minute video, allegedly filmed in the group's co-called Aleppo Province, shows an ISIS militant speaking in Turkish, criticizing Erdogan and calling for "destruction to be sowed" in Turkey. The two soldiers are taken from a cage, bound and then set alight, according to Al Jazeera.
ISIS's new agency Amaq said in November that it had captured two Turkish soldiers near a village west of al-Bab. The Turkish military admitted to losing contact with two soldiers but ISIS's claim was not independently verified.
The SOHR said that it identifies whose planes are responsible for bombings by tracking their type, location, flight patterns and the weapons used. Turkish officials have not publicly commented on the SOHR claim but have previously insisted that they strive to avoid civilian casualties.