Turkish Authors Accused of Criticising Government on Behalf of West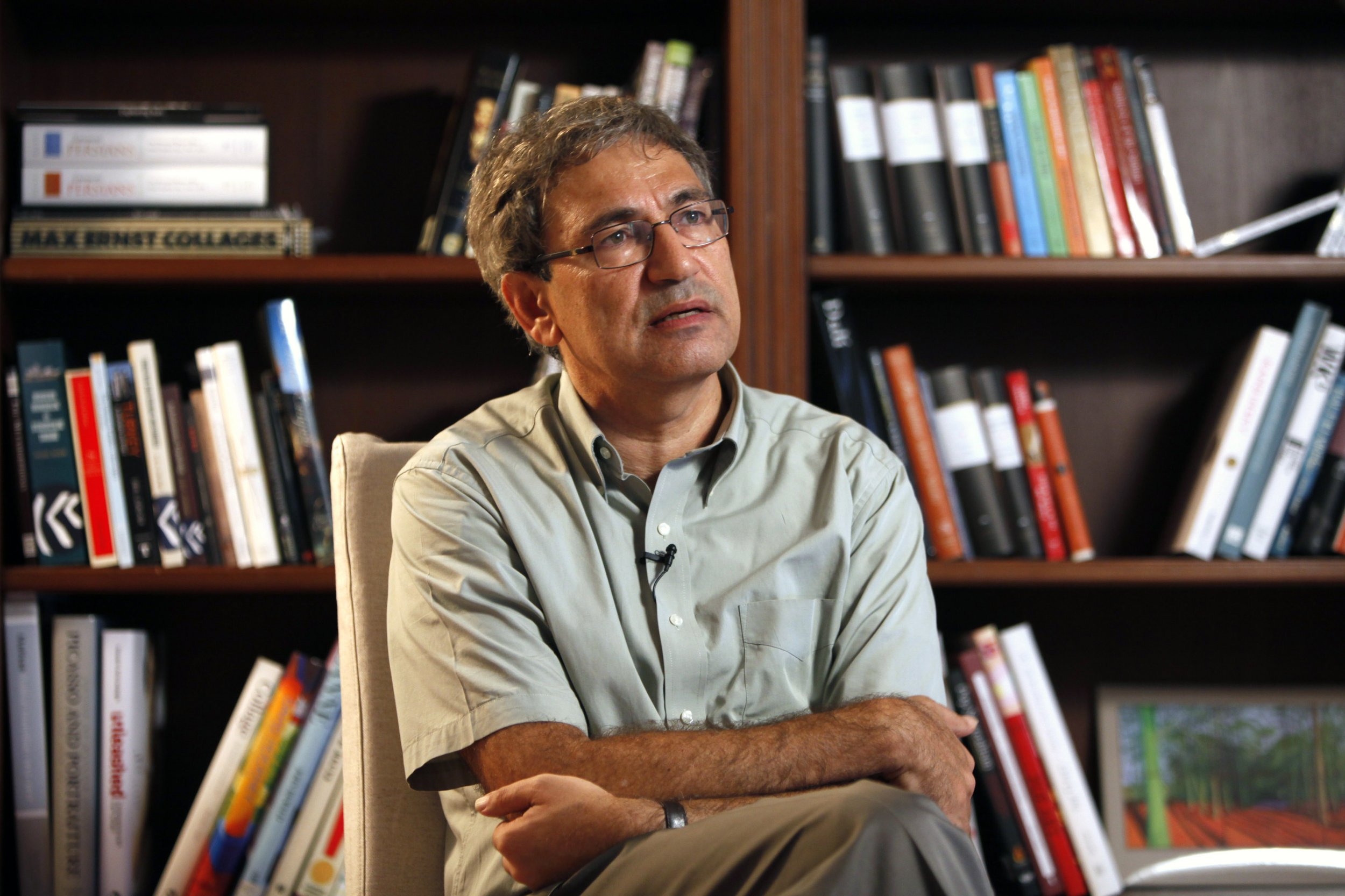 Two Turkish authors have been accused of being controlled by an "international literature lobby" by the pro-government newspaper Takvim.
The paper, which is a firm supporter of Turkish President Recep Tayyip Erdoğan, argued that Orhan Pamuk and Elif Shafak have been employed by this 'lobby' to criticise the government in their works. Pictures of the writers, captioned "They are the projects" have spread across social media and it's been insinuated that they are being used by powers in the West to discredit Erdoğan's Justice and Development Party (AKP).
Pamuk was the first Turkish writer to receive a Nobel Prize after being awarded the literature medal in 2006, the same year that Shafak was brought to court to face charges of "insulting Turkishness" after she referred to the massacre of Armenians in her novel The Bastard of Istanbul. She'd been charged under Article 301 of the penal code which came into effect in June 2005 and made it a criminal offense to make comments that are "publicly denigrating Turkishness, the republic, the parliament... the government, judicial institutions, military or security organizations of the state".
The law has been criticised due to its broad and open-ended terms. Those convicted of breaking it can face three years in prison. Since it was adopted, a number of writers, journalists, artist and public figures have been investigated and prosecuted for 'insulting' Turkey.
Pamuk has also been penalised under the article after he gave an interview to a Swiss newspaper in 2005, also making reference to the massacre.
Pamuk has recently spoken out about the climate of fear in Turkey saying in an interview: "The worst thing is that there's a fear. I find that everyone is afraid; it's not normal... Freedom of expression has fallen to a very low level."
Addressing this most recent accusation he said: "Unfortunately, in Turkey conspiracy theories are very widespread, and people believe in them. That kind of paranoia happens all the time."
"They say the lobby is using novelists – imagining we have this power. Of course not many people will take it seriously, but enough do. So it's all over social media, the picture is being circulated over and over, with lots of slander, hate speech and misinformation."
Elif Shafak told the Guardian in a recent interview that being an interview from Turkey means she doesn't "have the luxury of being apolitical". Speaking about the response she gets from people in her country of origin she explained: "I get a lot of criticism from the cultural elite and a lot of love from readers. The more you are read in the western world, the more you are hated in your motherland. Being a writer in Turkey has a very humbling and moving side because if readers like a story then they share it and pass it round."
Newsweek's correspondent in Turkey, Alex Christie-Miller commented that these kind of stories are not wholly unusual for the country: "This is pretty run-of-the-mill AKP propaganda, though sadly I think that many Turks will be willing to believe it."
Pen International, a worldwide association of writers who work to promote literature and freedom of expression, also agreed that this accusation was not surprising. "The idea that these writers are involved in a so-called 'international literature lobby' is typical of the kind of absurd conspiracy theories that are increasingly being used in Turkey to dismiss any sort of legitimate criticism or dissent from within the country. This kind of insular paranoia, where the expression of dissenting opinions is immediately held to be proof of complicity in some treacherous fifth column, is particularly worrying in a country with a recent history of political violence and intolerance."