Turkish Governor Dies After Suspected Insider Bomb Assassination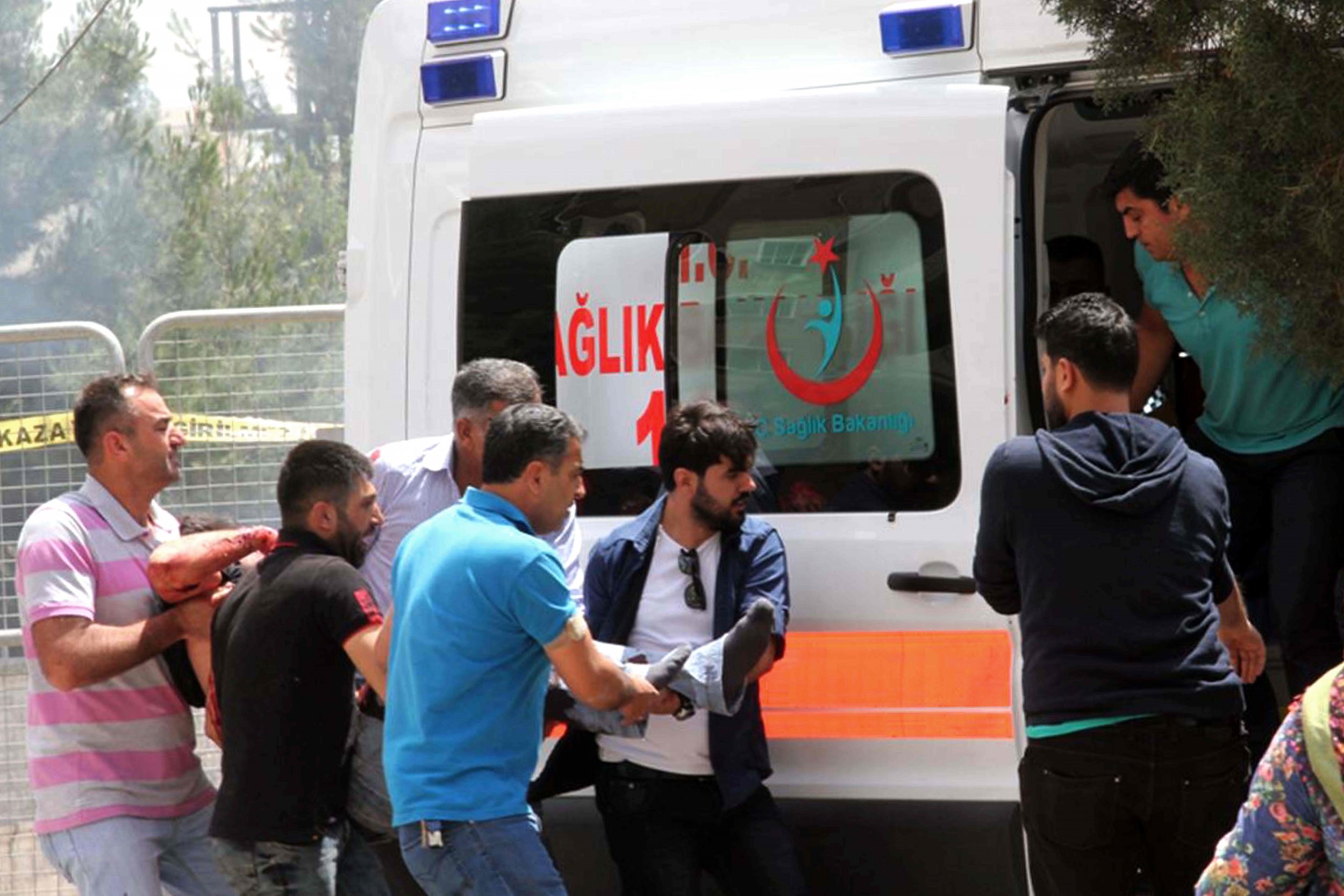 A bomb blast in Turkey's majority-Kurdish southeast has killed a local governor, with authorities investigating whether insiders aided the attack on his office, the country's state news agency said Friday.
Ankara appointed Muhammet Fatih Safiturk, the mayor of Derik in Mardin province, to oversee the area in July in a bid to replace local officials suspected of Kurdistan Workers' Party (PKK) ties.
But a bomb blast at his office in the town Thursday left Safiturk with life-threatening injuries and two others wounded. Authorities transferred Safiturk to a hospital in the southern city of Gaziantep, where he died of his injuries Friday.
He "was martyred early Friday by wounds sustained in a PKK terrorist attack on his office a day earlier," provincial authorities said in a statement, according to AFP news agency.
Authorities have arrested 20 people in the area for questioning in connection with the attack, according to Anadolu news agency.
Some of those detained included staff from Safiturk's office, security sources told Reuters. Authorities were investigating whether explosives had been hidden in a bag in the governor's office and detonated remotely or exploded upon being opened, Dogan news agency reported.
Kurdish militants have continued to attack Turkish authorities since a fragile two-year ceasefire collapsed in July 2015. They regularly attack soldiers or government buildings in the southeast provinces.
The Turkish military launched a security operation in the southeast province last year, including the siege of the town of Cizre in September 2015, killing 2,583 Kurdish rebels between July 2015 and May 2016, according to official figures. The decades-long conflict has taken the lives of tens of thousands of people.
Tensions have risen again after the failed military coup in July, which Ankara blamed on exiled Turkish cleric Fethullah Gulen. While the pro-Kurdish Peoples' Democratic Party (HDP)—the country's third-largest political party—condemned the takeover attempt, it has accused the Turkish government of using the state of emergency to crack down on the party and its supporters.
The HDP said Sunday it would be pulling out of the Turkish parliament after authorities arrested nine of its lawmakers, including its two co-chairs Selahattin Demirtas and Figen Yuksekdag, arresting them on charges of promoting the outlawed PKK.