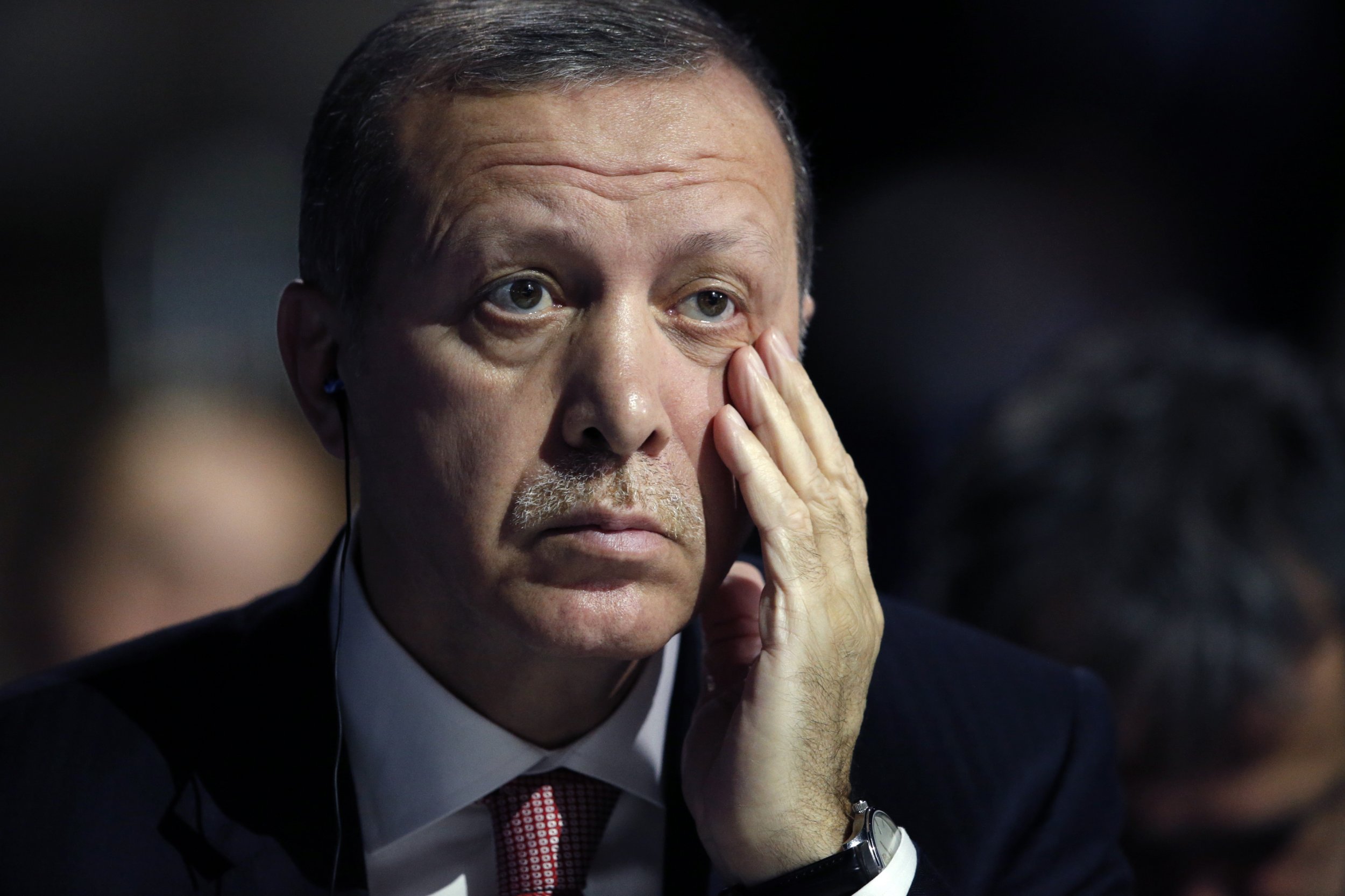 Turkey's Forestry and Water Affairs Minister Veysel Eroglu has urged Turkish mothers to start singing lullabies that reflect President Recep Tayyip Erdogan's future vision for Turkey, daily newspaper Hurriyet reports.
"You will no longer say to your children: 'Go to sleep and grow.' You will say: 'Sleep and rise, my son. The target is 2071. You will realize the footsteps of the Great Turkey,'" Eroglu said, referring to a milestone anniversary that Erdogan has cited several times.
The date represents the 1,000-year anniversary of the battle of Manzikert, between Ottomans and Greeks, which is widely considered as the start the conquest by Ottoman forces of the land that would one day become modern-day Turkey.
Erdogan has repeatedly claimed he envisions Turkey will enjoy the prominence it did during its imperial period by, saying in 2012 that by 2071 "God-willing, Turkey will once again reach the level it has been in the past under the Ottomans and the Seljuks."
Eroglu said mothers must emphasize the "aims for 2071" to their children in order for "Turkey to become a global power by 2071."
"Turkey is a great and strong country, but there is only one way to survive in this region," he said. "That way is securing a stronger economy, stronger intuitions and a stronger army. We are succeeding in these great targets, with God's blessing. But we shouldn't forget that if a country has no such aims, it is erased from history. This nation's children will succeed in these three targets, which were identified by our president."
Eroglu also said that Turkey had another milestone in its sights, namely 600th anniversary of the Ottoman conquest of Constantinople, now Istanbul.
"The year 2053 will be the 600th anniversary of the Ottoman conquest of Istanbul," he said. "The youth will carry Turkey one step further in this year. We believe in they will plant our flag further," he added.
Gonul Tol, director of the Center for Turkish Studies at the Middle East Institute in Washington, links statements glorifying Turkey's Ottoman history to the government's attempt at galvanizing nationalist sentiments in the wake of July's attempted coup d'etat.
"The minister's statement is part of Erdogan's neo-Ottoman rhetoric that he has ramped up in the aftermath of the failed coup," she says. "He wants to capitalize on the post-coup nationalist sentiment and rally the support of the nationalists behind his presidentialism agenda."
"We have seen the latest indication of this rhetoric in the debate on Turkey's role in recapturing Mosul from [Islamic State militant group] ISIS," she says, referring to an ongoing offensive against Islamist extremists in nearby Iraq. "President Erdogan recently criticized the treaty Lausanne, which created the borders of modern Turkey, and reiterated Turkey's historic claims to the Iraqi city of Mosul."
A former U.S. official involved in Turkey policy thinks that such statements by officials are not rare, but notes that Eroglu may have simply intended to emote, rather than voice a political imperative.
"Such statements are not at all rare in Turkey, especially as the government looks to highlight the image of Turkish influence, after the coup," he says.
"It is interesting that he is talking about [Ottoman] anniversaries in 2071 and 2053, when the anniversary of the formation of the first Turkish Republic, in 1923 whose founders fought against the empire, is usually more widely celebrated."
"Although it could be that the minister may have just been exuberant, saying things that he thought the president and the government would like to hear," Bryza adds.
Turkey's Forestry and Water Affairs Ministry did not respond to Newsweek's request for comment.