Turkish Nationalists Attack Offices of Pro-Kurdish Party For Second Night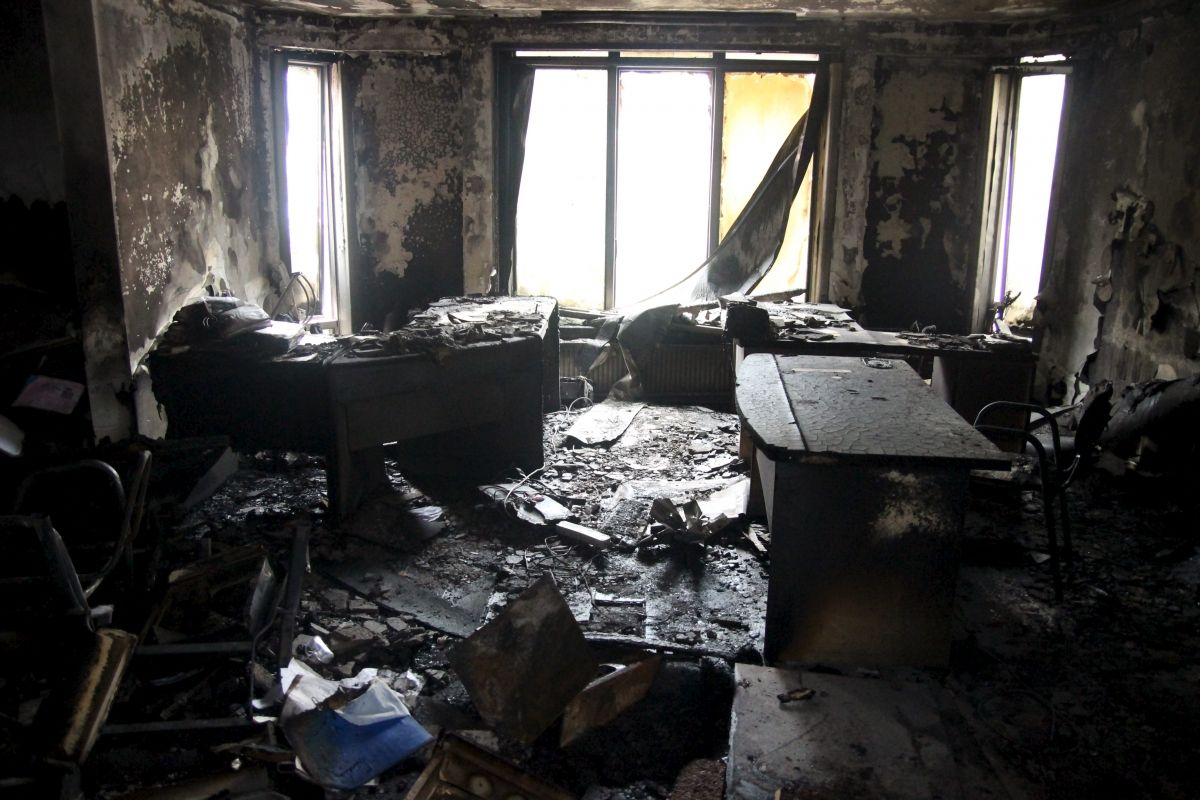 Turkish nationalists attacked dozens of branches of the pro-Kurdish Peoples' Democratic Party (HDP), including its headquarters, on Tuesday night in reaction to a series of deadly bomb blasts perpetrated by the Kurdistan Workers' Party (PKK) militant group that targeted Turkish authorities.
The party, which gained more than 10 percent of votes to enter the Turkish parliament for the first time in the June elections, was targeted by protesters after a roadside bomb killed 14 Turkish police officers on Tuesday. The HDP headquarters in the Turkish capital, Ankara, were attacked, and its windows smashed.
Alp Alitinors, HDP deputy chairman, confirmed that scores of the party's branches across the country had been attacked by hundreds of protesters. "Tonight alone, 186 attacks were carried out. And our headquarters were targeted. This is definitely a planned attack that was orchestrated from one particular place," Alitinors said. "The president and his staff at the palace are the ones behind these attacks."
HDP politician Garo Paylan accused Turkish authorities of standing by and allowing the attacks to take place, Turkish news outlet Today's Zaman reported. The Istanbul and Ankara offices of daily newspaper Hurriyet were also pelted with stones by protesters. The paper was targeted after it published a tweet that the protesters believed misrepresented President Recep Tayyip Erdoan.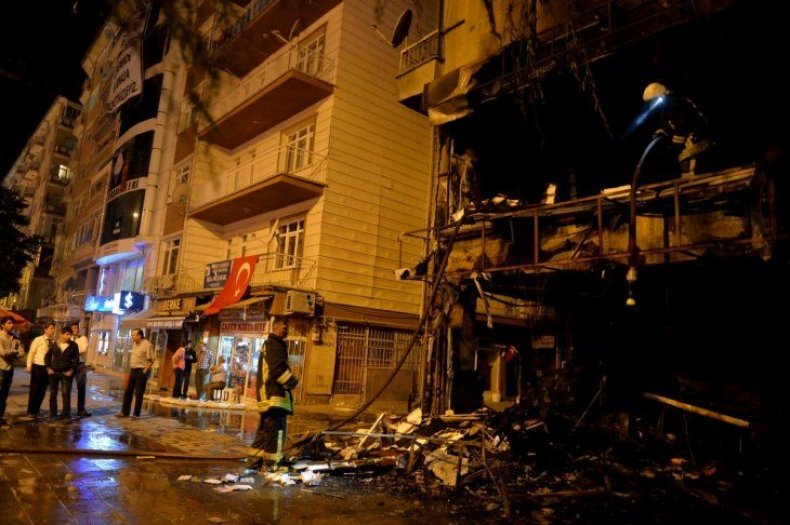 Turkish Prime Minister Ahmet Davutolu called for calm and criticized the attacks on both the HDP party and the Hurriyet newspaper. "It is unacceptable to damage media institutions, political party buildings and the property of our civilian citizens," he posted on Twitter.
On Tuesday, the Turkish government authorized a ground operation into Iraq to hunt for two groups of 20 PKK militants following the bomb blast and another attack on Sunday which killed 16 Turkish soldiers. Two special forces units, with the support of Turkish military jets, have been dispatched to northern Iraq to find the groups, according to Turkey's Dogan news agency. The ground operation is the first by Turkish forces since a ceasefire between the PKK and the Turkish government began two years ago.
A representative from the Turkish Foreign Ministry in Ankara said they were unable to comment at the time.
Turkish Nationalists Attack Offices of Pro-Kurdish Party For Second Night | World