Turkish President to Discuss Refugee Crisis With EU Leaders in Brussels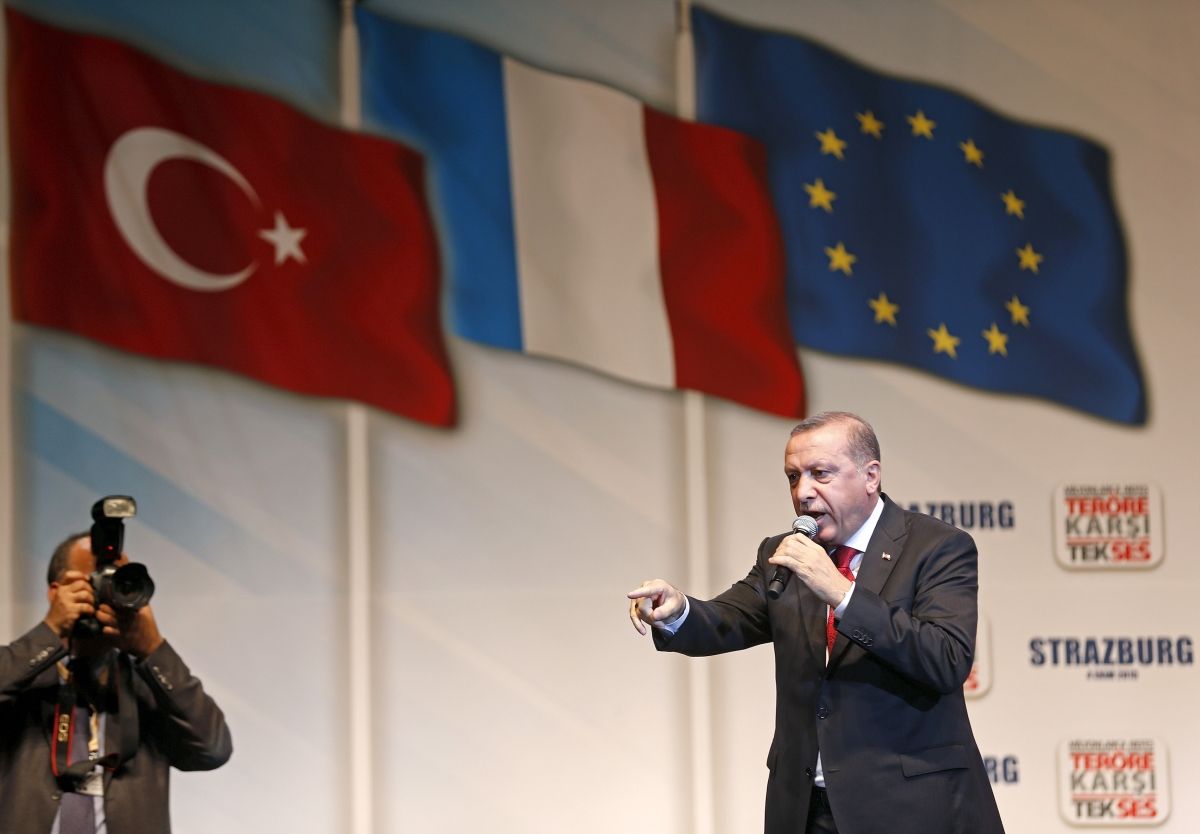 Turkish president Recep Tayyip Erdogan will ask European Union leaders in Brussels to do more to help end the conflict in Syria and to accept more refugees as he arrives in Europe for what are expected to be tense talks on how to solve the continent's refugee crisis.
Erdogan is expected to meet European Commission president Jean-Claude Juncker, European Council President Donald Tusk and other key figures, according to Turkish newspaper Today's Zaman.
Securing Turkey's support in stemming the numbers of refugees trying to reach Europe is essential; just 50,000 out of 350,000 asylum seekers estimated to have attempted EU entry since January from Turkey were stopped at the border, according to the Financial Times. EU leaders expect Turkey, a country that has been involved in failed negotiations for EU membership for decades, will drive a hard bargain.
EU officials will offer financial aid for more camps to house Syrian refugees in Turkey, reports the BBC, despite Turkey already housing over two million people trying to escape the civil war. The BBC also reports that the EU will offer to resettle more Syrians in Europe and lift visa restrictions for Turkish travelers.
The EU is likely to demand the right to patrol Turkey's coastline, in an effort to crackdown on people smugglers and prevent refugees making the journey to Greek islands, some of which are just miles off Turkey.
The talks are expected to be tense. German chancellor Angela Merkel has already ruled out Turkey's suggestion of a "safe zone" in northern Syria where refugees could be housed in huge camps.
On Sunday, Erdogan addressed a crowd of between 2,000 and 3,000 outside his Brussels hotel, according to the Wall Street Journal. Erdogan also criticized European countries' migration policies at a rally in the French city of Strasbourg, according to the BBC, accusing them of "confining refugees to the depths of the Mediterranean."