Trump vs. Erdogan: Turkish President Decries Economic "Games" as Currency Continues to Fall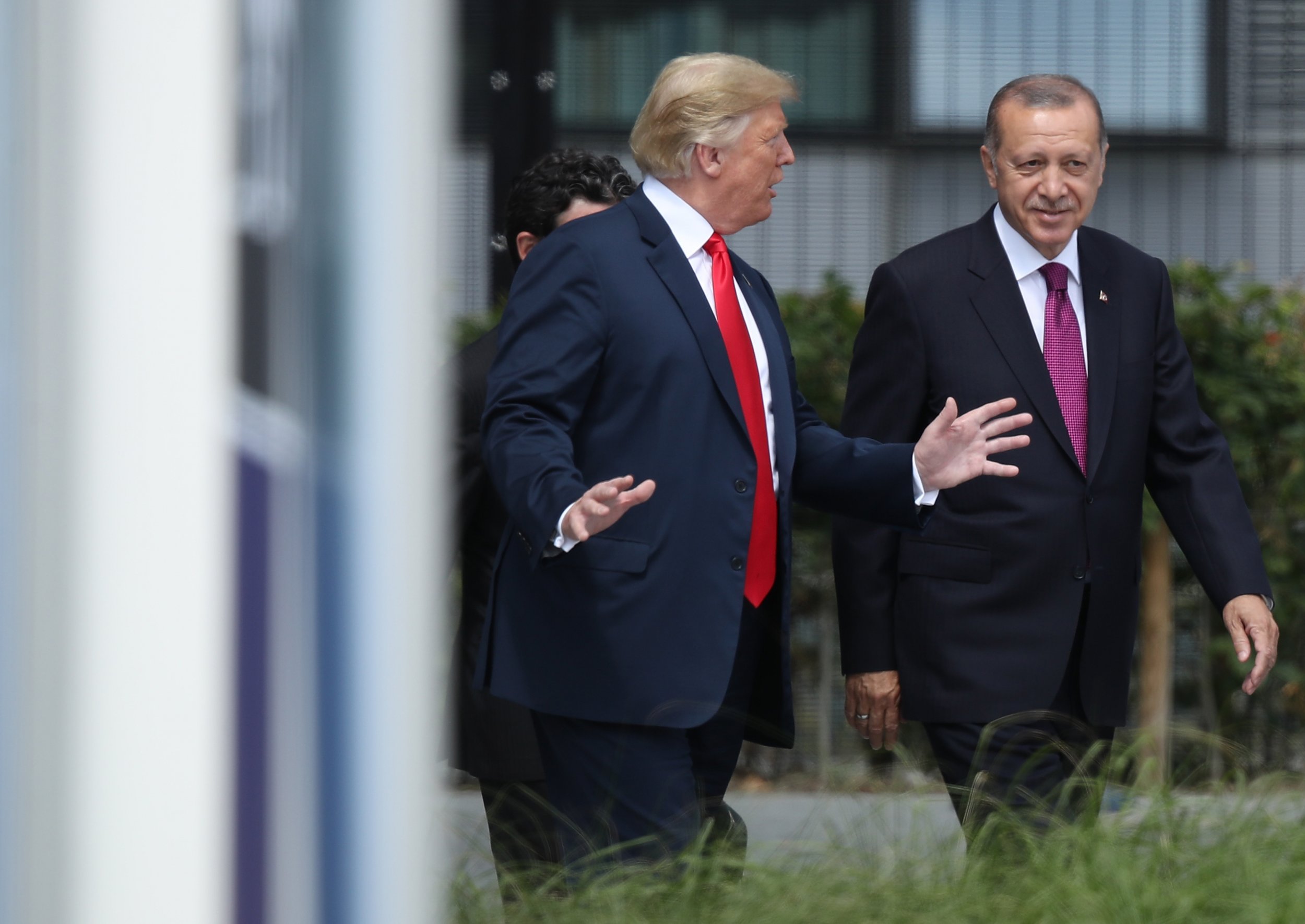 Turkish President Recep Tayyip Erdogan told the ruling party's Congress and general supporters on Saturday that he would challenge those playing "games" with the Turkish economy, following news that the Turkish lira dropped in value after two rating agencies downgraded the country's currency closer to junk status on Friday.
After President Donald Trump threatened to impose more sanctions on the NATO partner for refusing to release Christian pastor Andrew Brunson on Thursday, currency rating agencies S&P Global and Moody's labeled the Turkish lira's credit rating closer to "junk status."
The term means investing in the item carries a very high risk. The reasons for the lowered grade include steep currency fluctuations following Trump's tariffs on aluminum and steel and concerns over the central bank's independence in the country. The lira has fallen almost 40 percent against the dollar since the start of the year and continued to fall after holding steady for three days, the Independent reported.
"Today some people are trying to threaten us through the economy, through interest rates, foreign exchange, investment and inflation," Erdogan told the Congress of the Justice and Development Party, "We are telling them: we've seen your games, and we are challenging you."
While he spoke, supporters were wearing shirts with the lira sign in a demonstration of defiance. Both of the rating agencies said they expect a recession to follow in the upcoming year. If the American pastor is convicted of a crime, he faces up to 35 years in a Turkish jail.
​
The dispute over the pastor is the latest that worries financial experts concerned about economic problems in Turkey. Fuel growth has resulted in a massive foreign debt that is more difficult to repay when the currency drops. in a report from the Associated Press. As of August 18, one dollar was equivalent to approximately six Turkish lira.
Head of the Republican People's Party and Erdogan's primary opponent Kemal Kilicdaroglu issued a public statement Thursday condemning him for the current economic situation. Kilicdaroglu said the pastor was being used as a political pawn to blame the United States for Turkey's economic problems. Kilicdaroglu also said the situation was the current President's effort to divert attention from his own alleged mismanagement.