Turkish Prime Minister Accuses Israel of Genocide as Diplomats Are Pulled Out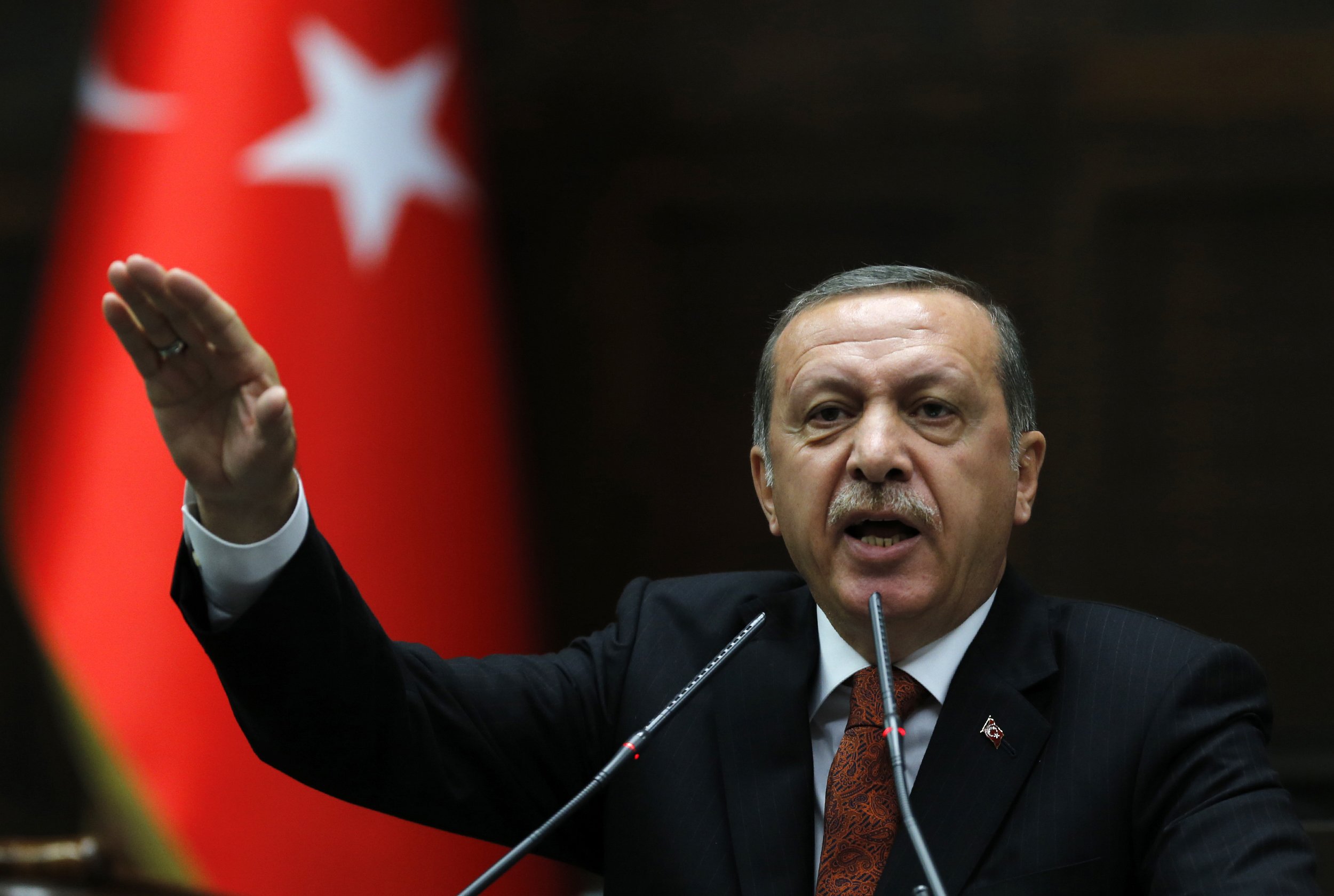 Turkish prime minister Recep Tayyip Erdogan condemned Israel's assault on Gaza with fiery rhetoric yesterday, as protesters charged the Israeli embassy in Ankara and consulate in Istanbul.
"We have been witnessing this systematic genocide every Ramadan since 1948," said Erdogan, in reference to Israel's intensifying attacks on the Gaza strip.
Erdogan was speaking in front of Islamic scholars in Istanbul ahead of Ramadan on Thursday, Hurriyet Daily News reported.
"The world remains silent because those who lost their lives are Palestinian," he added. Erdogan continued by questioning the UN's commitment to world peace, accusing the organisation of "doing something only for a show".
He also blamed the Muslim world for its lacking response to the crisis in Gaza, claiming that "some Islamic countries are content with what is happening in Palestine today".
Erdogan's comments come a day after Turkish Foreign Minister Ahmet Davutoglu called the Israeli air strike campaign "ethnic cleansing and a crime against humanity".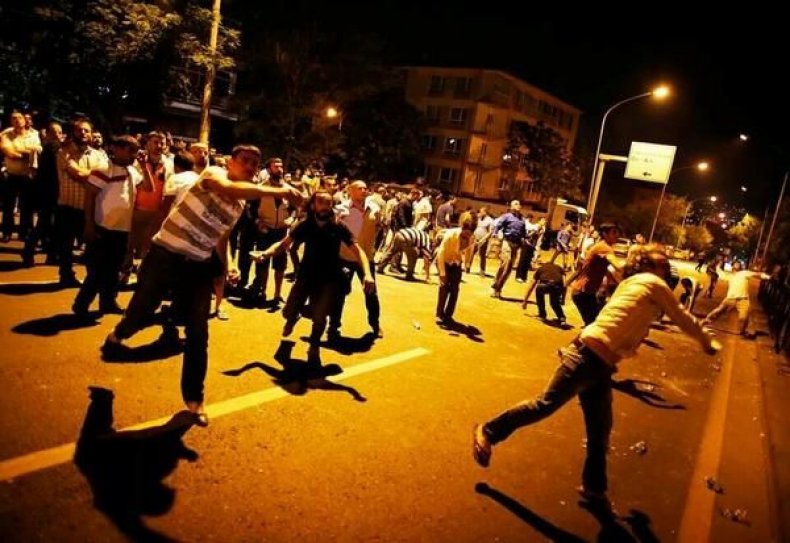 The prime minister's comments were followed by violent demonstrations around the Israeli embassy and consulates around Turkey, the Jerusalem Post reported today.
As a result families of Israeli diplomats have been recalled from Istanbul and Ankara, the country's foreign minister Avigdor Liberman announced today, in a bid to further reduce the Israeli political entourage in Turkey.
Liberman accused Turkish officials of not taking action to protect Israeli citizens as rocks were thrown at the Istanbul consulate and the Israeli flag was reportedly torn down and replaced with the Palestinian one at the Ankara embassy.
Newsweek correspondent Alev Scott has reported police were uncharacteristically lenient with protesters compared to the anti-government protests last May.
Israel's heavy offensive on the Gaza strip, also known as Operation Protective Edge, has already killed as many as 260 Palestinians, mostly civilians, in the space of three weeks.
Israel's assault on Gaza has intensified today, with the ground offensive being supported by shelling from air, land and sea, Reuters reported. Health officials said that among the dead yesterday were a 70-year-old woman, two children and a baby.
The Israeli government has threatened to further widen the extent of the attacks.
"The main goal is to restore quiet," Israeli Prime Minister Benjamin Netanyahu said in Tel Aviv today.