Turkish Soap Operas Are Sweeping the Middle East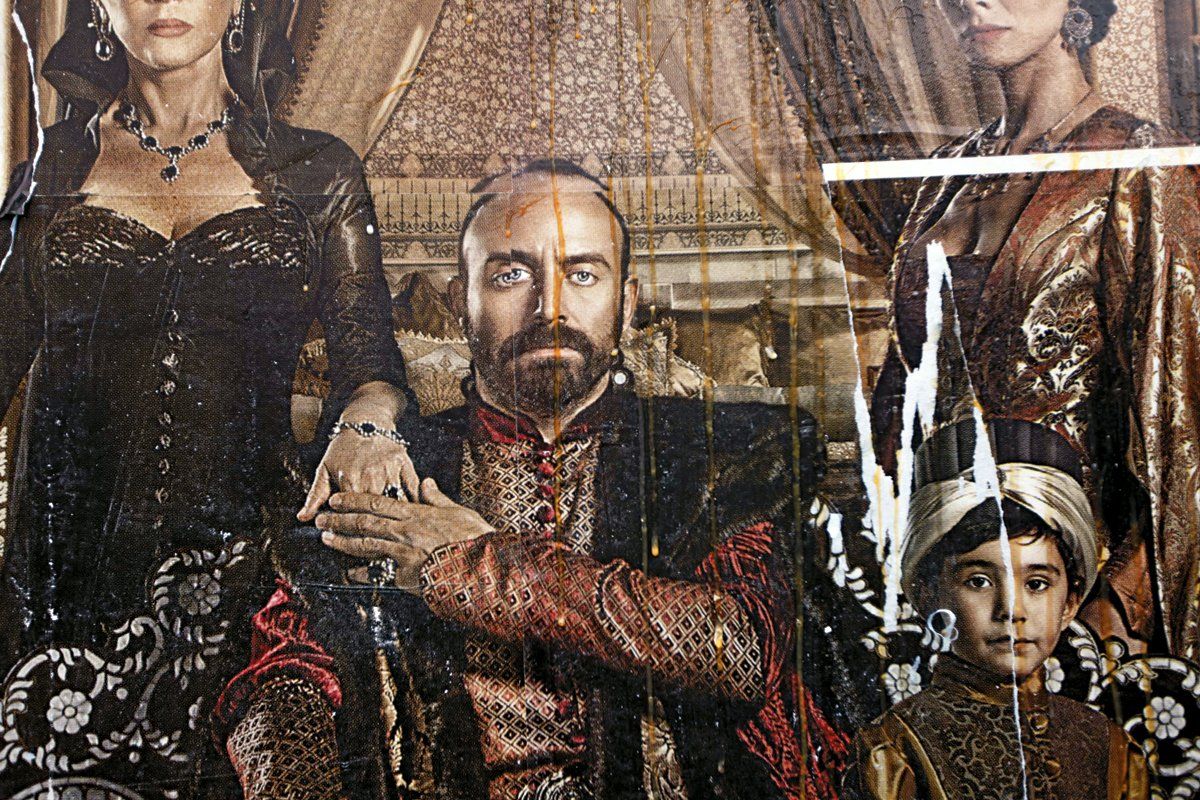 A handsome ottoman prince is hunting in a forest when a cavalcade of horsemen rides up bearing a fateful message. Meanwhile, a slave ship full of nubile Russian women destined for the harems of Istanbul creaks its way across the Black Sea. So begins Magnificent Century, Turkey's answer to Showtime's The Tudors. A bodice-ripping historical soap opera based on the life of the 16th-century Suleiman the Magnificent, it's just one of more than 100 shows produced last year by Turkey's booming TV-drama industry. The programs are becoming a wildly popular cultural phenomenon across the Middle East, bringing in their wake a renaissance in Turkey's soft power and ushering in a low-key social revolution among the housewives of the Arab world.
Last year the final episode of Turkey's rags-to-riches soap Noor clocked 85 million viewers from Syria to Morocco. "These serials have a huge impact," says Izzet Pinto, CEO of Turkey's Global Agency, which distributes Magnificent Century and 1001 Nights, another Turkish blockbuster set in modern-day Istanbul. "In the Balkans, newborns are being named after 1001 Nights characters." The secret is familiarity. "Neither the characters nor the subject matter nor the featured locations are foreign" to viewers, says Kemal Uzun, director of Noor. "They do not feel like outsiders to what is taking place. We are close cultures, close geographies; we have close ties."
"Ties" is a euphemism for the Ottoman Empire, when Turks ruled over the region that now avidly consumes their dramas. But despite a century of Arab nationalism, Arab viewers have nonetheless become keen fans of shows that hark back to an idealized Ottoman past. The craze began in 2008, when Saudi media tycoon Sheik Waleed al-Ibrahim began buying up Turkish dramas for his Pan-Arab cable network, MBC. Instead of dubbing the shows in classical Arabic, al-Ibrahim rendered them into a colloquial dialect of Syrian Arabic readily understood by ordinary viewers across the Middle East.
Of course, what really hooks viewers are the rollicking storylines. The secret of a good soap is that all human joys and troubles are there, usually larger than life. The Grapevine Mansion, the first great Turkish soap, debuted back in 2002. It was the tale of an urban sophisticate who marries into a small-town family living in an old mansion. There, she comes face to face with the old Turkey that most viewers left behind just a generation ago: blood feuds, illegitimate children, the bitter rivalries of the women of the house. Noor, turning the same theme on its head, is a Cinderella tale of a village girl who marries a rich Istanbul hunk, overcomes the envy of his evil mother and sister, and (spoiler alert) eventually saves the family textile business. Last year's crop of Turkish soaps were edgier: 1001 Nights follows a widow forced to sleep with her boss to get medicine for her son's leukemia; Forbidden Love is a roller coaster of suicide, betrayal, and adultery featuring an immoral mother and a vengeance-driven daughter.
All successful soaps are aspirational—the key to the worldwide popularity of Dallas and Dynasty in the 1980s. But Turkish soaps are also fascinating to Middle Eastern audiences because they show how Turks-—and particularly Turkish women—handle modernity. "These serials show what the closed societies of the Middle East long to see, hear, even live: being Muslim with a modern lifestyle, a high standard of living, equality between men and women," says Irfan Sahin, CEO of Dogan TV Holding, Turkey's biggest media group and producer of Noor. For Noor's director Uzun, the secret of his show's appeal is that it depicts the kind of family that the average Arab housewife longs for. "A handsome blond husband, very much in love with his only wife; a wife [who] has the economic freedom to walk away if she needs to because she's a modern working woman; a family patriarch who is strict yet tolerant to his children and daughters-in-law."
The world of Turkish soaps, for all its obsession with adultery and revenge, depicts an idealized Muslim and secular country—a stylized version of modern Turkey. No wonder, believes Sahin, that in real life Turkey has become "a role model with a great impact on its neighboring countries." The rising popularity of Turkish soaps has coincided with the rise of Turkey's soft power in the Middle East. Trade with the region has quadrupled since 2002, and last year Turkey announced a free-trade zone with Syria, Iraq, and Jordan. Turkey has also been intimately engaged with the Arab Spring, pressing Egypt's Hosni Mubarak to leave and attempting to mediate between Libya's rebels and Muammar Gaddafi. According to a recent Pew Foundation survey, 17 percent of Turks believe their country should look to Europe for inspiration, while 25 percent think that Turkey's future lies with the Middle East.
One tangible sign of this regional love-in is a massive boom in Arab tourism to Turkey, fueled by new visa-free travel from Syria, Jordan, and Iraq. This summer an estimated 150,000 tourists from the Arab world were expected in Istanbul. That's more than triple the number just four years ago. "In Europe, people are hostile and unfriendly," says Abdullah al-Aziz, a Saudi investment consultant who brought his veiled wife, children, and Indonesian nanny to Istanbul this summer. "Here, people in hotels and restaurants speak Arabic, and they want your business." The Aziz family was touring Büyükada, an island often used for soap-opera filming because of its preserved Ottoman villas, and planned to take a cruise to visit the Bosporus mansion where Noor is set.
Not all viewers are as enthusiastic about Turkey and its cultural exports. When Noor first aired in Saudi Arabia, the chairman of the country's Supreme Judiciary Council called for the murder of satellite-television executives for showing "immorality." Indeed, as dramas become edgier, touching on taboo subjects such as adultery, abortion, and alcohol, and as they portray women in leading roles in business, not just family life, controversy has grown. Even Magnificent Century caused a row in Turkey, with conservative Turks denouncing its portrayal of Suleiman drinking wine and having a harem full of sexy women (both details are historically accurate). Even Prime Minister Recep Tayyip Erdogan weighed in, calling it "an effort to show our history in a negative light to the younger generations." Needless to say, ratings soared after the row.
What's clear is that, like it or not, television changes societies by shaping the aspirations of ordinary people. Over the last 80 years, Turkey's state-enforced secularism and a heavy exposure to U.S. popular culture made Turkey infinitely more Western than its neighbors in everything from dress to politics to sexual mores. In the 1980s, soaps like Dallas influenced Turkish society at a time when the country was gradually permitting enterprise and materialism. Now, as the Arab world finds itself in a similar period of flux, many television viewers are, consciously or not, looking to Turkey—not this time as resented Ottoman masters, but for a lifestyle that is both Muslim and modern.
With Deniz Mumcuoglu in Istanbul