Ankara Bombing: Turkish Warplanes Strike Iraq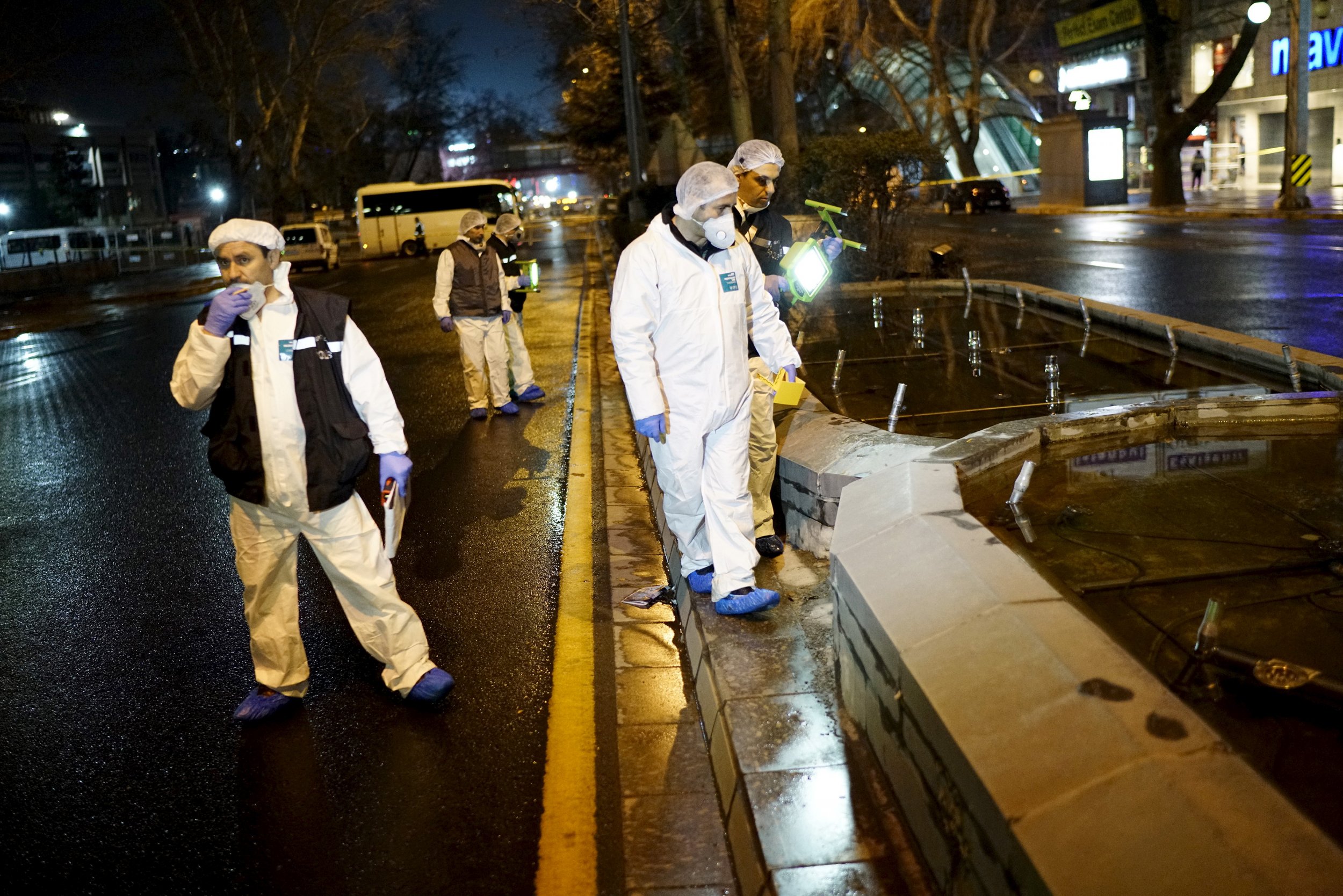 Turkish warplanes struck against Kurdish militant camps in northern Iraq on Monday, a day after 37 people were killed in an Ankara car bombing that security officials said involved two fighters - one female - from the Kurdistan Workers Party (PKK).
Sunday's attack, tearing through a crowded transport hub a few hundred meters (yards) from the Justice and Interior Ministries, was the second such strike at the administrative heart of the Turkish capital in under a month.
No one has claimed responsibility for the latest attack. However, security officials told Reuters a female member of the outlawed PKK, which has fought a three-decade insurgency for Kurdish autonomy in Turkey's southeast, was one of suspected perpetrators. A police source said her severed hand had been found 300 meters from the blast site.
Evidence had been obtained that suggested she was born in 1992, was from the eastern city of Kars near the Armenian border, and had joined the militant group in 2013, they said. The second suspect was a male Turkish citizen also with PKK links, a security official said.
Violence has spiraled in Turkey's predominantly Kurdish southeast since a 2-1/2 year ceasefire with the PKK collapsed in July. The militants have so far largely focused their strikes on security forces in southeastern towns, many of which have been under curfew.
But attacks in Ankara and Istanbul over the last year, and the activity of Islamic State as well as Kurdish fighters, have raised concerns among NATO allies who see Turkey's stability as vital to containing violence in neighboring Syria and Iraq. President Tayyip Erdogan is also eager to dispel any notion he is struggling to maintain security.
"With the power of our state and wisdom of our people, we will dig up the roots of this terror network which targets our unity and peace," Foreign Minister Mevlut Cavusoglu said on Twitter.
The Turkish military said 11 warplanes carried out air strikes on 18 targets in northern Iraq early on Monday, including ammunition depots and shelters. The PKK has its bases in the mountains of northern Iraq, controlling operations across the frontier in Turkey.
A round-the-clock curfew was declared in three southeastern towns in order to conduct operations against Kurdish militants, local officials said. Many local people fled the towns in anticipation of the operations
Authorities detained 15 people in Istanbul in operations against the PKK and 50 more elsewhere in the country, CNN Turk reported.