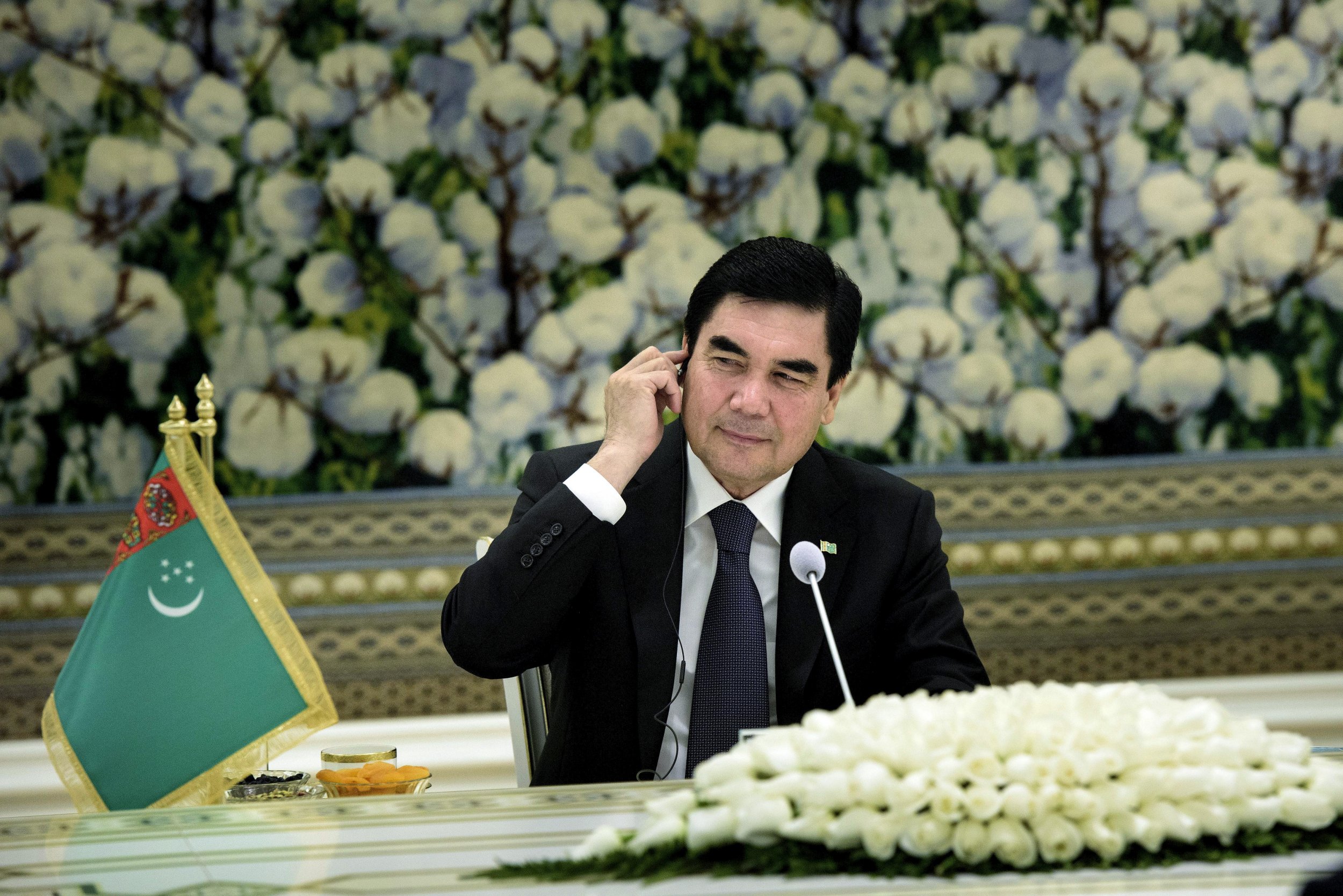 Turkmen President Kurbanguly Berdymukhamedov has been elected for a third term securing nearly all of the votes in an election against eight little-known opponents.
Berdymukhamedov, who ran for election for the first time since extending the presidential term from five to seven years in 2016 and removing a cap on the maximum age of a president, won nearly 98 percent of the vote on Sunday.
Turnout was 97.27 percent by the time polling closed at 7 p.m., according to the Central Election Commission. After the first two hours of voting, a quarter of Turkmenistan's eligible voters had cast their ballots, according to Russia's state news agency RIA Novosti.
Turkmenistan's fourth ever presidential election also set the record for the most candidates ever, with nine standing. The winner and potential president for life came from the ruling Democratic Party of Turkmenistan, while his opponents were far from heavyweights even within the country's weak parliament. Both of the other parties in parliament put forward candidates outside the center of power in Ashgabat, one choosing a banking manager, while the other endorsed a committee chief from the Mary border region.
The remaining candidates ran without party backing but instead formed "initiative groups," temporary platforms that allow them registration under Turkmeni electoral law.
According to the Economist Intelligence Unit's Democracy Index 2016, Turkmenistan is one of the least democratic regimes in the world, appearing at 162 in a list of 167 countries ranked on criteria such as political pluralism and civil liberties.
Berdymukhamedov won with a promise of developing and diversifying the economy, create jobs and improve the quality of education and healthcare. These promises were made in a general election address in December, not citing specific figures or setting any deadlines, Radio Free Europe reports.
He currently presides over the most closed off regime in Central Asia and is one of the region's most flamboyant and domestically powerful leaders. His affinity for horses is well broadcast on Turkmen television, minus the occasional tumble from the saddle, while visitors to Ashgabat's city center can marvel at the golden statue of Berdymukhamedov atop his horse.