Turkmenistan President to Pay Every Woman $11 for Women's Day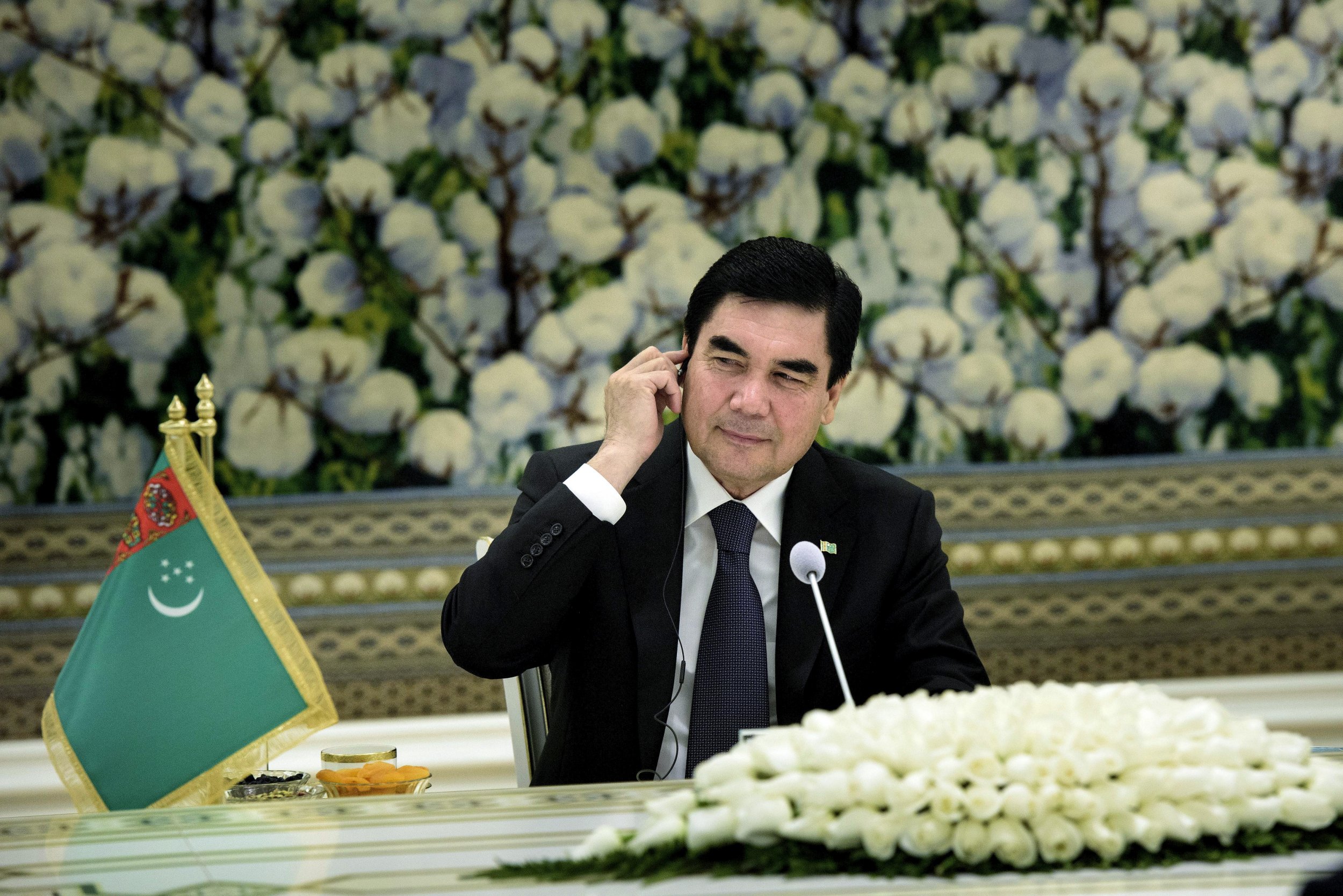 This International Women's Day, instead of the traditional gifts of flowers or chocolates, the president of Turkmenistan is going to say it with cash. President Gurbanguly Berdimuhamedov is planning to give all women in his country 40 manat ($11) to celebrate March 8, Russian news agency Rosbalt reports, just as he has done for the past three years.
Berdimuhamedov has ruled Turkmenistan since 2006, after taking over from his predecessor Saparmurat Niyazov, who remained in power until his death. The president recently asked parliament to extend the presidential term to seven years and remove the upper age limit of presidential candidates, in a move that many consider a bid to set himself up to govern indefinitely.
As has been tradition since 2013, the Turkmen leader—called Arkadag (Protector) by state media—will mark March 8 by adding 40 manat to the salaries of all women, paying them out of the state budget between March 1 and March 5. For retired workers, the bonus will be added to their pensions, while female students will also receive the money as part of their state funding.
While widely celebrated in the USSR, International Women's Day was retired under Niyazov and instead the country recognized the Turkic holiday of women, Navruz, on March 21. In 2008, Berdimuhamedov restored the international holiday and since 2013 he has been giving 40 manat to most of the country's 2.6 million women on that date. The day is an official holiday in Turkmenistan, as it is in most former Soviet Republics.