Turks Are Smashing iPhones With Sledgehammers, Shooting Them With Guns, To Protest Trump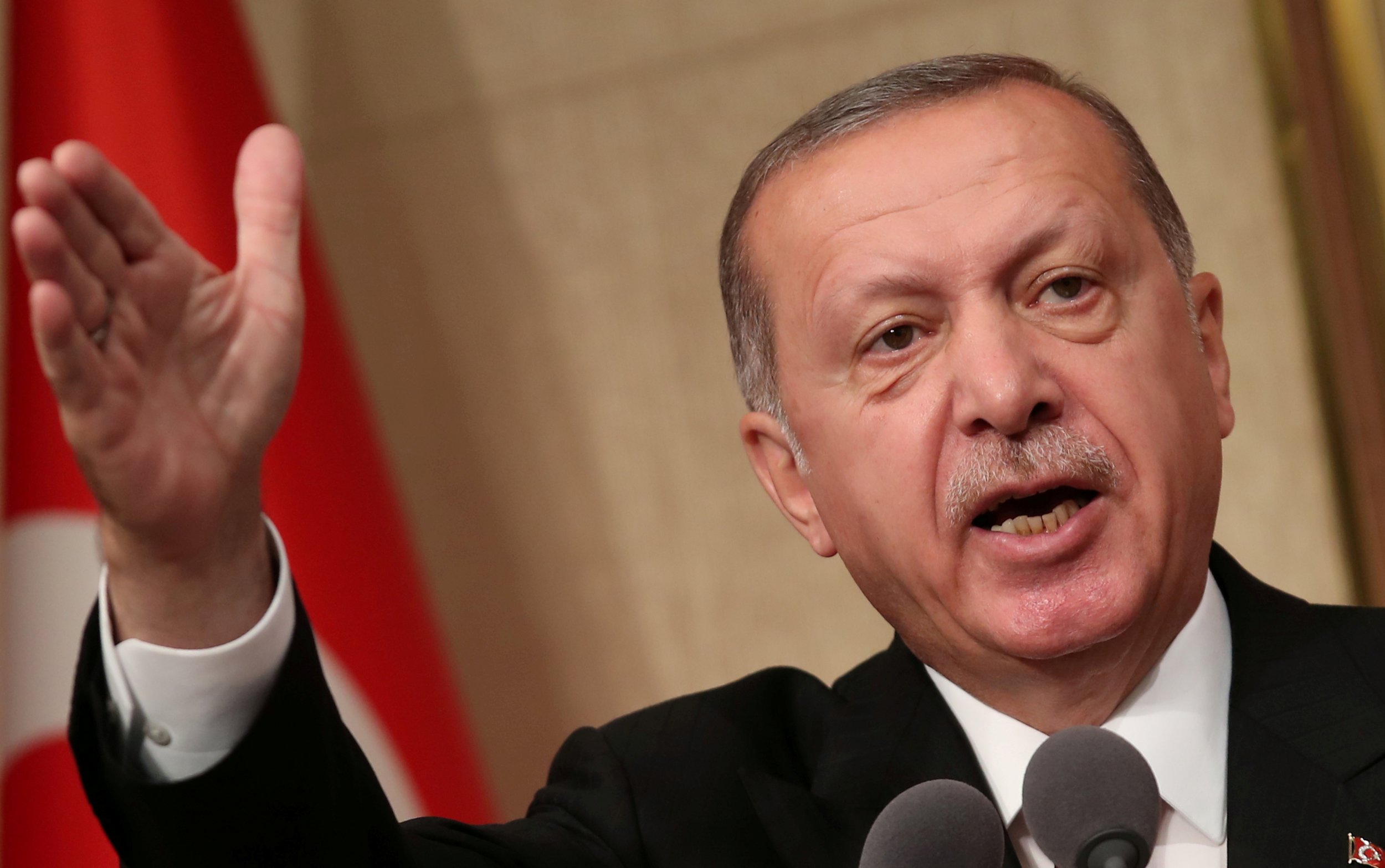 Turkish people are destroying their iPhones in response to President Recep Tayyip Erdogan's call to boycott American goods in retaliation for U.S. sanctions, CBS reported.
Sledgehammers, guns and fire are just some of the weapons Turks are taking to their smartphones in protest of the sanctions, social media videos have shown.
One video shows a man repeatedly hitting a row of smartphones with a sledgehammer in front of a group of crouching men. A Turkish flag hangs behind the group who appear to praise the destruction.
The diplomatic crisis has seen the Turkish lira plummet to historic lows after months of fraught decline. It centers on the continued detention of American pastor Andrew Brunson, whom Turkey is currently holding under house arrest.
"They are now holding our wonderful Christian Pastor, who I must now ask to represent our Country as a great patriot hostage. We will pay nothing for the release of an innocent man, but we are cutting back on Turkey!" President Donald Trump recently tweeted.
Brunson was arrested in in 2016 during a crackdown after a failed military coup. He is alleged to hold ties to outlawed Kurdish militant groups and to Turkish cleric Fethullah Gulen. Erdogan claims Gulen was behind the coup.
Gulen currently lives in Pennsylvania and the Turkish government has repeatedly called for his extradition. The U.S. says the government has not provided sufficient evidence of his participation to warrant extradition.
Erdogan previously told journalists, "'Give us the pastor back', they say. You have one pastor as well. Give him [Gulen] to us. Then we will try him [Brunson] and give him to you."
Inflation in Turkey has hit about 16 percent in recent weeks and residents have seen escalating food prices. Erdogan refuses to raise interest rates, calling them "mother and father of all evil," back in May.
Trump recently announced stark rises for steel and aluminum tariffs, tweeting: "I have just authorized a doubling of Tariffs on Steel and Aluminum with respect to Turkey as their currency, the Turkish Lira, slides rapidly downward against our very strong Dollar! Aluminum will now be 20% and Steel 50%. Our relations with Turkey are not good at this time!"
The future looks unclear for diplomatic relations between the two nations. Turkey rejected a new appeal to free Brunson on Friday, according to the BBC. The U.S. continues to threaten further economic sanctions against the country.