Is Turmeric Safe? Supplement May Have Caused Autoimmune Hepatitis in Woman
A woman may have developed a rare liver problem because of her turmeric supplements, according to researchers.
Researchers at the University of Arizona released a report about the unique situation the patient and her doctors experienced. Published in BMJ Case Reports on September 10, the report contains what may be the first documented cased of autoimmune hepatitis that resulted from turmeric supplements.
Turmeric is thought to contain many health benefits that come from the chemical curcumin, found in the spice. Curcumin, which can be anti-inflammatory, is an antioxidant and could help prevent and treat cancer and Alzheimer's disease. However, a 2006 study found that only 3 percent of turmeric powders by weight was curcumin. Supplements often contain more curcumin than the powders, but it's difficult to absorb into the bloodstream, so someone would need to take a lot of turmeric to get the benefits of the chemical.
The 71-year-old woman in the report read a news story referencing a study on animals that said turmeric may help prevent stroke. She started taking the supplements along with 20 other medicines and supplements she was already taking. Eight months later, a blood test determined she had elevated levels of liver enzymes, which can indicate a liver problem.
The doctors diagnosed the woman with autoimmune hepatitis, a chronic disease in which the immune system attacks the liver. It can cause liver damage and inflammation, and without treatment could lead to liver failure, according to the National Institutes of Health. While researchers don't know how exactly many people it affects, a study of northern European countries found that between 10 and 24 of every 100,000 people develop the condition.
Despite the diagnosis, doctors weren't sure what was causing autoimmune hepatitis in the woman. For three months she was monitored closely but did not receive a specific treatment. She then told her doctor she stopped taking the turmeric supplements because she read online that they could be linked to liver problems. She hadn't mentioned to her doctors that she was taking the supplements before that point.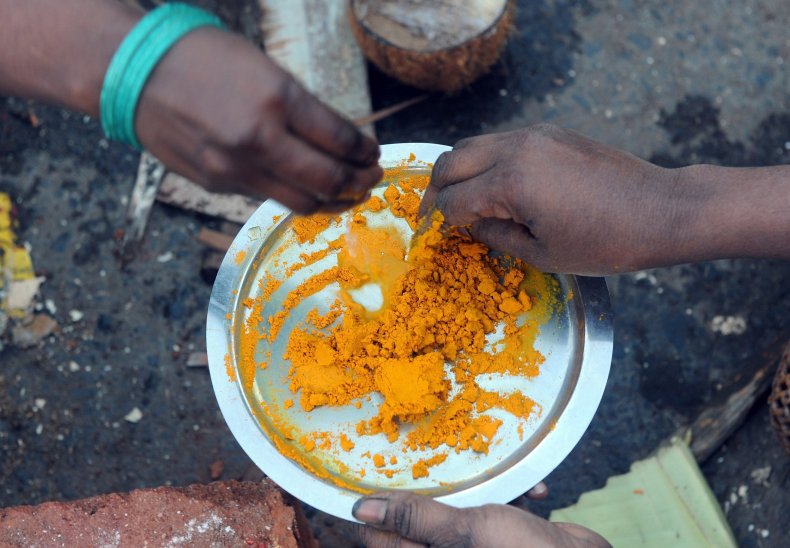 After she stopped taking the supplements, the woman's liver enzymes decreased rapidly. The researchers reported that 10 to 15 percent of autoimmune hepatitis cases are from drugs or supplements. After analyzing 35 studies that looked into turmeric supplements in people, they discovered that 5 percent of participants developed liver problems because of the supplements. People who drink alcohol or are older may be more likely to develop a liver problem.
While the researchers can't say for sure that the turmeric supplements caused, or were the only cause of, the woman's autoimmune hepatitis, the results highlight the importance of reporting all medicines and supplements to doctors.