Turmoil in Afghanistan's Taliban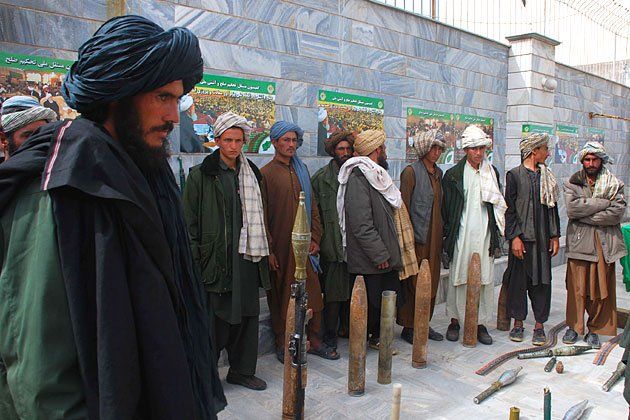 Dissension has broken out in the top ranks of Afghanistan's Taliban. The group has muddled along without an operational head since February, when Mullah Mohammed Omar's second in command, Mullah Abdul Ghani Baradar, was arrested in Karachi, Pakistan. (It was Baradar who directed the Taliban's day-to-day affairs while the Taliban's living symbol and spiritual leader, Mullah Omar, stayed safely hidden from the Americans.) But now a claimant to Baradar's position has emerged—and at least some senior Taliban chiefs are seriously questioning whether he should have the job.
The man at the center of the storm is Mullah Gul Agha Akhund. Like Baradar, he's an in-law and long-time confidant of Mullah Omar's. He never held a formal position in the Taliban government when it ruled Afghanistan in the 1990s, and his only military experience was as a guerrilla fighting the Soviets in the 1980s. Nevertheless, in April word began circulating among the Taliban that he was claiming to be Mullah Omar's choice to replace Baradar as head of the Taliban's leadership council. He's said to be in possession of a handwritten letter from Mullah Omar to that effect, and Omar's own brother is telling everyone it's genuine.
A senior Taliban official who goes by the single name Zabibullah says he and other leaders—including the movement's top military commander, Abdul Qayum Zakir—are skeptical of Gul Agha's claim to power. During the years of Taliban rule, Zabibullah says, Gul Agha always sat beside or near Mullah Omar in council meetings and before public audiences. But, he says, Gul Agha has also developed a reputation for being close to Pakistani intelligence officials, and may be their pick and not Mullah Omar's.
Zabibullah worries that Gul Agha's claim to power, with no hard evidence but a letter (which Zabibullah has not seen), is spreading confusion and doubt in the Taliban's ranks. Another senior Taliban commander, the deputy leader of the Peshawar shura, recently told mourners at a funeral that Baradar's designated successor is one of the group's three top officers, a rear-echelon commander named Akhtar Mohammad Mansoor—not Gul Agha. "This is no good," says Zabibullah. "One man says he has a letter, while another may say he dreamed that Mullah Omar has appointed him. What's real?"
Three Taliban sources tell NEWSWEEK they wish Mullah Omar would speak up and settle the leadership question before matters get any worse; with 30,000 U.S. reinforcements arriving on the battlefield, the Taliban desperately need a unified strategy. Since Baradar's arrest, leadership responsibility has been divided three ways between Zakir, Mansoor, and Mullah Mohammad Hasan Rahmani, the former governor of Kandahar province. "The knives of too many butchers will not kill the cow," says Zabibullah, quoting a Pashtun proverb that warns against too many cooks. "No one really knows who is in charge."