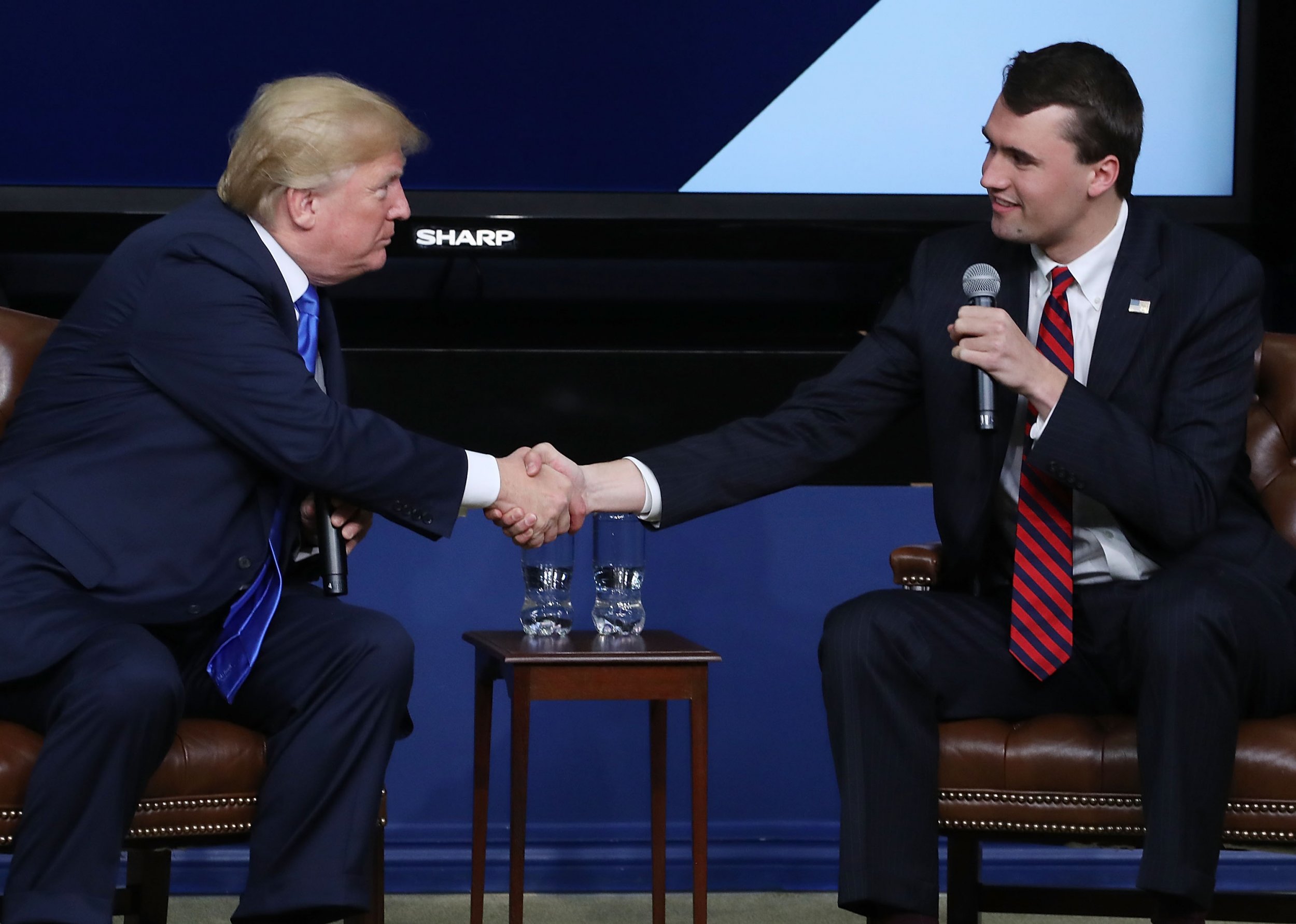 The conservative group Turning Point USA is offering a scholarship to Parkland, Florida, high school students to its annual High School Leadership Summit in July.
The scholarship to attend the summit in Washington, D.C., was promoted by Kyle Kashuv, a survivor of the deadly school shooting that occurred earlier this year at Marjory Stoneman Douglas High School in Parkland, Florida.
While some survivors of the school shooting, like David Hogg, have become vocal advocates of restrictions on guns, Kashuv has been a vocal supporter of the Second Amendment and opponent of gun control.
Turning Point, which promotes conservatism for students, partnered with the National Rifle Association in the past to put on events. Some Parkland students sparred with the NRA in the wake of the shooting.
Kashuv defended the NRA in the gun debate that raged after the massacre and offered an alternative perspective to Hogg's, a person he said had crossed lines.
Kashuv, who was 16 at the time of the shooting, said that the scholarship was "incredibly meaningful" to him.
"Charlie [Kirk, founder of Turning Point] and I really wanted to do something special for the students that have mostly been ignored. While specific students across both parties have been getting media attention, many even getting cool experiences, I saw that many of my classmates are still hurting and needed an outlet," Kashuv, who will be a featured speaker at the event, told Newsweek.
The event is slated to feature at least two prominent Republican lawmakers, Senator Orrin Hatch and Congressman Steve Scalise, the latter of which was himself a victim of gun violence. Scalise was shot last year during baseball practice for the congressional team.
"After the horror these students experienced at my school, the least we can do is offer a chance to visit lawmakers and let their voices be heard," said Kashuv.
The event is also set to feature right-wing stars including Donald Trump Jr., Candace Owens, Jesse Waters and Kirk himself.
The event is invite-only but open to public applications. It aims to teach students activism and leadership.
Turning Point, however, is not without its own controversies.
Earlier this month, a leaked internal memo from another conservative student's group, Young America's Foundation, accused Turning Point of exaggerating the number of students involved in the group and its influence. It also accused Turning Point of boosting its numbers with racists and Nazi sympathizers.
The organization also in the past claimed to help more than 50 conservative students win campus elections, but some of the candidates denied that help, according to Politico.
Turning Point did not immediately respond to Newsweek's request for comment.
This story has been updated to clarify the summit's application and invitation process.