The Turning Tide on School Mask Mandates | Opinion
In the beginning of the pandemic, we asked so much of our children. We asked them to stay away from friends, family and loved ones. We told them to be afraid of a quiet contagion when we knew so little about it. We kept them home and isolated out of fear. The resulting learning loss has stunted their development, as has the depression and mental health issues that affect so many. Now, two years into the pandemic, our understanding of COVID-19 has changed, and it is well past time to reevaluate how we have asked our children to respond.
The shift started as people across the country, including medical professionals, realized that demanding children wear masks in school has had significant downsides. In the last two weeks alone, legacy media organizations have published op-eds or stories reconsidering the value of mask mandates in schools. Just days ago, former FDA commissioner Dr. Scott Gottlieb told CNBC that it is time to consider dumping school mask mandates altogether.
With the midterm elections less than a year away, Democrats are reading the room and changing their tune on mandatory school mask mandates. Just recently, Democratic governors in New Jersey, Delaware, Oregon and Connecticut announced they would end their states' school mask mandates. Even Randi Weingarten, head of American Federation of Teachers, signaled her willingness for masks to come off in schools. She admitted on MSNBC "no one wants masks in schools." After years of threatening, suspending and holding back children from the classroom, Democrats and teachers' unions are admitting that it is not science, but the politics that has changed.
Republicans were ahead of the curve on school mask mandates. Virginia governor Glenn Youngkin promised during his campaign that he would give parents the right to decide whether their children should wear masks in schools. He delivered on that promise with an executive order allowing parents to opt out of mask mandates for their children. Youngkin's decision was controversial, but only because critics are not used to politicians keeping their promises. But the tide is turning. This week, in an overwhelming bipartisan vote, 10 Democrats voted with Republicans in the Virginia Senate to affirm Youngkin's op-out of masks for kids in schools.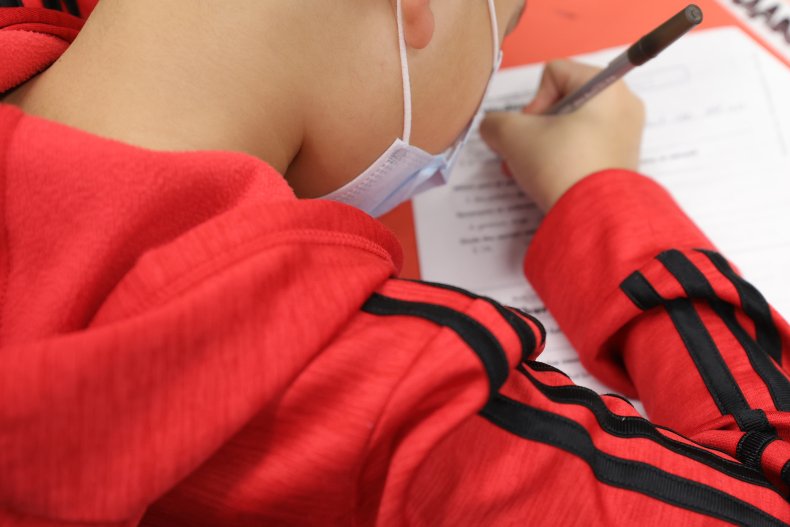 Governor Youngkin's executive order can be a model for other governors around the country. It does not prohibit localities from issuing mask mandates. Youngkin has made clear that those who want to wear masks should be free to do so. But the order allows parents to exercise their fundamental rights and choose to opt out. It is not a pro-mask or anti-mask measure, merely an assertion of parental rights.
Parents often feel silenced by unaccountable bureaucracy, especially when it comes to the education of their children. When they made their voices heard on the controversial topic of critical race theory, the Department of Justice responded with an order to investigate their exercise of free speech.
One of the great tragedies of the pandemic was the lengthy shutdown of classrooms. Our children suffered. They were isolated and fell behind. Studies have revealed rising anxiety, depression and suicide attempts among children. We have all watched a tragic decline in the mental health of our children so steep that the American Academy of Pediatrics has declared it a national emergency.
That's the real crisis in education, not parents' ability to opt out from school mask mandates, which currently has school board members feigning outrage and assistant principals threatening children with trespassing charges and suspension.
Those trying to gin up controversy over parental choice on masking should spare us the outrage. The Virginia gubernatorial election empowered parents, and it is good to see Virginia Democrats finally receive the message and work across the aisle to reaffirm the rights of parents in their health and upbringing. Democrats in other states should follow suit.
Our kids deserve the chance to live their lives and parents have the fundamental right to ensure that happens.
Ian Prior is Executive Director of Fight for Schools.
The views expressed in this article are the writer's own.