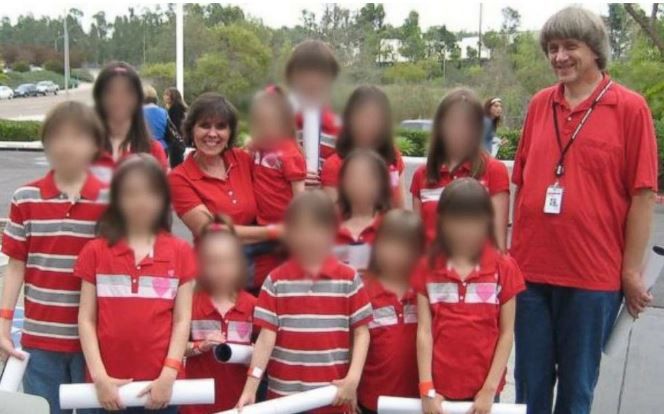 Seven of the 13 siblings held captive for years in abhorrent conditions by David and Louise Turpin were released from the hospital this past week in what their attorney described as their first birth into the real world.
The seven oldest Turpin children, ranging in age from 18 to 29, were released from the Corona Regional Medical Center on Thursday. The children were rescued from their parents' Riverside, California home in January what police described as a "house of horrors."
ABC News reported the seven young adults were taken by their lawyer and public guardian to an undisclosed rural home after being nursed back to health. Parents David, 56, and Louise, 49, are accused of shackling their kids, starving them and allowing one shower per year. If convicted, the Turpin parents face up to 94 years to life in prison.
Thirty-eight charges were filed by California prosecutors in January against the Turpin family parents, including 12 counts of torture, 12 counts of false imprisonment, seven counts of abuse of a dependent adult and six counts of child abuse. Riverside County District Attorney Mike Hestrin said in January the children were subject to "severe emotional and physical abuse," with all but the 2-year-old child having suffered horrendous malnutrition.
Jack Osborn, the children's lawyer and hired temporary caretaker, described their exit from the hospital this week as their first actual birth into the real world. He told ABC News "the adult siblings want to be known as survivors, not victims."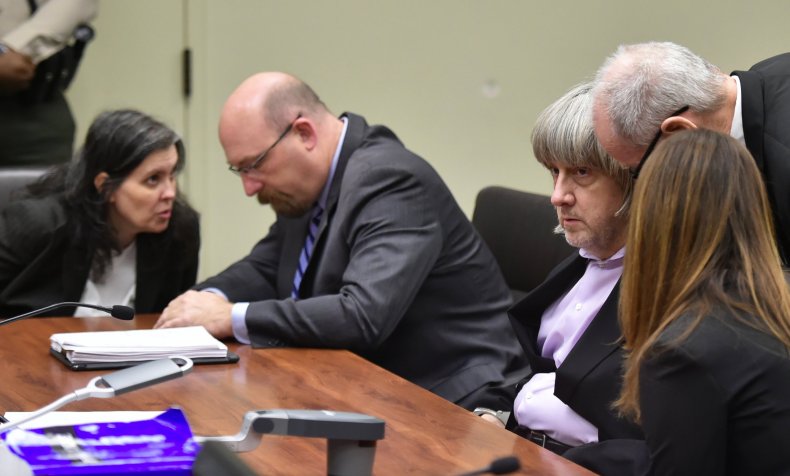 Osborn and several others ABC News spoke with who have interacted with the children said that although the children were refused any exposure to the outside world, their naiveté combined with their native intelligence makes them absolutely charming to be around.
"They're joyful, warm, considerate. It's not all about them. They want to hear what's going on with you and me and my family," Osborn said. "It's just really fun. It's fun to be around them. Of course, they're really full of joy about their life and the things they get to experience right now."
Some of the Turpin siblings suffered nerve damage as a result of their extreme malnutrition and experienced several other health issues as a result of never seeing a dentist or being able to wash themselves. The 29-old-woman only weighed 82 pounds at the time of their rescue and a 12-year-old was reported by the Riverside Press Enterprise to have weighed as much as a healthy 7-year-old.
In their first few days at the new rural home, Osborn said they were picking and eating citrus fruits for the first time and making each other ice cream sundaes and Mexican food. After being refused all but frozen foods for years, Obsorn said "they pretty much love any food that is fresh. They love fruit, pasta and soup."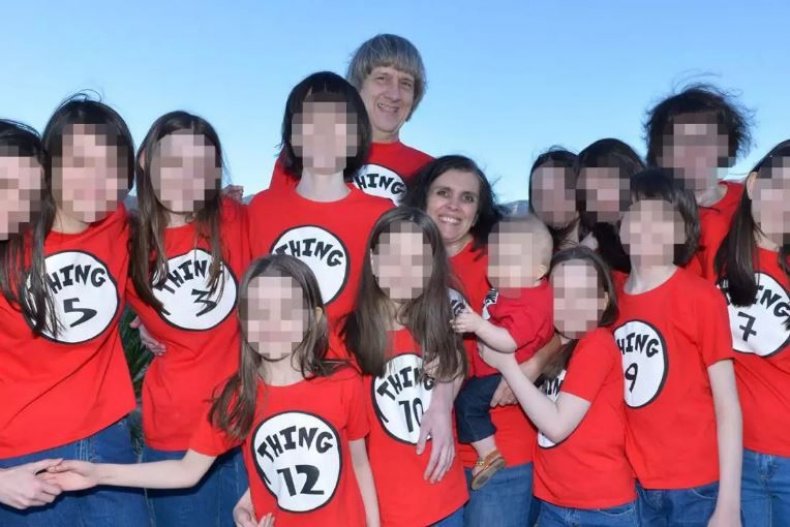 Osborn added that the seven adult children were reunited with their family dog and have been soaking in their enjoyment of simply "going outside" after years in captivity.
Corona Regional Medical Center CEO Mark Uffer confirmed that the eldest Turpin siblings were discharged from the hospital Thursday, where the younger siblings are still being treated. Uffer said he "wish[es] these brave siblings continued strength as they take the next steps in their journey."