Endangered Turtle Found Dead in Florida Water After Being Trapped in Bar Stool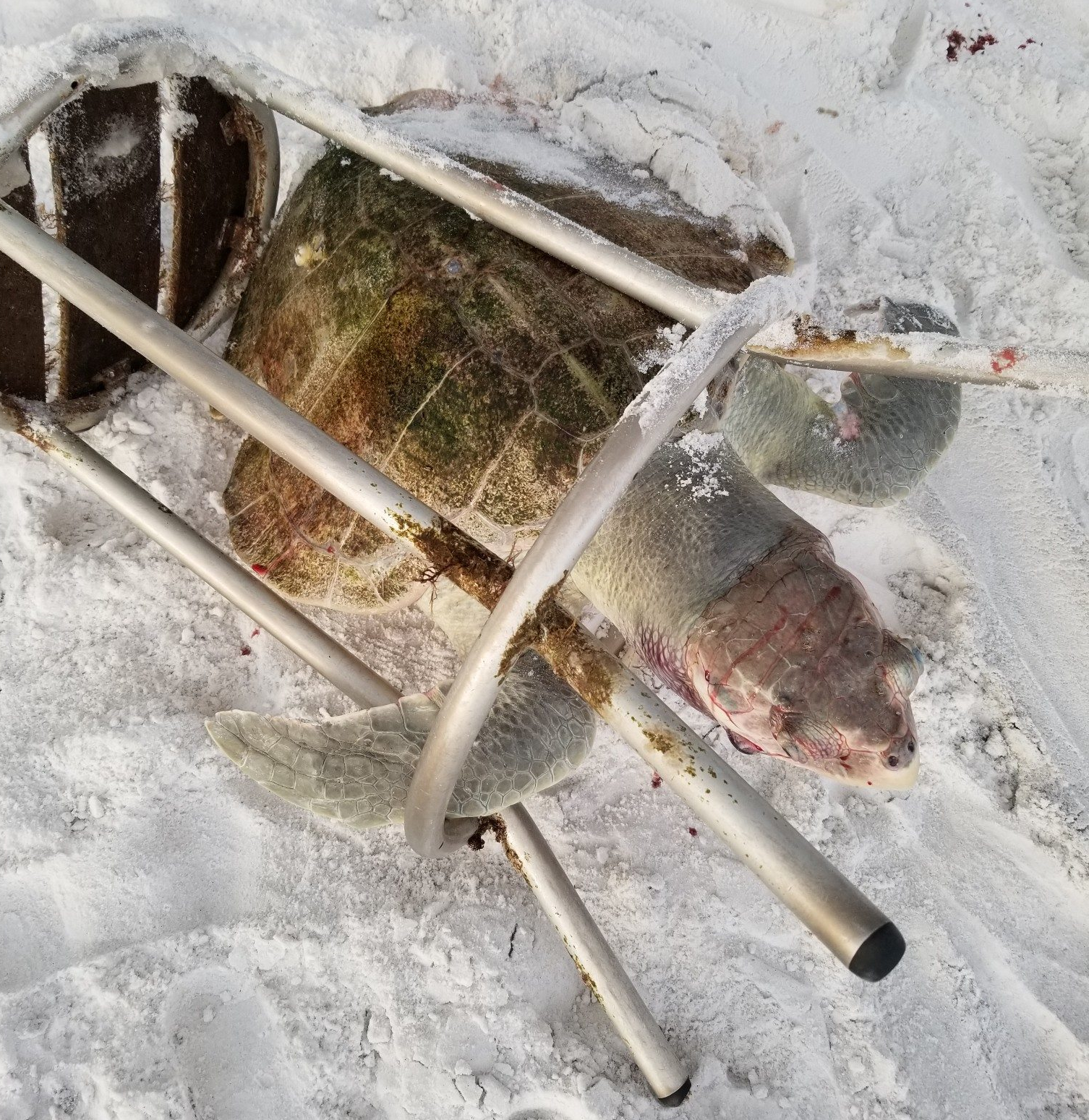 One of the world's smallest and most endangered sea turtles was found dead, trapped in a discarded bar stool off the coast of Florida on Monday.
The female Kemp's Ridley sea turtle was found dead and bloody off the coast of Pensacola Beach by South Walton Turtle Watch employee Michael Ashburne on Monday, according to a Facebook post. The remains of the turtle did not allow for a necropsy, but experts from the non-profit turtle rescue group said they believe she died a long and painful death. The group posted photos on their Facebook page of the turtle and called for people to keep beaches clean in a Tuesday morning post.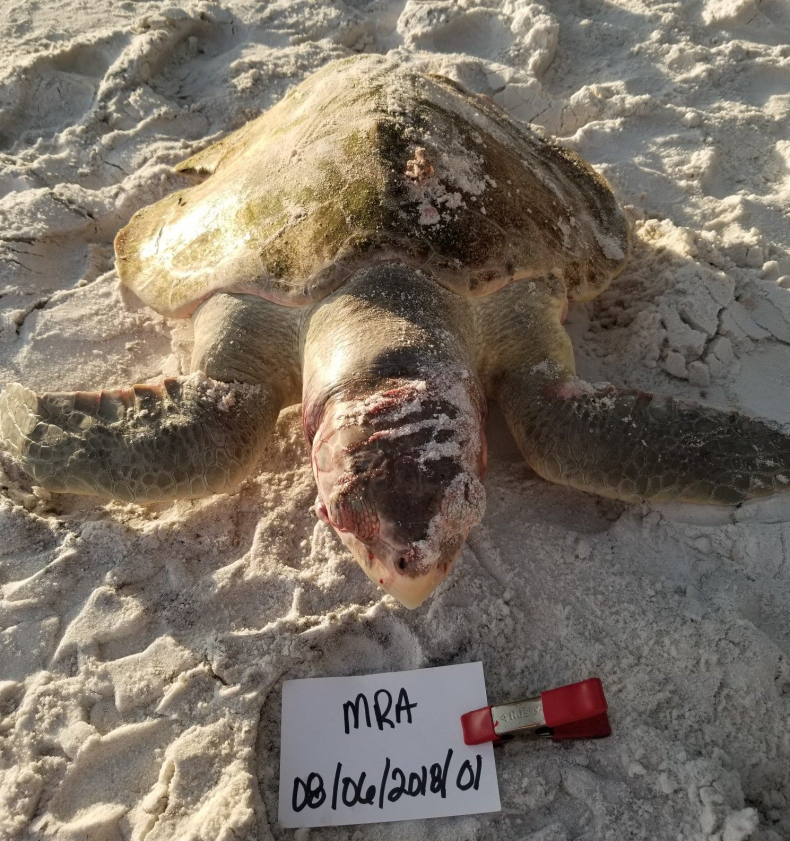 "We decided that it would be best if he removed the turtle and then see what kind of shape it was in, such as could it be put in a freezer to be looked at later. But the turtle had been dead too long and was bloated and smelling," non-profit employee Sharon Maxwell told Newsweek on Thursday.
Maxwell said the South Walton Turtle Watch could not identify the cause of death, but believed the turtle died "due to drowning as it could not keep its head above the water." Maxwell said the stool was "a very odd metal bar stool and we could find no marks on it to tell us just where it came from." Maxwell also confirmed the turtle's suffering was unrelated to the red tide, which has been affecting turtle populations in the United States.
Kemp's Ridley turtles are about two feet long and weigh about 100 pounds, according to the U.S. Fish and Wildlife Services. Their numbers declined due to human activity in the 1940s, but have been on the rise since protective measures were put into place. The Kemp's Ridley lives on the Gulf coasts of Mexico and the U.S., as well as the Atlantic coast of North America. It has been documented as far north as Nova Scotia and Newfoundland.
"We have tried to educate for years, so many different ways, talks... and on and on but it is not making too much of a difference. When people go to the beach they just want to have fun," said Maxwell.