Tusk and Merkel Draft Plan at Summit to Renew Sanctions Despite EU Rift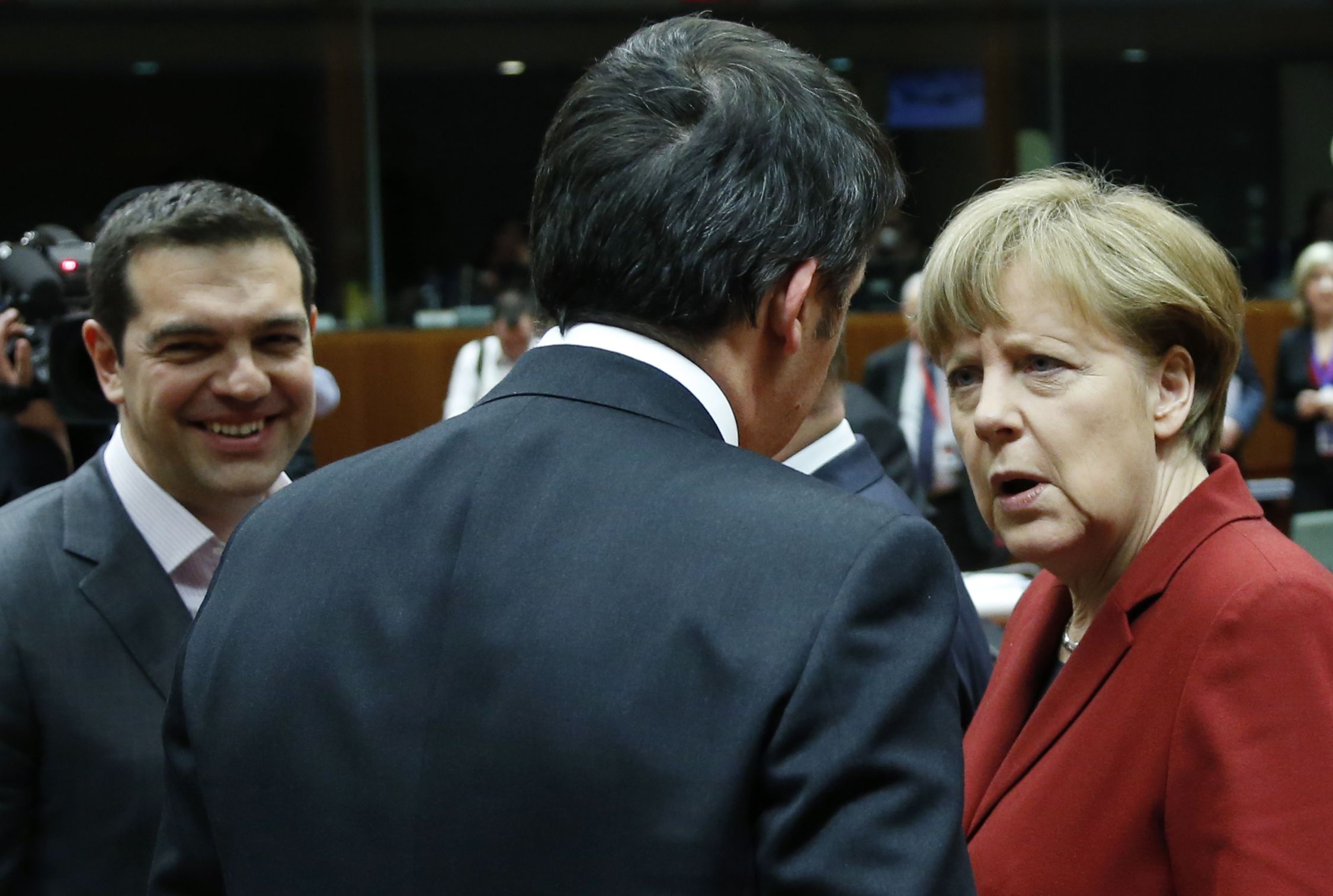 The EU looks likely to renew sanctions on Russia, as European Council president Donald Tusk and German chancellor Angela Merkel met with French president Francois Hollande during a two-day summit to draw up a plan to appease growing dissent on the issue between the 28 member states, according to Reuters.
Current sanctions on Russia expire in July, but Merkel and Tusk have sought to extend them further - a move which requires unanimous agreement between all 28 EU member states. Cash-strapped Greece and several other EU members, however, have proven less than keen to renew sanctions, as cracks have appeared in the EU's united front against the Kremlin.
Discussing the renewal of sanctions is not on the agenda of the summit, however Tusk, Merkel and Hollande met over the course of the event, which continues tomorrow, to discuss a strategy to link sanctions with Russia's compliance with the ceasefire in Ukraine, an EU diplomat told Reuters on the condition of anonymity.
Before leaving for the summit, Merkel expressed confidence that the EU "cannot and will not lift the sanctions that expire in July or September until the demands of the ceasefire agreement have been fulfilled. That would be wrong." Meanwhile, Tusk called linking the sanctions with the success of the ceasefire "one of the best ways of supporting Ukraine".
The ceasefire agreement, signed by the leaders of Ukraine, Russia, Germany and France in Minsk, Belarus, has a year-end deadline by which all points of the deal must be met, such as the withdrawal of mercenary groups from Ukraine, to provide independent observers access to the war-stricken region and to release illegally held prisoners. Tusk and Merkel's plan will now aim to tie the deadline for sanctions with that of the Minsk accords.
Talks today, have been dominated by the issue of Greek finances and no announcements have been forthcoming on further details of Tusk's plan.
Quentin Peel, a senior fellow at thinktank Chatham House's Europe programme, confirmed disagreements over sanctions on Russia "have been there since the beginning", with Germany acting as a mediator between the hardline backers of the sanctions including Lithuania and Poland, and those who wish to be more accommodating of Russia, such as Italy, Greece, Cyprus, Hungary and to some extent France. "Clearly now there is a lot of wobble," he says.
Despite the division between states at the moment Peel believes "stability in the Eurozone" and their relationship with Germany are a priority, which could see the rift in the EU be short lived.
According to him neither France, Spain nor Italy have a strong line of argument to drop sanctions and they will likely agree to renew them, should Russia fail to reign in separatist fighters in Eastern Ukraine.
"Italy was a key player in putting the sanctions together and prime minister Matteo Renzi is not in such a strong position internationally to defy Obama and Merkel. As for French president Francois Hollande, he and his government are quite cautious about the strategic coherence of the sanctions regime but he will not really want to upset European unity," Peel says.
"There is one absolute priority for Spain and prime minister Mariano Rajoy's government which is steadying the economy and in order to do that he needs to be closer to Germany," Peel adds.