TV Anchor Suspended After Dispute Over Gabby Petito Coverage: Report
Frank Somerville, an anchor at television station KTVU, has reportedly been taken off the air after a dispute over coverage of the Gabby Petito case.
Somerville was "suspended indefinitely" by management after a disagreement with the Fox-owned station's news director Amber Eikel, The Mercury News reported.
Sources told the newspaper that the disagreement occurred after 22-year-old Petito's body was discovered in Wyoming last weekend. KTVU was ready to air a report about the latest developments in the case, but Somerville reportedly wanted to add a brief tagline at the end to question the "extraordinary" amount of media coverage the case has received.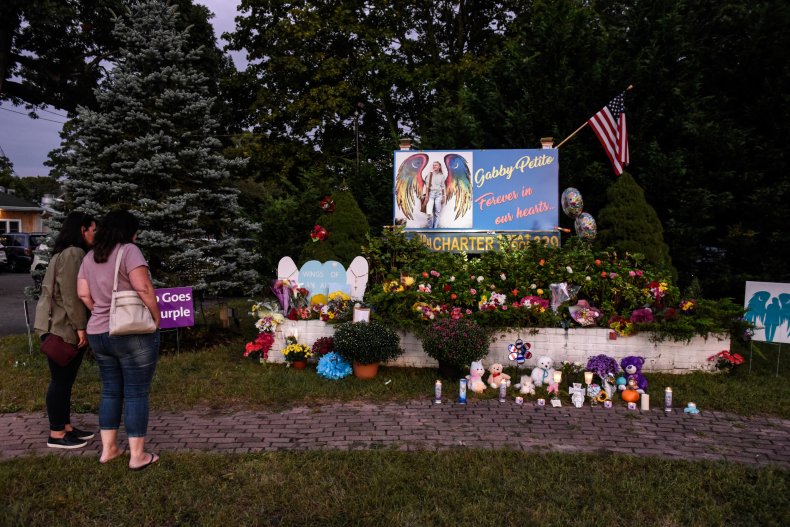 Somerville, who is the adoptive father of a Black teenage girl, wanted to highlight that the media often disproportionately covers tragedies that involve white women, while devoting far less time to similar cases involving women of color and Indigenous people.
But Somerville was told the tagline he wanted to add was inappropriate and informed of his indefinite suspension the next day, sources told The Mercury News.
The news prompted some on Twitter to criticize KTVU over the decision and call for Somerville to be reinstated.
Dave Lu wrote: "Frank Somerville was only speaking truth and @KTVU suspended him for it. Women of color go missing all the time and they barely get any coverage or airtime. Much respect to him for calling it out."
Eric Toda added: "do the right thing @KTVU and support journalists who challenge, educate, and reveal the uncomfortable truths for us. frank somerville said the obvious; that all the coverage of gabby petito never goes to people of color. reinstate him."
Somerville's suspension came weeks after he returned to KTVU following a nine-week absence. He repeatedly slurred and stumbled over his words while reading from a teleprompter during a May 30 newscast and a Fox spokesperson later announced he would take an indefinite leave of absence to "focus on his health."
KTVU has been contacted for comment. Somerville could not immediately be reached for comment.
Petito's disappearance during a cross-country trip with her fiancé Brian Laundrie has amassed a frenzy of coverage in the media, and many on social media also mobilized to bring attention to the case.
But the unrelenting coverage of Petito's case also renewed calls to spotlights cases of missing people of color.
Derrica Wilson, the co-founder and CEO of the Black and Missing Foundation, told Newsweek: "My heart goes out to [the Petito] family, any family that has to deal with this. It's a nightmare.
"But we do have a lot of Gabby Petitos in the Black and brown community as well. We understand that not all cases get that level of attention and resources—there were multiple police jurisdictions involved—but we do have cases that want that additional assistance."
Some have argued that the widespread coverage of Petito's case is an example of a media phenomenon known as "missing white woman syndrome."
In Monday's ReidOut, host Joy Reid noted that missing persons cases don't garner the same level of national attention when they involve people of color.
"The way this story captivated the nation has many wondering, why not the same media attention when people of color go missing?" she said.
"Well, the answer actually has a name: Missing White Woman Syndrome—the term coined by the late and great Gwen Ifill to describe the media and public fascination with missing white women like Laci Peterson or Natalee Holloway, while ignoring cases involving people of color."