Fall 2020 TV Lineup: Here's What's Premiering on Network Television So Far
The spring and summer TV slates endured some major shakeups this year, thanks to the coronavirus pandemic. Things look like they might settle down more heading into the fall, but most networks are still in the process of figuring out how exactly to safely resume production on some of America's most beloved shows.
That doesn't mean that viewers won't be able to savor new episodes of their favorite network primetime shows—they just can't count on them to arrive as early as past seasons. A number of shows are set to premiere as soon as September 1, but return dates for fall TV standouts like Grey's Anatomy, NCIS, Law & Order and This Is Us are still up in the air.
We will continue to update this list as the premiere dates for more shows are announced, but here's what's been scheduled so far:
Asterisks indicate a new premiering series.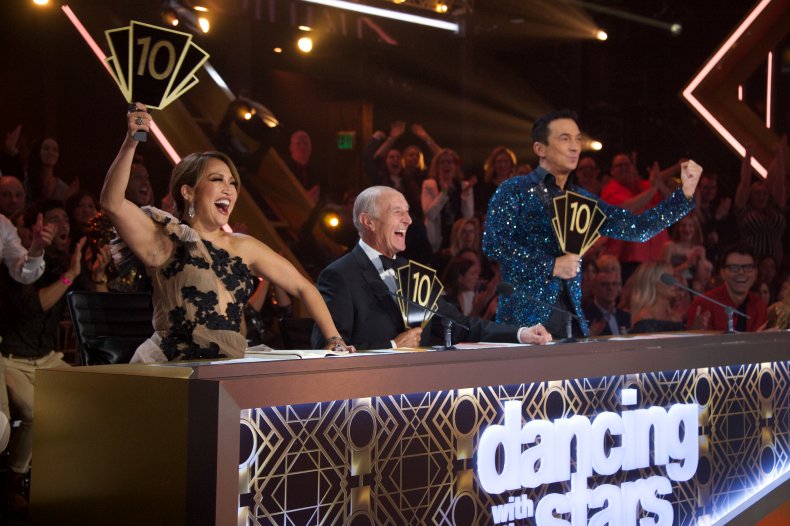 September 1
NBC
*Transplant, 10 p.m. ET
September 7
NBC
American Ninja Warrior, 8 p.m. ET
September 14
ABC
Dancing With the Stars, 8 p.m. ET
September 18
The CW
*World's Funniest Animals, 9 p.m.
September 21
Fox
*L.A.'s Finest, 8 p.m. ET
*Filthy Rich, 9 p.m. ET
September 22
Fox
*Cosmos: Possible Worlds, 8 p.m. ET
September 27
Fox
The Simpsons, 8 p.m. ET
Bless the Harts, 8:30 p.m. ET
Bob's Burgers, 9 p.m. ET
Family Guy, 9:30 p.m. ET
October 4
The CW
Pandora, 8 p.m. ET
October 6
The CW
*Swamp Thing, 8 p.m. ET
Fox
*Next, 9 p.m. ET
October 7
The CW
*Devils, 8 p.m. ET
*Coroner, 8 p.m. ET
October 8
The CW
Supernatural, 8 p.m. ET
The Outpost, 9 p.m. ET
October 13
*Tell Me a Story, 9 p.m. ET
The following shows are slated to return to primetime during fall 2020, but premiere dates have not yet been announced:
Mondays
ABC
The Good Doctor
CBS
The Neighborhood
Bob ♥ Abishola
All Rise
NBC
Manifest
The CW
Whose Line Is It Anyway?
Penn & Teller: Fool Us
Tuesdays
ABC
The Bachelorette
Big Sky
CBS
NCIS
FBI
FBI: Most Wanted
NBC
This is Us
New Amsterdam
Wednesdays
ABC
The Goldbergs
American Housewife
The Conners
Black-ish
Stumptown
CBS
SEAL Team
NBC
Chicago Med
Chicago Fire
Chicago P.D.
Thursdays
ABC
Station 19
Grey's Anatomy
A Million Little Things
CBS
Young Sheldon
B Positive
Mom
The Unicorn
Evil
NBC
Superstore
Brooklyn Nine-nine
Law & Order: SUV
*Law & Order: Organized Crime
Fridays
ABC
Shark Tank
20/20
CBS
MacGyver
Magnum P.I.
Blue Bloods
NBC
The Blacklist
Dateline
Saturday
CBS
48 Hours
The CW
Masters of Illusion
Sundays
ABC
America's Funniest Home Videos
*Supermarket Sweep
Who Wants to Be a Millionaire
The Rookie
CBS
60 Minutes
The Equalizer
NCIS: New Orleans
NCIS: Los Angeles
The CW
Two Sentence Horror Stories