TV Show Chronicles Veterans Stopping Wildlife Crime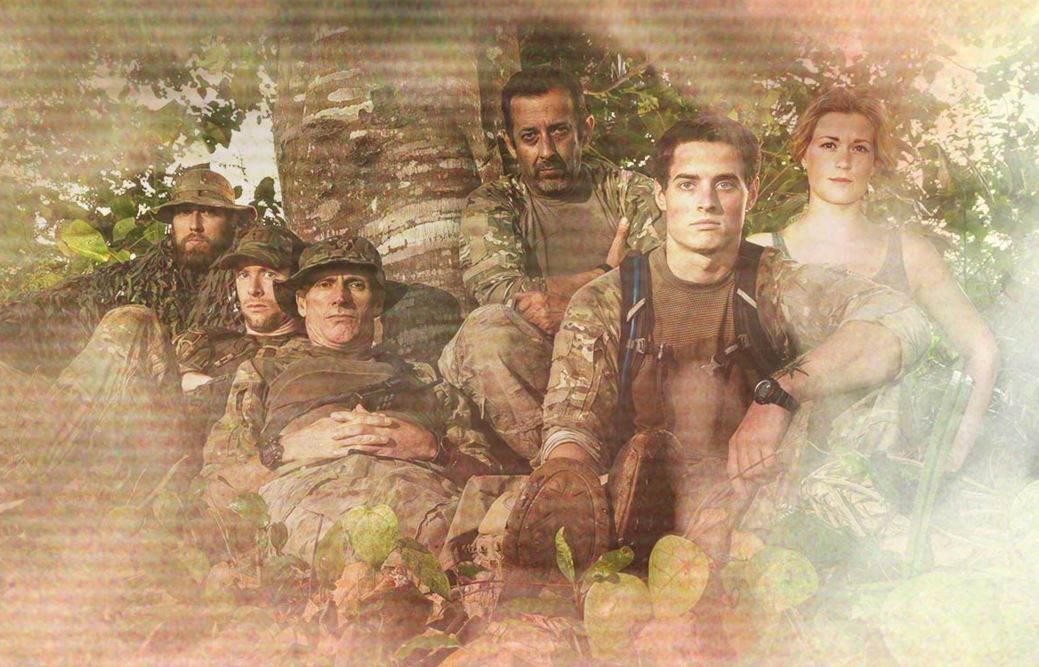 Pete Bethune has had an interesting life. The New Zealand native first worked in oil exploration, before becoming disturbed by humanity's dependence on fossil fuels. That led him to begin researching alternative fuels like biodiesel. After going to business school in Sydney and writing a thesis on the subject, he came up with a unique idea to raise awareness about the benefits of biodiesel: piloting a speedboat that ran on the substance around the world.
Bethune built a boat and named it the Earthrace. And in June 2008, he successfully circumnavigated the globe in it, in just under 61 days. That broke the world record for the fastest trek around the world in a powerboat, and showed that biodiesel was as good of a fuel, or better, than petroleum-based products, he says.
But during this time, his world started to widen. As he sped around the world, he saw all sorts of things that didn't sit right: illegal fishing, Chinese vessels trawling in a marine reserve in New Zealand, and ships dredging pristine ocean bottoms. He saw reefs destroyed by overexploitation.
All of it made him realize the damage humans are inflicting upon the sea, he says, and he decided he wanted to help put a stop to it. So he turned to conservation, and joined forces with the Sea Shepherd Conservation Society, a group that often directly confronts whalers and illegal fishers. In 2010, Bethune skippered a boat filled with activists protesting Japanese whaling in the Antarctic—it sunk after an encounter with a Japanese security vessel. After the ship was submerged he "boarded that vessel with a jet ski," and for this, he served five months in jail in a Japanese prison, he says.
During this time he spent "a lot of time thinking about conservation and how to contribute in a positive way," he says. "I had this idea of doing a TV show" with ex-military guys, who'd go around trying to intercept and stop wildlife criminals.
After he got out, he made the idea reality: The Operatives is now in its second season on Pivot TV (and airs Sundays at 10 p.m. ET/PT). On the show, Bethune works with a team that includes a biologist, and four veterans: two former Marines, a Navy SEAL and a veteran of the French military.
In celebration of veteran's day, Newsweek sat down with one of the Operatives, former reconnaissance marine Tim Pirruccello. (The interview has been lightly edited and condensed for clarity.)
Newsweek: Fewer than two percent of marines become reconnaissance marines. How'd you end up as one?
Pirruccello: As a reconnaissance marine, you go through an extra three months after infantry training, which is pretty rigorous, and helps prepare you for patrolling—going behind enemy lines and gathering information. I went to Camp Lejeune in North Carolina, where I attended jump school, dive school, survival school, sniper school and learned all these different skills.
They sent us to Afghanistan in the 2010 to 2011 time frame, and I worked mainly in Sangin Valley, in Helmand Province. It's one of the more IED-laden valleys in Afghanistan, so you always had to be careful about where you were walking. We were outside of Camp Leatherneck there, and set up in a place called Alcatraz. We set up our own patrol base there, operating " outside the wire " during five to six months of combat operations.
Those operations involved many patrols, going into and taking over houses, and local engagement—trying to gather information from locals, talking to the chiefs and stuff like that.
We were there till may 2011, and then came back…eventually I was honorably discharged in December, 2012.
How'd you hear about the show?
I went to school studying biology for a while, as I want to have a career in the medical field, but last winter I got a text from one of my recon brothers, and he asked if I'd be interested in doing contract work in the Philippines. I was under the impression it involved search-and-seizure and anti-piracy-type work.
But then I talked to Pete [Bethune] over Skype, and learned about the show, and it sounded like a good cause, and I really liked his enthusiasm. I didn't specifically search out conservation or TV.
What do you mean by "contract work"?
Contract work essentially is where you sign a contract to work for a certain agency and do whatever they want you to. A lot of [veterans] of Iraq and Afghanistan do contract work in private security. But this opportunity was different than anything I'd heard of.
How was the experience of filming the show?
The experience was amazing. It's something that will happen maybe once in a lifetime, to work with people of such high caliber. Pete is a truly driven person—if he wants to get something done, he'll do it.
What was the most challenging part of the show?
We certainly found ourselves in some hairy situations. The most nerve-wracking was in Indonesia—where they have these animal circuses with these dolphins and bears and otters and hold them in terrible conditions. Our mission was to retrieve a dolphin from one of these circuses that was being kept at an island resort, and we went there in the middle of night with no backup. You'll have to see the show to find out how it ends.
Another time we were tasked with putting a satellite tracker on a ship in the middle of the night—a ship that was involved in the illegal turtle trade. It doesn't seem like that big of a deal. But when we got out there we realized there were up to 10 individuals on the ship, and we didn't have any weapons. We didn't have a boat to grab us if it went south. So we had to find out how to sneak onto the boat without waking anybody up. That was pretty intense.
Some of these "operations" don't sound exactly legal.
In the show we generally work with governmental agencies to make this stuff happen, and make sure we have the legal right to do all this stuff.
How different was the show from your military experience? Or how did your military experience help you in the show?
My military experiences prepared me for this just being in hairy experiences. Being in firefights and jumping out of planes prepares you for the intensity of confrontations. And also as a Marine you have to be able to get along with and work with people from all different backgrounds.
A big thing that was different—there was no backup. Similar to contractors working for companies as private security, there's no air support or anything.That and logistically, obviously, you had a lot more pull coming from the Marine Corps than working [for the show].
Did the show change your views on environmental issues?
I wouldn't consider myself a hardened conservationist but I would agree with a lot of stuff I've read, about how wildlife shouldn't be mistreated and how overfishing is an issue, and I'm definitely more pro-conservation than I was.