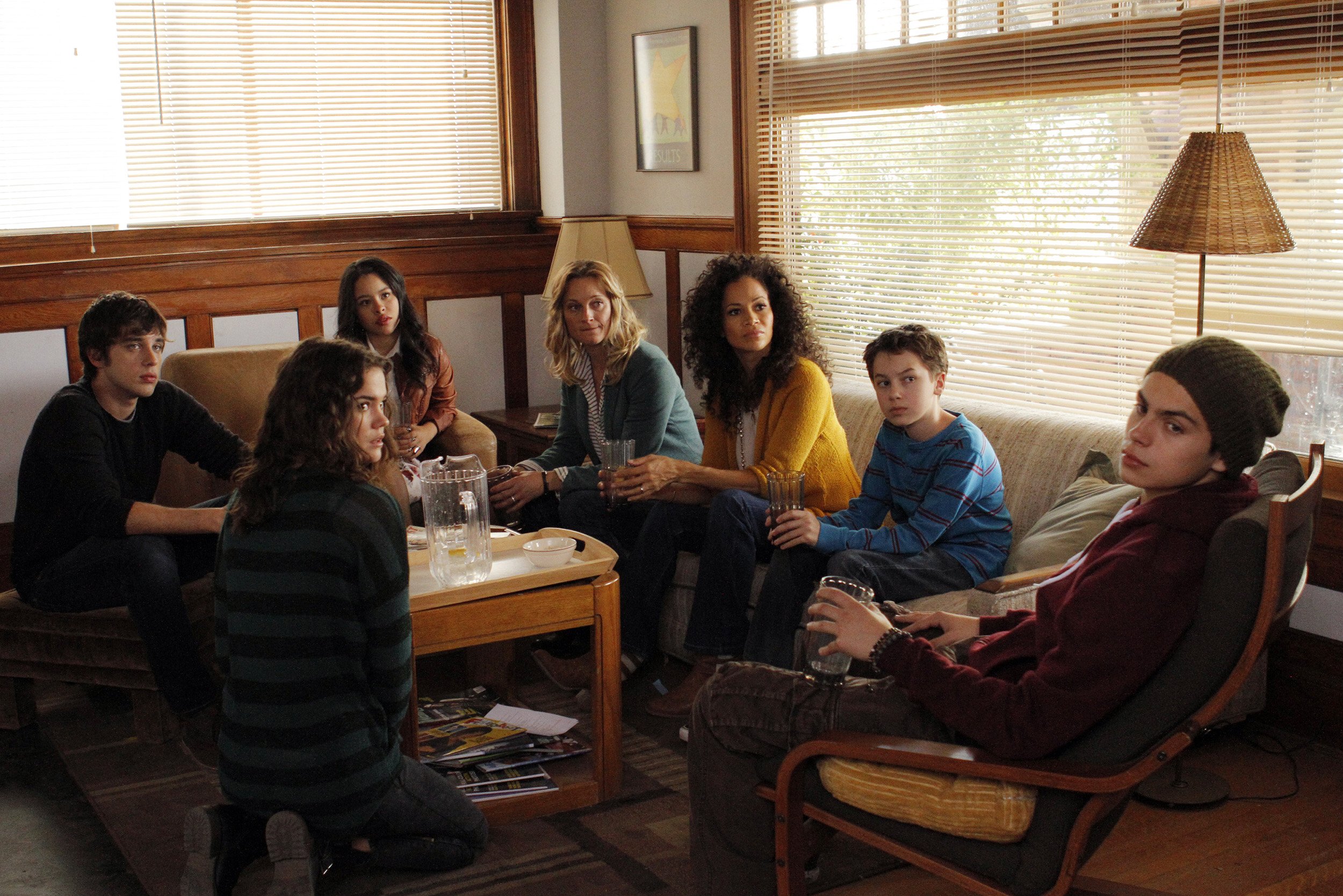 When actress Sherri Saum, who has a black father and a white mother, was growing up in Akron, Ohio, in the 1970s and 1980s, she rarely saw people who looked like her on television, she recalls.
"I grew up with precious little in the way of role models on television," she tells Newsweek, remembering how few black or mixed-race characters she saw on a regular basis outside of The Cosby Show and Facts of Life. "It makes you feel like you're not being seen, not being heard, not part of the society you're living in."
Today Saum is helping to bring another kind of diversity to television playing one half of an interracial lesbian couple on The Fosters. In the show, which is in the middle of its second season on ABC Family, Saum, who is straight, plays Lena Adams Foster, a vice principal. Her character raises a family of biological, adopted, and foster children with her partner, Stef Adams Foster, played by Teri Polo.
The quantity and quality of LGBT characters on prime-time television has improved in recent years, according to two annual reports by GLAAD (formerly the Gay & Lesbian Alliance Against Defamation) released this October. GLAAD and other advocacy groups see television as an important battleground in their larger mission to create a more inclusive society and eliminate prejudice and discrimination toward the LGBT community. The New York- and Los Angeles–based advocacy group, which has been around since 1985, works with television writers to try achieve those goals and grades networks on their representation of LGBT people.
It's "readily apparent that there has been significant progress on TV overall," according to GLAAD's Network Responsibility Index (NRI), a 49-page report released October 1 that examines the programming of 15 networks during 2013 and 2014. But there is room for improvement, especially in the representation of transgender people, GLAAD says.
"The trend of having LGBT characters as recurring characters that are other things—doctors lawyers, parents—is a good trend," says Stacey Horn, a professor of educational psychology and human development at the University of Illinois-Chicago.
"It shows people as complex human beings," rather than one-dimensional caricatures or gimmicks.
And, as Saum puts, it, "television is extraordinarily powerful."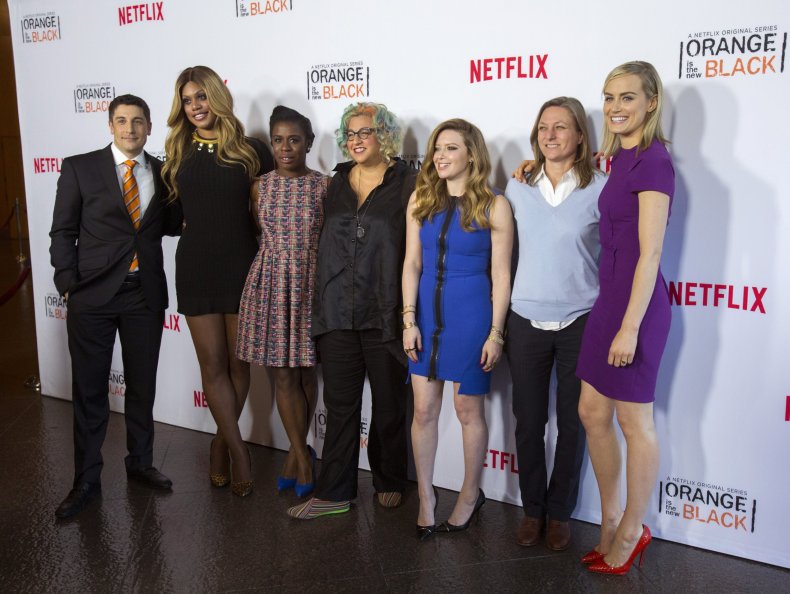 TV Comes Out of the Closet
When GLAAD first began tracking representations of LGBT characters on television nearly two decades ago, "you could count them on two hands," says Matt Kane, GLAAD's director of entertainment media.
"Personally as a young gay man growing up not seeing representations of myself left me with a sense of alienation," he says.
The last third of the 20th century saw the slow, but memorable, introduction of gay characters in TV, including Archie Bunker's best friend Steve on All in the Family, the first sitcom to introduce a gay character in 1971.
Christine Sparta wrote about television's "Emergence from the Closet" in USA Today in 2002, citing meaningful characters and storylines that graced small screens in the early years: Billy Crystal as Jodie Dallas on Soap (1977); the first LGBT character on daytime television, lesbian child psychiatrist Lynn Carson on All My Children (1983); Clifford in Brothers as the first gay major character (1984); the teenaged Rickie on My So-Called Life (1994); Ross's ex-wife Carol, who marries her partner Susan, on Friends (1996); and Ellen DeGeneres's coming out simultaneously as the title character in Ellen and in real life.
Now, programs that feature LGBT characters or discussion of LGBT issues makes up a significant portion of each of the five broadcast network's (ABC, NBC, FOX, The CW, CBS) prime-time hours.
MTV and FX tied for first out of the ten cable networks GLAAD studied for 2013-2014, with 49 percent of their prime-time programming devoted to LGBT-inclusive content. MTV, HBO and ABC Family, home of The Fosters, received "excellent" grades while TNT, A&E and the History Channel all received "failing" grades.
GLAAD's second report, "Where We Are on TV," also released October 1, looks ahead at the 2014-2015 television seasons. It "found that 3.9 percent of series regulars [in scripted prime-time broadcast television] will be lesbian, gay or bisexual characters," up from 3.3 percent last year, but below the record high of 4.4 percent in 2012.
The improvement goes beyond numbers, explains Kane. Characters have also become more nuanced and diverse—in terms of race, background, religion and socioeconomic status—and story lines have become more varied.
"You really do help foster greater understanding by showing LGBT people as people first and foremost going through the same trials and tribulations as someone else," says Kane.
These improvements follow other milestones for the LGBT community, according to GLAAD's NRI report, including the end of the military's "Don't ask, don't tell" policy and legalization of same-sex marriage in more than two dozen states.
"As society has become more accepting we have been able to push the boundaries further and further," says Linda Schuyler, co-creator and executive producer of Degrassi, a long-running Canadian teen drama which is now broadcast on TeenNick. The show has included gay, lesbian, and bisexual characters, and garnered a 2010 Peabody award for two episodes in its four-year depiction of a transgender character's journey.
"One of the objectives of Degrassi is to reassure young people that they are not alone and to reflect back to them realities of teenage life," says Schuyler.
Not everyone finds this upward trend positive.
Bryan Fischer, director of issue analysis at the American Family Association, finds the programing "manipulative" and "socially irresponsible" broadcasting that could harm "vulnerable young children who don't have a knowledge base to be discerning about what they're seeing." Fischer fears younger viewers can be "easily be desensitized to perverse behavior if it's presented positively on television," he tells Newsweek.
Advocates, meanwhile, want this programming to reach young people who may identify as LGBT but might not have people in their families or communities they can look to as adult role models, explains University of Illinois-Chicago's Horn, who is openly gay. It "makes you see that having rich full life as a person that is out and LGBT is possible," she says.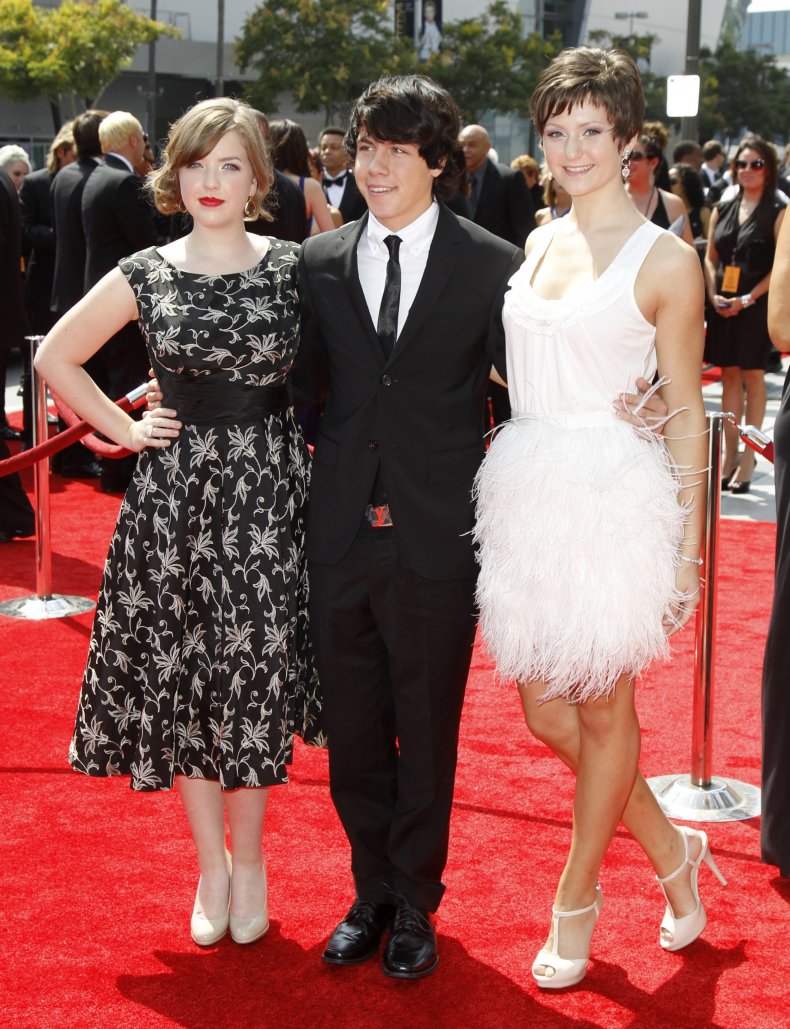 Beyond Gay Characters
Despite the progress, more could be done to make representations of LGBT characters more diverse; racially and otherwise, says Kane. This year's NRI still cites several examples of "ugly content," such as on Family Guy and borderline offensive humor, with Mike & Molly, 2 Broke Girls, and Two and a Half Men noted as examples.
Transgender representations also fell short. GLAAD found no regular transgender characters in either broadcast or cable networks' original programming for the upcoming seasons.
According to the NRI, "the majority of depictions of transgender people on TV over the past 10 years were problematic to outright defamatory," and lag about a decade behind representations of LGB characters, says Kane.
Starting next year, networks will have to include significant transgender content in their original programming in order to earn an "excellent" grade from GLAAD.
GLAAD also plans to include analysis of online platforms next year. Some already have transgender characters in shows, like Netflix's Emmy Award-winning Orange is the New Black and Amazon's Transparent, starring Jeffrey Tambor as a transgender parent and just renewed for its second season.
By depicting openly lesbian parents on The Fosters, Saum's hope is that the show is "desensitizing people to the shock of seeing a gay couple on TV, [softening] the blow for people who are, quote unquote, not ready for that, says Saum.
The goal is to "[take] the novelty out of it," she says. "To normalize it as life."