The TWA Hotel Is Bringing Mid-Century Magic to New York City
A long-abandoned terminal at JFK airport is getting a sky-high makeover.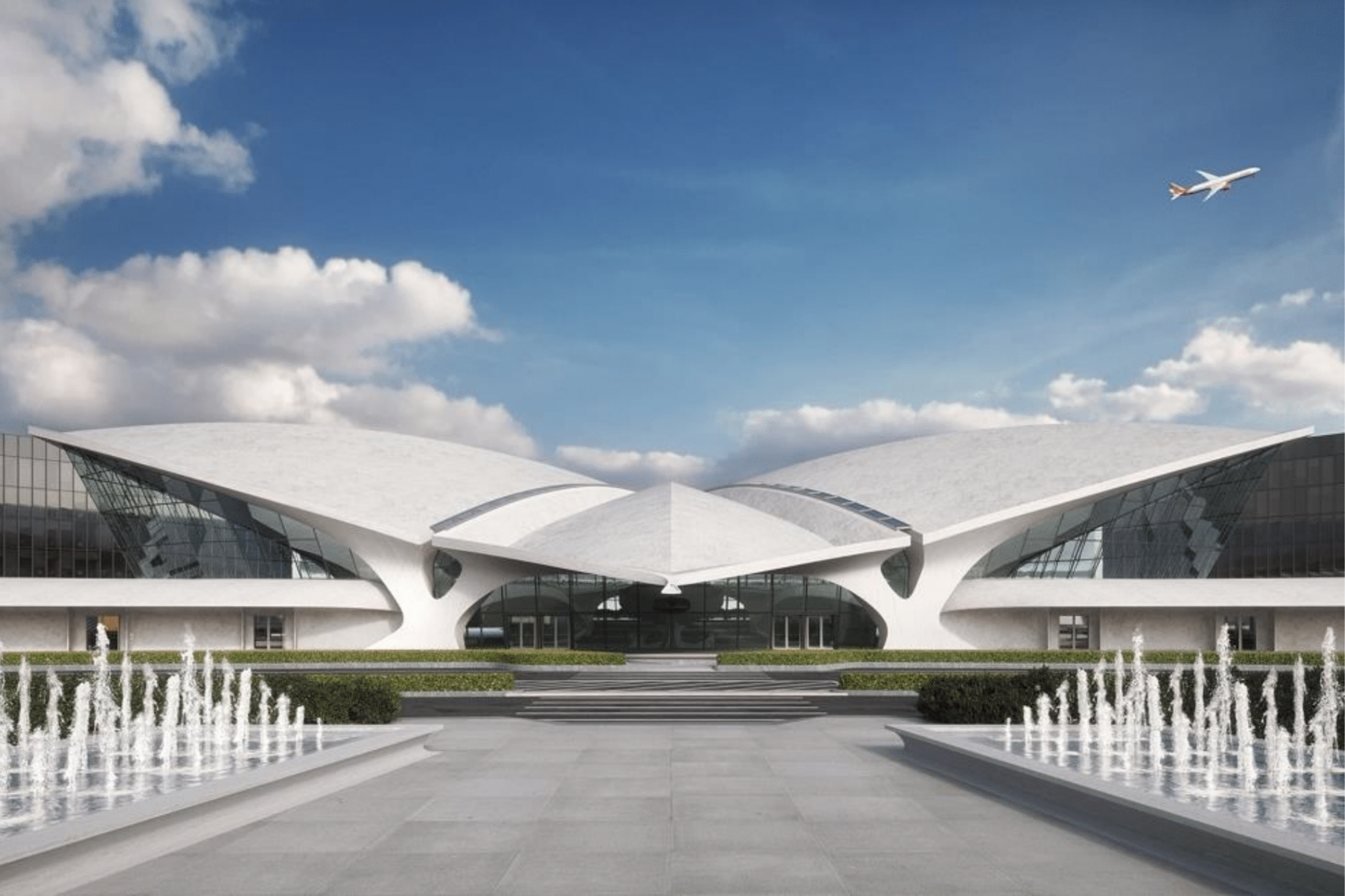 The year 1962 ushered in idyllic events to the American masses: John Glenn orbited the Earth. Spider-Man shot his first web. The Cuban Missile Crisis instilled faith into Kennedy's leadership. The Jetsons premiered as the first color primetime program. The Trans World Airlines Flight Center opened at John F. Kennedy Airport in New York.
"We're bringing the building back to when it was in 1962," Tyler Morse, the CEO of MCR, says of the terminal that closed in 2001. He's the head of the agency masterminding the re-envisionment of a nearly two-decade long abandoned Eero-Saarinen-designed space into a sprawling hotel, reinstating its mid-century magic for the modern age. The hotel will be a Mad Men dream for the masses, complete with rewired vintage rotary phones to make your conference calls—just don't light up a Lucky Strike.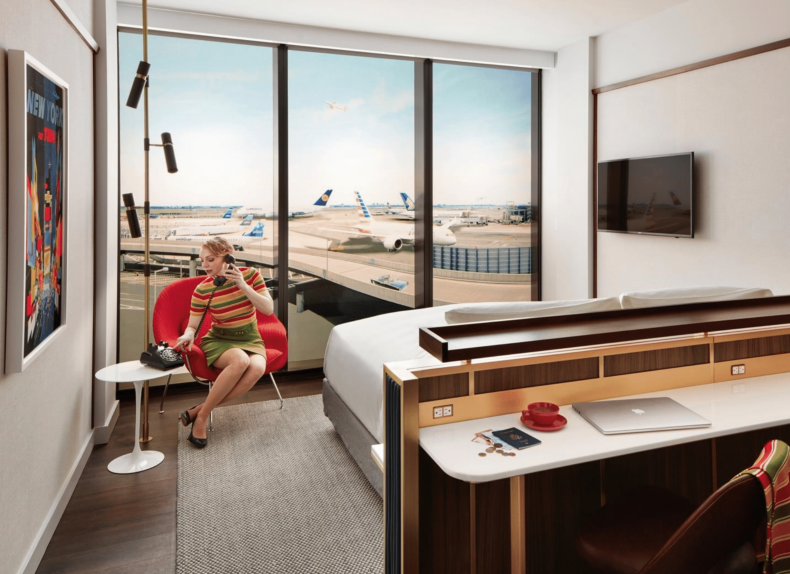 "The '50s were defined by post-war recovery. The latter-half of the '60s descended into drugs, protests, assassinations," Morse, a former baggage handler for Delta turned hospitality magnate, said. "'62 was an idyllic year, where anything was possible in America." And they're ushering in that hope to create a fascinating new hot-spot—at JFK.
"We think that 90% of people who visit will not be guests," Morse says, even at the somewhat remote destination for New Yorkers.
There's enough to make a pilgrimage on the A Train for, though: six restaurants, including Paris Café, a Jean-Georges Vongerichten restaurant, eight bars including one inside of a repurposed Lockheed Constellation airplane, an "Equinox-sized" gym, a soon-to-be-opened skating rink complete with Christmas tree that will make it the "Rockefeller Center of Queens", and a bosque, a sort of heavily-wooded indoor park. It seems as if they took everything that New York City has to offer the cool class and contained it to JFK—but it will also intrigue day-stayers waiting to catch their flight.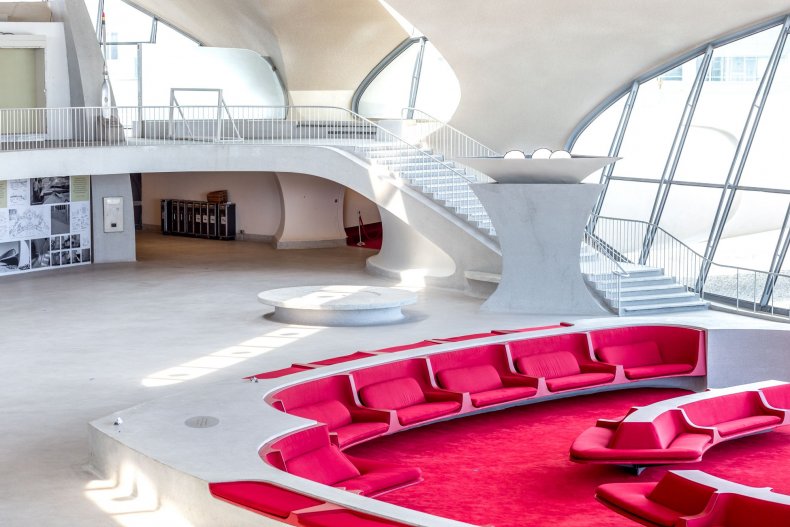 The hotel has the only 512 rooms you'll find for a respite, since the TWA is the only one on JFK's premises. "We have on-demand hair and makeup, newsstands, coffee shops," (by Intelligentsia, no less), "bars, even a kosher kitchen," Morse says. And don't worry about a cacophony of aircrafts disturbing the experience—the hotel is encircled by a glass curtain wall designed by Fabrica to muffle the sounds, with the second-thickest glass in the world. TWA is poised to offer everything to someone staying until their connecting flight and the trendy set alike.
Even though they opened up a few rooms to book for Valentine's Day, there will be more announcements on restaurants and amenities preceding its official May 15th opening—and we're ready for take-off.