Tweet Resurfaces of RNC Speaker Abby Johnson Saying One Vote Per Household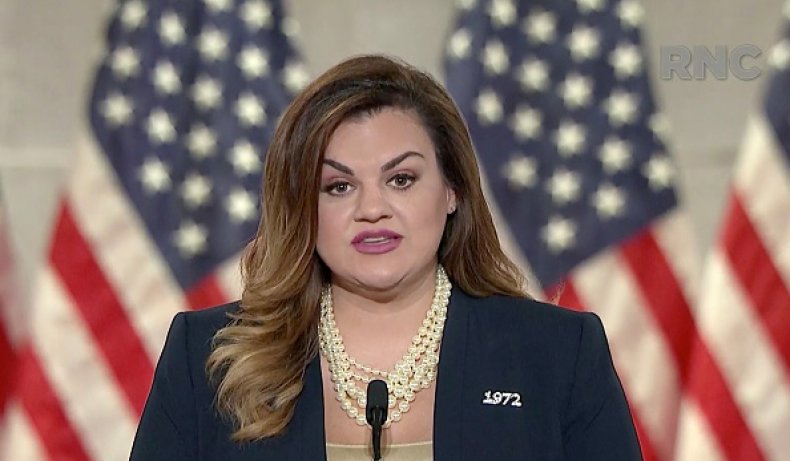 Abby Johnson spent eight years working for Planned Parenthood, and she described Tuesday during the second night of the Republican National Convention things she witnessed at Planned Parenthood. Things like getting recruited to the organization, winning a major award and witnessing an abortion firsthand.
She also talked about walking away from Planned Parenthood to form her own anti-abortion nonprofit.
"Today, I'm a pro-life activist," Johnson said.
Johnson's social media past caught up with her on Tuesday night, though, as a tweet surfaced from earlier this year stating she believes in "one vote" per "Godly household."
Johnson said during her speech Tuesday night she was recruited to help decrease abortions in the country. She said it went from innocently helping others to being forced into "barbaric" practices.
"I truly believed I was helping women, but things drastically changed in 2009," she said.
She said that in April of 2009, she was awarded the employee of the month award by the organization, and she was invited to an annual gala to receive the award named after Margaret Sanger. It was the highest honor bestowed to a Planned Parenthood employees.
Johnson said Sanger, the founder of Planned Parenthood, was a "racist" whose mission was to "eradicate" minorities through abortions.
"Her goal when founding Planned Parenthood was to eradicate the minority population," Johnson said. "Today, almost 80 percent of Planned Parenthood abortion facilities are strategically located in minority neighborhoods. And every year, Planned Parenthood celebrates its racists roots by presenting the Margaret Sanger Award."
Johnson said in her speech that in August of 2009, her supervisor instructed her to meet a new "abortion quota."
"I was expected to sell double the abortions performed the previous year," Johnson said. "When I pushed back, underscoring Planned Parenthood's public goal of decreasing abortions, I was reprimanded."
Johnson said she was told, "abortion is how we make our money." Johnson then told the story of how she was in a doctor's office during an ultrasound abortion of an "unborn baby, fighting back, desperate to move away from the suction."
Johnson left Planned Parenthood and founded the nonprofit group "And Then There Were None," which helps abortion workers transition away from that industry.
Johnson said people "can't even conceive of the barbarity" of the practice of abortion.
In May of this year, Johnson said she supported a "one vote per household" agenda. When questioned if there was a split between the man and woman, she replied, "Then they would have to decide on one vote. In a Godly household, the husband would get the final say."