Twelve of Afpak's Most Wanted Insurgents: A Guide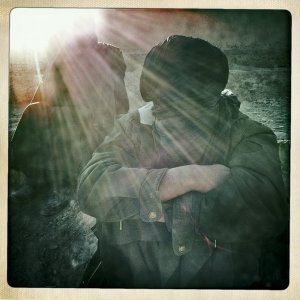 The U.S. military surge has broken the Taliban's momentum—so says Gen. David Petraeus, at least. But contrary to that sunny outlook from the commander of U.S. forces in Afghanistan, the guerrillas' senior leadership seems to be largely intact and determined to make the coming spring and summer as painful as possible for the coalition's troops. The overall strategy for doing that is in the hands of a few top insurgent commanders, such as Abdul Qayyum Zakir, the former Guantánamo inmate who directs the Taliban's combat operations; Sirajuddin Haqqani, who pledges loyalty to the Taliban's supreme leader, Mullah Mohammed Omar, but runs his own fierce militia of in eastern Afghanistan and Kabul; and the notorious mujahedin warlord Gulbuddin Hekmatyar, who commands a third guerrilla force, smaller than the others but better organized, from his mountain redoubt along the -Afghanistan-Pakistan border. Still, they don't risk their lives by conducting the actual war on the ground. That's left to a group of lesser-known lieutenants who include some of the insurgency's most important and aggressive operatives. A brief who's who:
Maulvi Hassan Rahmani
No other Taliban leader still in action is viewed as being closer to Mullah Omar, a source of enormous influence for Rahmani. The bond dates back to the Taliban's days in power, when Rahmani used to sit at Omar's side while the leader held court at his palace in Kandahar. In contrast to most senior commanders, Taliban insiders say Rahmani is a deft organization man, good at administration, at raising both finances and recruits, and at calming his more incendiary colleagues. "He's very cool-minded," says a Taliban intelligence officer. "He can arrange anything."
Maulvi Abdul Rauf Khadim
Until 9/11, the hard-nosed Khadim commanded Mullah Omar's elite mobile reserve force, fighting regime opponents all over Afghanistan. Arrested and sent to Guantánamo soon after the Taliban's collapse, he was released in late 2007, having convinced his jailers that he wanted only to go home and tend his farm. Escaping from house arrest in Kabul, he fled to Pakistan. Today he's the shadow governor of southern Uruzgan province and a potential rival to Zakir (who was freed from Gitmo at the same time) for the insurgency's top slot, with a loyal following of fighters at the heart of the U.S. military surge in neighboring Kandahar and Helmand provinces. "He will be very important in the future," says one senior Taliban commander.
Maulvi Abdul Kabir
Another close Omar associate, he was instrumental in reigniting the insurgency in eastern Afghanistan after the Taliban's collapse. He now heads the group's Peshawar Shura, which directs insurgent activity in eastern Afghanistan. Like Haqqani, he's a prominent member of the Zadran tribe, giving the two insurgent networks a basis for close collaboration. A good organizer of men, money, and matériel, he's also a brutal commander. He's believed to have been behind a suicide attack this past February in which gunmen wearing police uniforms slaughtered more than 40 people at a bank in the eastern city of Jalalabad. Some Taliban think he's been co-opted by Pakistan's ISI spy agency, which arrested him in February 2009, only to free him days later.
Mullah Abdul Razaq Akhund
The shadow governor of Kandahar province is one of the U.S. military's most-wanted insurgents. His IEDs are a daily threat to American soldiers, and his fighters constantly terrorize Afghan security forces and civilians. Last February his gunmen, including five suicide bombers, launched a frontal attack on Kandahar's police headquarters, killing a score of victims, including 15 policemen. In January his suicide bombers killed 17 people, including a police commander, as they were washing up at a public bath before Friday prayers. In the past few months he has also assassinated Kandahar's deputy mayor and the province's deputy governor. His brutal tactics are nothing new: he was Mullah Omar's chief of police during the Taliban's rule.
Qari Baryal
Operating closely with Maulvi Kabir, he has brought insurgent territory perilously close to Kabul. The guerrillas he commands in Kapisa province, less than 100 miles from the capital, killed 10 French soldiers and wounded 21 in one ambush in 2008. Since late 2009 he has been holding two French journalists hostage, refusing to release them despite millions in ransom reportedly offered by Paris, and evidently holding out for even more money. Perhaps his biggest coup has been to open a crucial infiltration route for insurgents traveling from Pakistan through Kapisa to northern Afghanistan, where the insurgency is spreading.
Maulvi Ishmael
No one is better at ransom kidnappings and other ways to raise cash for the insurgency. As a reward, the then–shadow governor of Zabul province was promoted in January to head the military council of the Taliban's ruling body, the Quetta Shura. His guerrillas along Highway 1 in Zabul have raked in millions from Afghan security contractors paying for ambush-free passage for convoys hauling supplies to U.S. and Afghan government forces. He has made millions more in ransoms for Afghans and foreigners who were seized along the route. His men are currently holding a Canadian traveler they grabbed this past February.
Maulvi Gul Mohammad
As one of Mullah Omar's top commanders in northern Afghanistan, he somehow got away when the Americans invaded in late 2001, even as thousands of Taliban fighters were killed or captured. By 2008 he was back again, almost singlehandedly building a fighting force from scratch in the until-then relatively peaceful north, with help from disaffected local ethnic Pashtuns and a wave of Chechen and Uzbek fighters using Baryal's newly opened routes from Pakistan. Now he's said to be importing more suicide bombers from Pakistan. "He is working harder and is more effective than anyone in the north," says the Taliban intelligence officer.
Sheik Dost Mohammad
There may be no other Taliban commander who can claim so many U.S. casualties—possibly more than 100 American combat deaths. In the remote, rugged, and heavily forested valleys of Kunar and Nuristan provinces, his forces have staged the bloodiest attacks on U.S. forces since the war began. In 2005 his guerrillas killed three Navy SEALs and then shot down a Chinook helicopter flying to their rescue, killing 16 more Special Operations troops. In 2008 his fighters killed nine Americans and wounded 27 at a U.S. outpost in the Waygal Valley, and the next year they killed eight and wounded 22 more Americans in a similar assault on another remote base. U.S. forces have now largely withdrawn from those areas, giving Mohammad and his men a huge psychological victory. An ethnic Pashi (a minority tribe that claims descent from Alexander the Great), he is widely featured on jihadi DVDs riding a white horse along rocky mountain trails to visit and motivate his fighters.
Amir Khan muttaqi
Mullah Omar's former spokesman and minister of education and information, he now runs the Taliban's propaganda machine. He has improved the number and quality of the group's newspapers and magazines, and has streamlined and upgraded its online Web sites and DVD productions. Some Afghans say that the Taliban's English--language website is now a better read than anything produced in English by the Kabul government.
Hakimullah Mehsud
The Afghan Taliban may focus strictly on targets inside their home country, but their 32-year-old Pakistani Taliban ally is bound by no such constraints. In a chilling video released last July, Mehsud embraces would-be Times Square bomber Faisal Shahzad in Mehsud's South Waziristan base. "He was our friend and we trained him," Mehsud says in a recent video interview. "Faisal Shahzad was a very faithful, dedicated, devoted mujahed. We claim responsibility for this." Another video shows Mehsud meeting with and saying farewell to the Jordanian double agent who soon afterward would kill seven CIA operatives at Camp Chapman in late 2009. Mehsud openly expresses great admiration for Osama bin Laden. "Al Qaeda and we have the same objectives and world view," he says in the most recent video, said to have been shot this past February in South Waziristan. "If the needs come, even in the middle of the night, we would work with them wholeheartedly."
Mullah Noor (Toofan) Jamal
Few if any commanders in the Pakistani Taliban have risen so fast and are so feared. From being a poor village mullah just a few years ago, he has leaped to become the insurgency's kingpin in Pakistan's Orakzai tribal agency. He runs a parallel state of his own, replete with courts, a police force, and tax collectors. A close associate of Mehsud, he has appeared in several videos in which he shows off his personal involvement in barbarous punishments, passing judgment on his victims and then watching as his men behead supposed spies, flog men and women with rods for a variety of suspected sins, and stone to death a 35-year-old woman for alleged adultery.
Hafiz Gul Bahadur
A close associate of Haqqani's, he runs a similar cross-border operation against Afghan and U.S. forces from his North Waziristan redoubt. Unlike Meh-sud, he maintains a peace deal with the Pakistani government, unwilling to engage in battles that would only detract from the war against those he views as Islam's real enemies: the Americans. He harbors senior Qaeda operatives and plays host to training camps for guerrillas and suicide bombers. As a result, he and his men are frequent targets of American drone attacks. "Without his support we wouldn't be so strong," says an Afghan Taliban commander. "Some 50 percent of the militants crossing the border from Pakistan to fight for us are sent by him."