Twelve-Hour Gaza Humanitarian Truce Takes Hold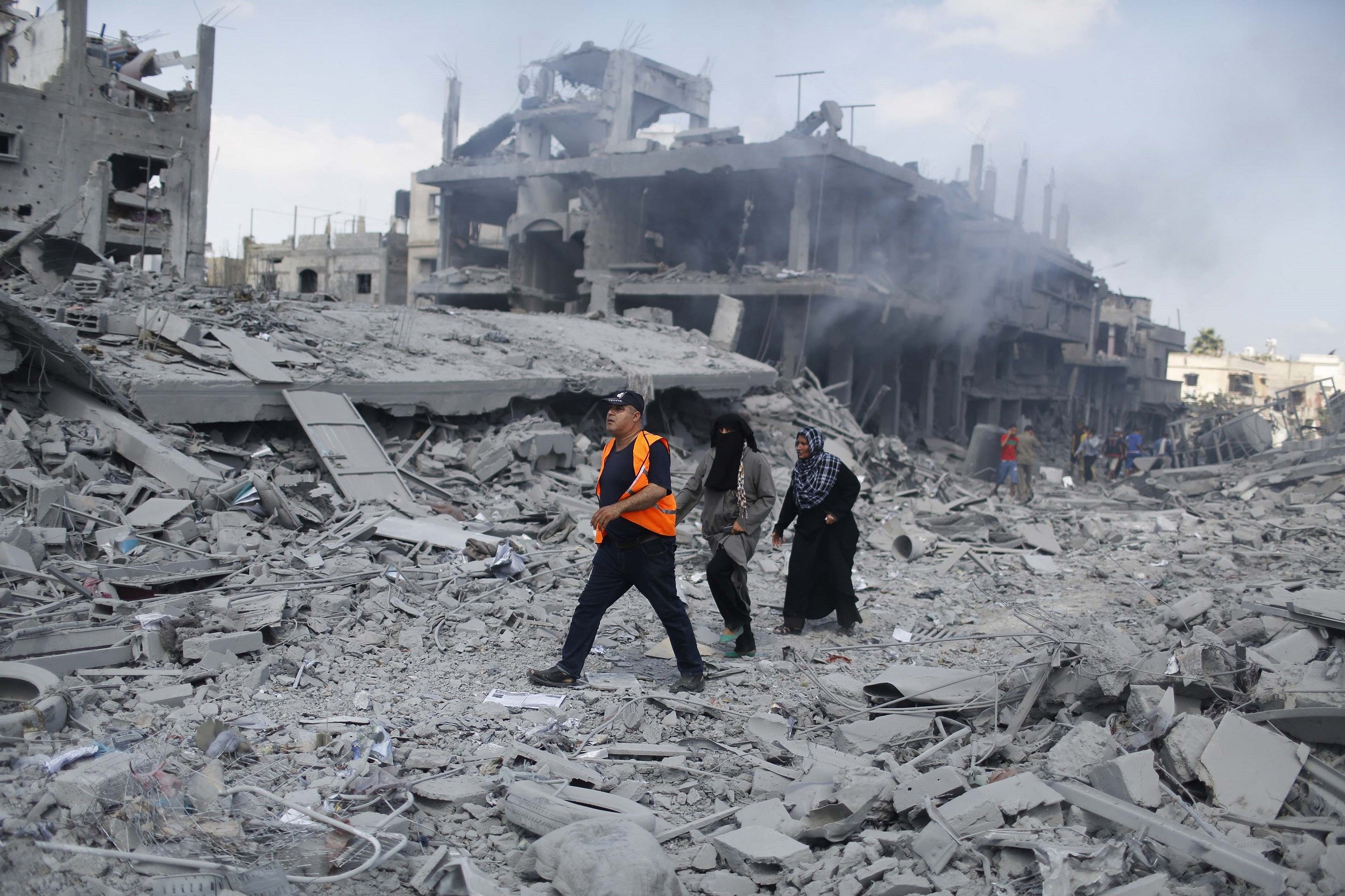 GAZA/JERUSALEM (Reuters) - Palestinians in the Gaza Strip poured into the streets on Saturday to recover their dead and stock up on food supplies after a 12-hour humanitarian truce agreed by Israel and Hamas took hold.
Women in Beit Hanoun wailed as medics pulled three dead relatives from a home struck overnight by an Israeli air strike. Near Khan Younis, 18 members of a family died from tank shelling shortly before the truce began, the Gaza Health Ministry said.
Gaza health officials said rescue workers have so far pulled out 40 bodies from under the rubble since the truce began.
Israel's military pledged to hold fire for 12 hours from 8 a.m. (1 a.m. EDT) but press on searching for tunnels used by militants. The Islamist group Hamas, which dominates Gaza, said all Palestinian factions would abide by the brief truce.
U.S. Secretary of State John Kerry has been spearheading international efforts to end 19 days of conflict in which 940 Palestinians, many of them civilians, have been killed. The diplomatic push was to continue on Saturday in Paris.
Israel said two more of its soldiers were killed in pre-truce fighting Gaza, bringing the army death toll to 37 as troops battled militants in tiny Mediterranean enclave that is home to 1.8 million Palestinians. Three Israeli citizens have also been killed by rockets fired from Gaza.
Residents of Beit Hanoun in the northern Gaza strip walked through destroyed streets lined with damaged houses and entire buildings reduced to rubble. Some who had not seen each other for days embraced as they surveyed the wreckage around them.
"We lived through a night of horror. The shelling was all around our house," said Hanan al-Zaanin, standing with four of her children outside their home in Beit Hanoun, an area which has seen fierce fighting.
Many of Beit Hanoun's 30,000 residents had fled the area. "We hope the action called for more demonstrations in the West Bank and said it was at the same time working to secure a ceasefire deal.