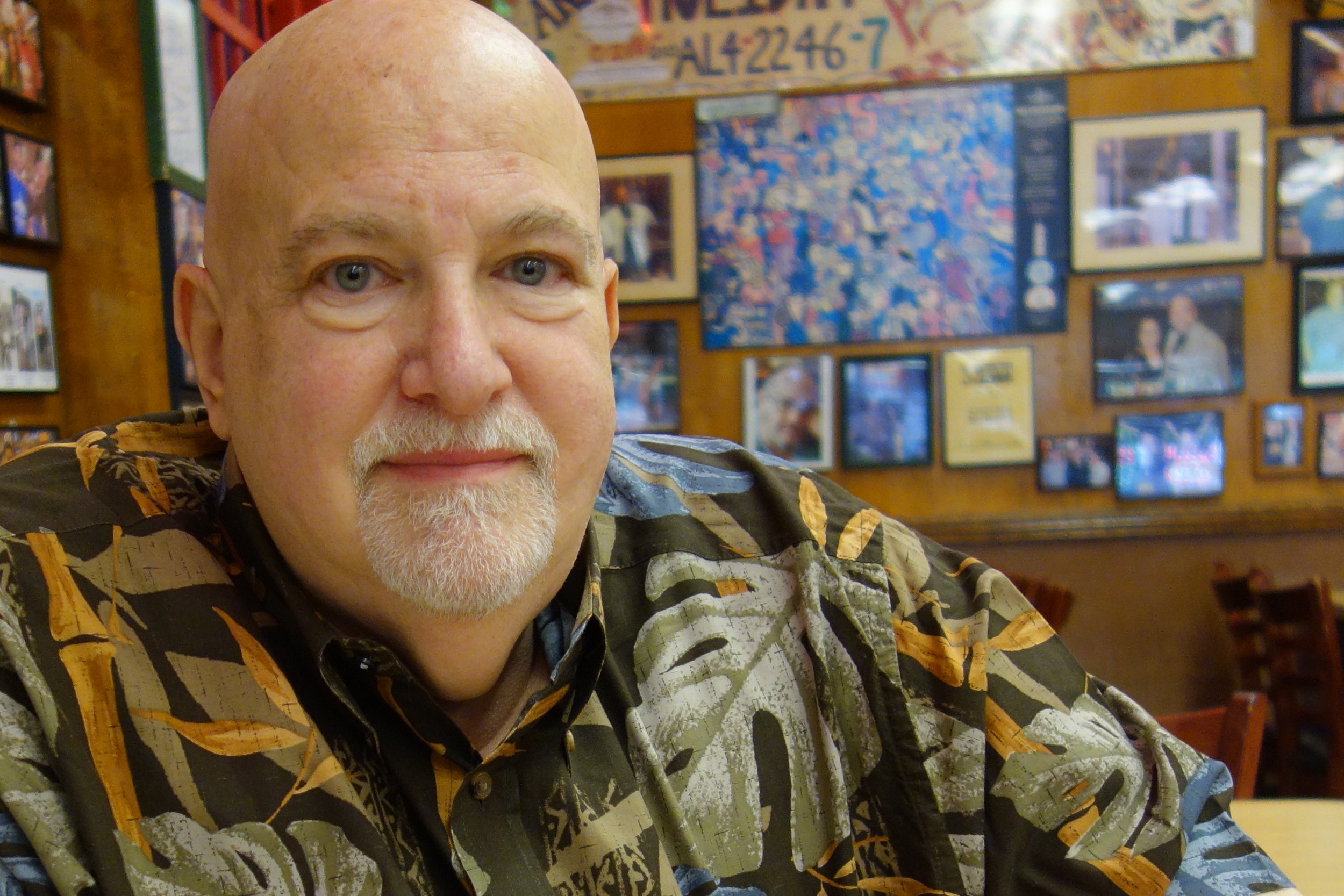 Twenty-five years after Meg Ryan faked cinema's most famous orgasm in Katz's Deli, customers still follow her lead in the 126-year-old Lower East Side establishment.
Sexually charged gasps and moans fill the deli "at least a couple times a month," says co-owner Fred Austin, who's in the process of transferring management to his nephew Jake Dell. He's reluctant to admit they're staged.
"A lot of people have an orgasmic reaction to our food," Austin says. He's having breakfast in the deli at 7 a.m. on Saturday—one of the few times there's no line stretching out the door. I've come to ask him about the iconic When Harry Met Sally... scene, though he insists it's a rather short story.
Director Rob Reiner and his film crew approached Katz's in late 1988, mere months after Austin bought the store with his father-in-law, Martin Dell, and brother-in-law, Alan. The whole shoot took one day in early 1989.
"They just said, 'We need to do a scene. We'll need to rent the store for a day,'" Austin recalls. "Of course we had no idea how big it was going to be. It was our first time closing the restaurant for a special function."
The orgasm in question lasts about a minute on-screen, but it took hours for the film crew to capture it. Meg Ryan, who declined to be interviewed for this story, reportedly spent hours trying to get it right.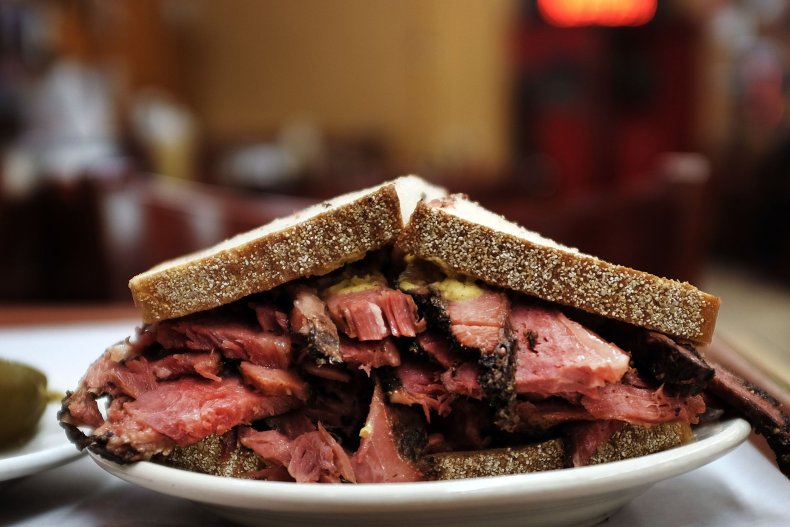 "I lost count—must have been at least a dozen times," Austin says. "It was a tough scene for her. She would retreat to the safety of her motor coach in between scenes. But Billy Crystal was amazing. Even though he had to take a bite for continuity every scene, he ran over and had hot dogs and sour tomatoes in between."
Austin watched from the sidelines (all deli staffers were replaced with extras), but because of his noted resemblance to Rob Reiner, "people were coming up to him and asking him deli questions and coming up to me and asking me directorial questions." He didn't see the scene until it appeared in theaters—and only years later realized it had become one of the most famous moments in romantic comedy history.
Back then, Katz's was struggling. Construction on the Williamsburg Bridge slowed business, which didn't recover until the early 1990s. The walk to Houston Street from Union Square or Alphabet City wasn't particularly safe at night. There were no luxury high-rises within spitting distance of the deli.
"When I first bought the place, I'd never see women or children in here," Austin tells me. "Now women are about 40 percent of our customers."
And the deli itself has become an immediately recognizable icon. It has appeared in films ranging from Enchanted to We Own the Night to Across the Universe, though none has had the impact of When Harry Met Sally....
Today there's a sign affixed above the infamous table. "Where Harry Met Sally…Hope You Have What She Had!" it reads. ("We had the table tent on the table, but people kept stealing it," Austin says.) But customers looking to re-enact the famous scene do so from any of the dozens of tables lining the place. In November, the comedy collective Improv Everywhere took the deli by surprise and re-enacted the moment as a flash mob, with 20 women sounding out orgasm noises at once.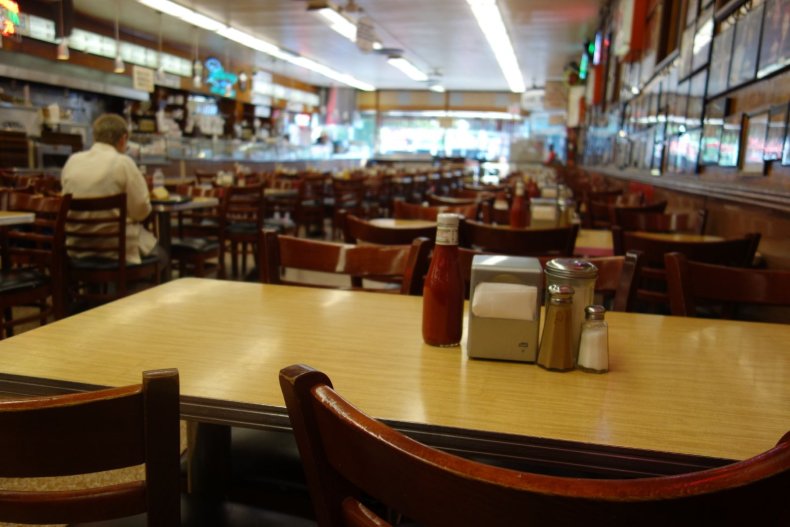 "People come in and do that scene all the time, particularly late at night, depending on how drunk they are," manager Kevin Albinder told theNew York Daily Newsat the time.
According to sexuality expert Debby Herbenick, Ph.D., a research scientist at Indiana University and author of Sex Made Easy, it's scientifically possible that they aren't faking it.
"We do have reports of women who have experienced orgasm from eating," Herbenick confirmed in an email to Newsweek. "In a recent study, we have reports of people who have experienced orgasm from eating chocolate, tiramisu, tres leches cake, a tuna sandwich, and a perfectly ripe cherry tomato—among other foods."
Further research remains to be done on the link between orgasms and kosher-style pastrami.