Twenty People Found Dead and Burned Close to U.S.-Mexico Border Crossing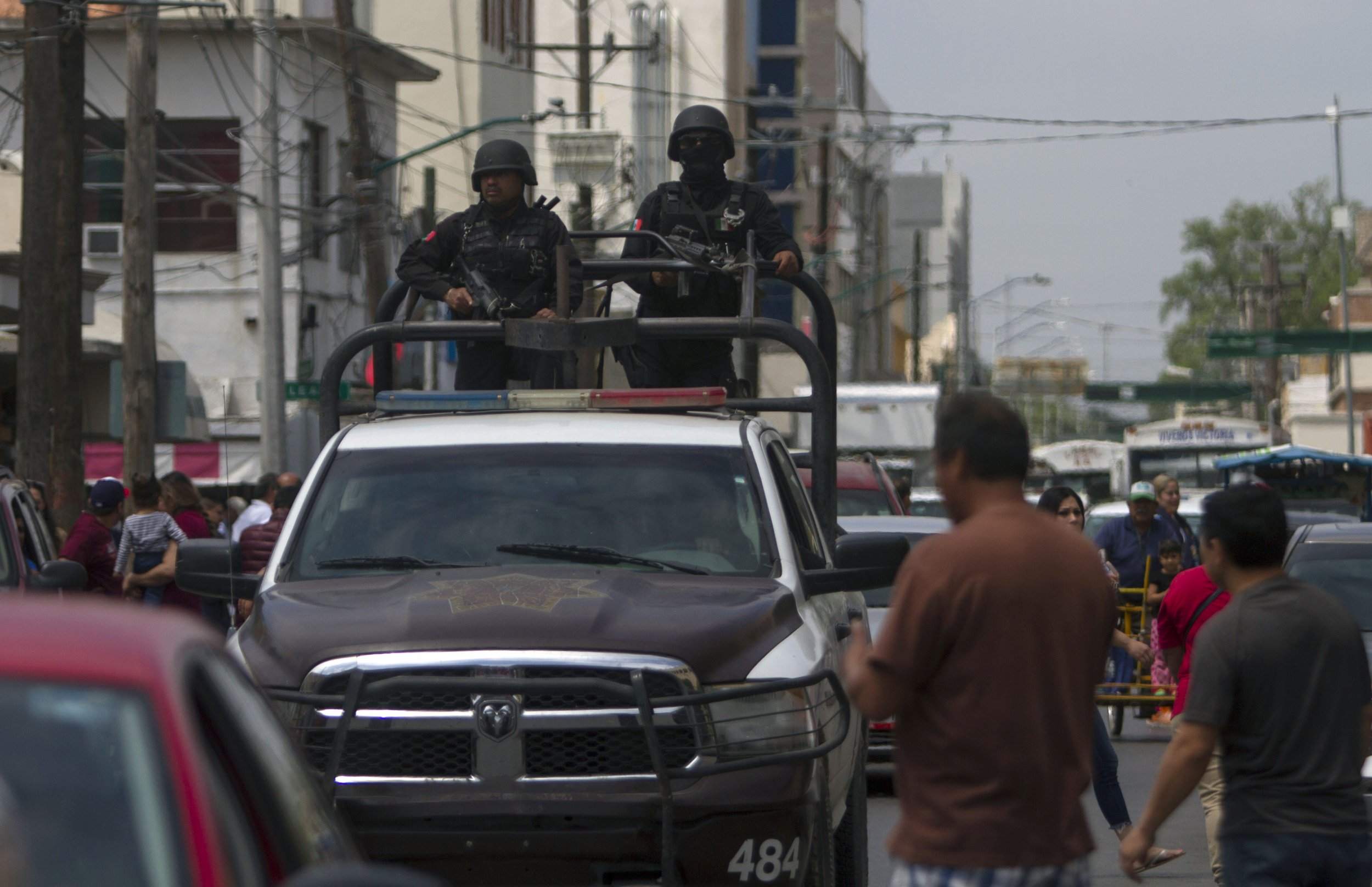 As America's attention is fixed on the U.S.-Mexico border, a grisly new discovery has demonstrated just how dangerous the area remains for migrants and others traveling through and working in the area.
On Wednesday, an unnamed security official told Reuters that authorities had discovered 20 bodies near the frontier, close to the city of Nuevo Laredo in the state of Tamaulipas. Seventeen of the bodies had been burned, the official explained, and were discovered alongside five burned-out vehicles.
Read More: Mexico arrests three men over torture and murder of California teens
The gruesome discovery was made in the small town of Miguel Aleman, which sits just across the Rio Grande river separating Mexico from the state of Texas. The official did not provide any further details about the victims or offer any explanation as to the circumstances around the deaths.
Reuters noted that Tamaulipas is one of the most violent states in a country that has been beset by drug-related violence. Its location on the U.S. border makes the state useful for the lucrative drug trade and human trafficking. The 20 bodies found Wednesday are among hundreds discovered in recent years, many in mass unmarked graves.
More than 10 years after the Mexican government launched a U.S.-backed war on drug-running cartels in 2006, the country remains riddled by corruption and violence. As troops were deployed to the streets and more aggressive tactics adopted, multiple major cartel leaders were killed or captured.
But these apparent successes merely unleashed a new wave of violence as large gangs fractured, pitting factions against one another in a vicious battle for territorial control and lucrative criminal enterprises. An estimated 150,000 people have been killed in gang-related violence since 2006, accoridng to Congressional Research Service.
The homicide rate hit a new record high in 2017 with almost 29,000 people murdered nationwide, but 2018 may well have broken that record. In the first six months of last year, homicide numbers were up 16 percent on the same period in 2017.
The border area has come into greater focus in recent months thanks to the U.S. immigration debate. President Donald Trump and the Republican Party have depicted migrants at the southern border as a national security threat, and called for greater spending on border security—most notably the construction of Trump's controversial border wall.
Tens of thousands of would-be migrants and asylum seekers have traveled to the U.S. border crossings. Those applying for asylum are being made to wait on the Mexican side of the frontier while their applications are processed, putting pressure on local infrastructure and leaving new arrivals at risk from criminal gangs operating in the area.
Many of those arriving have done so in large, multi-thousand person caravans coming from Central America—from countries which are also beset with gang violence. These travelers have had to brave a long and dangerous journey with the constant threat of assault, robbery and abduction.
According to Amnesty International, up to 20,000 migrants are kidnapped every year by criminal gangs as they make their way to the U.S. Trafficking can earn the gangs as much as $50 million each year, the Mexican National Human Rights Commission has said.