'Twerking Epidemic' Corrupts Youth, Says Anchor Once Fired For Lewd Photos
A Newsmax host who was formerly fired over allegations of sending unsolicited lewd photos to his female colleagues has blamed twerking for America's "moral decay."
Eric Bolling, who was ousted from Fox News in 2017 and now anchors for Newsmax, deplored the suggestive dance move on his program Eric Bolling The Balance on Wednesday. His tirade started by reacting to a viral TikTok video from Rhode Island state senator Tiara Mack, who uploaded footage of herself twerking at a beach on July 4.
Mack refused to apologize for the video, which she described as authentic self-expression after she was widely attacked by conservative politicians and commentators including Tucker Carlson.
"Remember the Democrat Rhode Island state senator twerking upside down and posting it to TikTok?" asked Bolling in a clip viewed over 85,000 times on Twitter. "This is apparently the Democrats' best, but really, what all of this highlights is a generation of attention-hungry children who never grew up."
Next, Bolling played footage of a woman and a young child at a Pride parade where celebrators danced in the street.
"Look at this," said the host. "A parent forcing her child—who appears not to want any part of it—forcing him to watch radical LGBT activists. That's right, you guessed it—twerk during pride celebrations."
"Not only is this the moral decay in America, but there's clearly a twerking epidemic," added Bolling. "And the left-wing mob is doing everything, everything they can to keep the twerking going and corrupt our nation's youth."
The host also said that twerking was part of a left-wing scheme to "deprive children of their innocence," "destroy the family unit" and "destroy faith."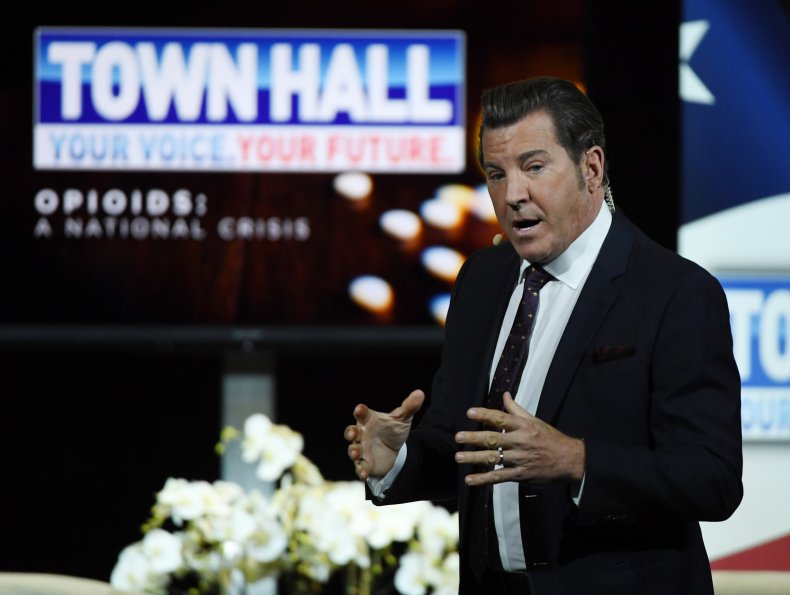 Bolling anchored for 10 years at Fox News, where he hosted shows including Fox Business Network's Cashin In', The Five and Fox News Specialists. In 2017, a report from Huffington Post cited a dozen sources saying that Bolling had sent an unsolicited photo of male genitalia to three female colleagues.
Although Bolling denied the allegations, the network conducted a month-long independent investigation that resulted in his dismissal. He has hosted his show on Newsmax since July 2021.
The commentator is a longtime friend and supporter of Donald Trump, whom he met on the set of Trump's former show The Apprentice. Trump even considered appointing Bolling to the U.S. Department of Commerce after his election, but it never panned out, according to Politico.
Newsweek reached out to Newsmax for comment.