'Twerking', 'Fo'shizzle' and 'Meh' Entered Into Oxford English Dictionary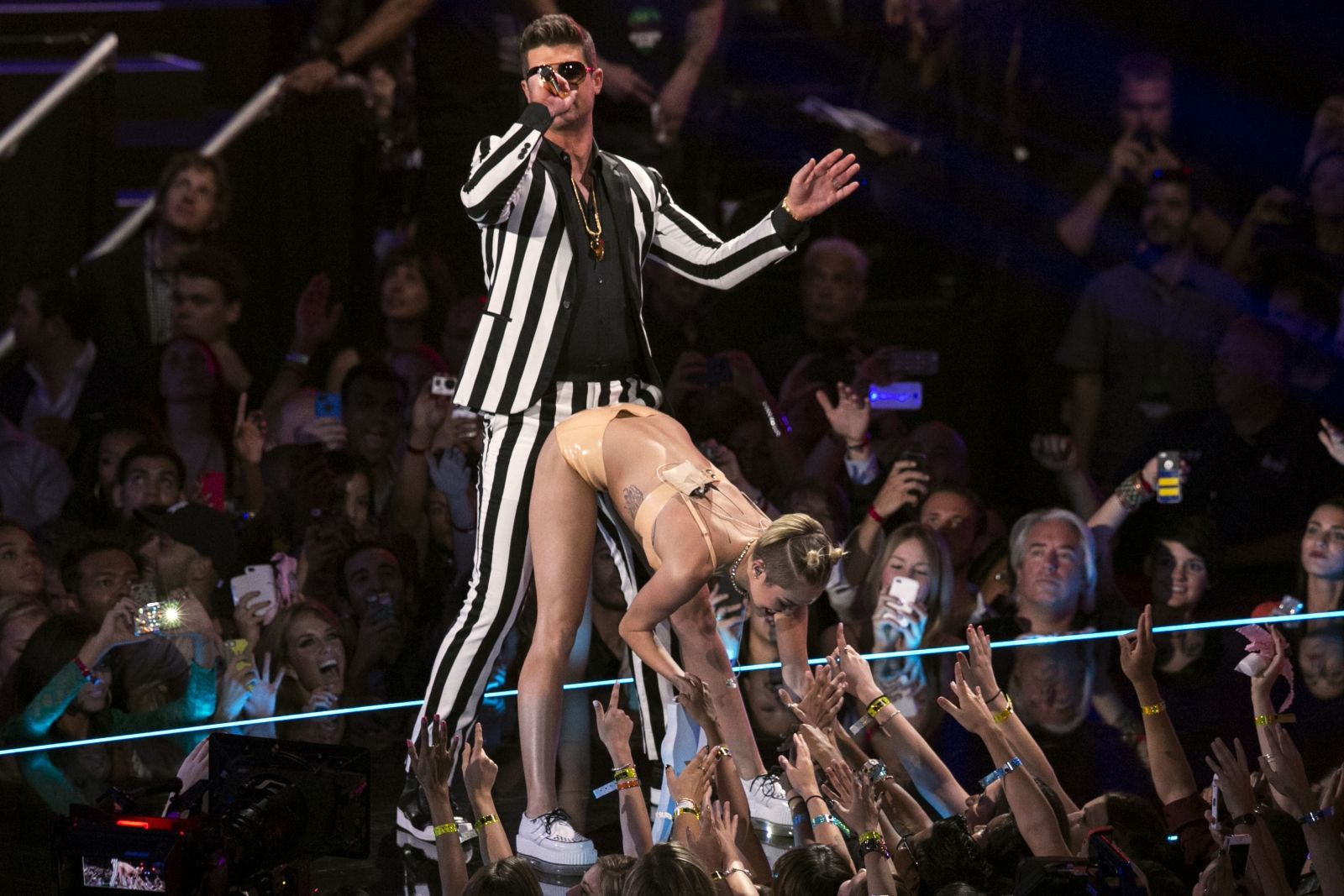 The Oxford English Dictionary (OED) today revealed that the word "twerking" dates back to the 1820s as it announced that the term is one of its new entries, along with more than 500 other words, some of which are rather unlikely contenders.
According to researchers at the OED, "twerking", a word which thrust itself into the literary limelight after Miley Cyrus' provocative performance at the 2013 MTV Awards, was actually first used in 1820 to describe a "twisting or jerking movement" or "twitch".
Spelt slightly differently, "twirk" was originally a noun, until it became a verb in 1848 and its spelling was changed to "twerk" in 1902.
Twerking first entered the OED in 2013 along with "selfie," "emoji" and "vom", but was re-defined today in a little more detail, which is helpful for those of us lost for words on how to describe the manoeuvre.
It is now described as dancing "in a sexually provocative manner, using thrusting movements of the bottom and hips while in a low, squatting stance."
Other words that made the cut this year were "hard arse", describing someone who sticks to a specific set of standards; "meh", used to voice a lack of enthusiasm, believed to have first been used in 1992 but popularised by cartoon show the Simpsons; "fo'shizzle", a slang term for "for sure"; and "hot mess", once a term used to describe a warm meal, now defined as "something or someone in extreme confusion or disorder."
"E-cigarette" was also introduced today following hot on the heels of the term "vape", a verb which entered the dictionary in 2014. An e-cigarette, the OED says is: "A cigarette shaped device containing a nicotine-based liquid or other substance that is vaporised and inhaled, used to simulate the experience of smoking."
Another new word, inspired by the explosion of social media over the last few years, was "Twitterati", a term to describe a group of users of the social media site Twitter.
For any new word to qualify for the dictionary, it must have been in popular use for at least 10 years in both novels and newspapers. On average around 1,000 new entries are added to Oxford Dictionaries Online every year.
According to the OED's website, the OED now contains over 600,000 words, three million quotations and incorporates words from over 1,000 years of the English language.