'Twilight' Actor Gregory Tyree Boyce Found Dead at 30
Actor Gregory Tyree Boyce, who is known for appearing in the first Twilight movie, has died. He was 30 years old.
The actor, best known for playing the character Tyler Crowley in the film, was discovered alongside the body of his girlfriend, 27-year-old Natalie Adepoju, in their Las Vegas condo on May 13, the Clark County Coroner's Office confirmed to Variety.
The cause of death has not yet been disclosed for either individual.
In 2008 film Twilight, Boyce played the role of Crowley, a student at Forks High School who nearly hits Bella (Kristen Stewart) with his car.
He also starred as Cowboy in a video short Apocalypse in 2018.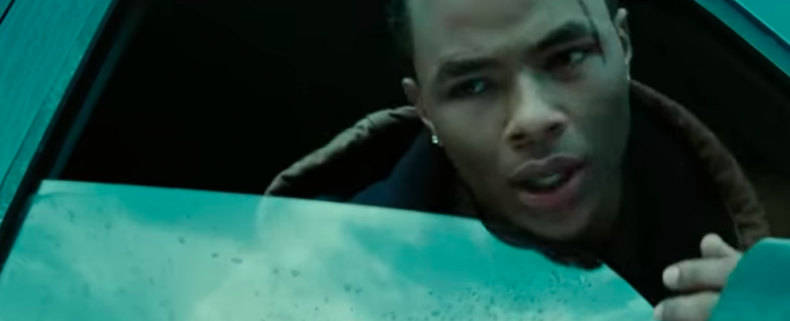 Boyce's mother Lisa Wayne confirmed her son's death on Facebook, writing about his plans to go into the restaurant business.
"My baby boy, Greg Boyce was the best chef....oh man. He was in the process of starting a wing business, West Wings," Wayne wrote.
"I can say that my son was my favorite chef. He was on to something great and that was his passion.
Wayne added: "I'm sick without you. I'm torn, I'm lost. I'm in pain. I'd text you or call you when I was broken or worried about something, and you'd tell me, Ma, I got you, we'll get thru this together."
Boyce turned 30 in December and marked the occasion in an Instagram post.
"At one point I didn't think I would make it to see 30 years old," he wrote at the time.
"Over the years like everyone else I have made mistakes along the way, but today is one of those days I only reflect on the great ones. What a time to be alive. Happy Dirty 30 self! Let's make the rest of these years your best!! #dirtythirty #sagittarius."
Boyce is survived by his 10-year-old daughter Alaya. Adepoju had a young son named Egypt.
According to E! News, Boyce and his girlfriend had been dating for "a little over a year."
Adepoju's family has set up a GoFundMe page to cover funeral costs and "bring Natalie home."
The family describes Adepoju as "our loving daughter, niece, sister, cousin, and friend."
"Natalie had so much life to live we are saddened that her life was cut short. Natalie leaves behind one son, her father, two brothers and one sister, and a host of family and friends who love her dearly," the page says.
"Any amount would help send our baby home the proper way."