Where the Main Cast of 'Twilight' Are Now
Twilight premiered in movie theaters in November 2008. Based on the books by Stephenie Meyer, Twilight went on to spawn four more films, New Moon, Eclipse, Breaking Dawn - Part 1, and Breaking Dawn - Part 2. Now the vampire film series has seen a resurgence in popularity after all five films dropped on Netflix worldwide. Since The Twilight Saga, the cast has gone on to greater things and Pitch Perfect's Anna Kendrick even forgot she appeared in the first film. Newsweek has everything you need to know.
Where the Main Cast of 'Twilight' Are Now
Bella Swan - Kristen Stewart
Kristen Stewart, who is now 31, portrayed 17-year-old Bella Swan who moved to the small town of Forks, Washington from Phoenix, Arizona.
In Forks, she fell in love with Edward Cullen, who just happened to be a vampire from the powerful Cullen family.
Bella became a vampire in Breaking Dawn after she nearly died giving birth to their daughter, Renesmee Cullen.
Since the last Twilight film in 2012, Stewart starred in Snow White and the Huntsman as the titular character.
She then went on to star in smaller, indie films including Camp X-Ray, Still Alice, Equals, and Clouds of Sils Maria.
In 2019, she returned to mainstream Hollywood in Charlie's Angels as Sabina Wilson, starring alongside Naomi Scott, Ella Balinska, and Elizabeth Banks.
Stewart will portray the late Princess Diana in the film Spencer, which is currently in post-production.
In Spencer, she will star alongside Timothy Spall, Sally Hawkins, Sean Harris and Jack Farthing.
Edward Cullen - Robert Pattinson
Robert Pattinson, 35, played the role of 108-year-old vampire Edward Cullen in the Twilight film saga.
Pattinson is stuck in his 17-year-old body after becoming a vampire in 1918 and attends the same high school as Bella.
He has the power of superhuman speed and the ability to read minds, except Bella's.
Since Twilight, Pattinson has starred in numerous films including David Cronenberg's Cosmopolis and David Michôd's dystopian western The Rover.
He also appeared in such critically acclaimed movies as The Lost City of Z, Good Time, High Life and The Lighthouse.
Most recently, Pattinson starred as Neil in Christopher Nolan's Tenet, alongside Elizabeth Debicki and John David Washington.
He will play the role of Bruce Wayne/Batman in the 2022 film The Batman, alongside Zoë Kravitz, Paul Dano, and Jeffrey Wright.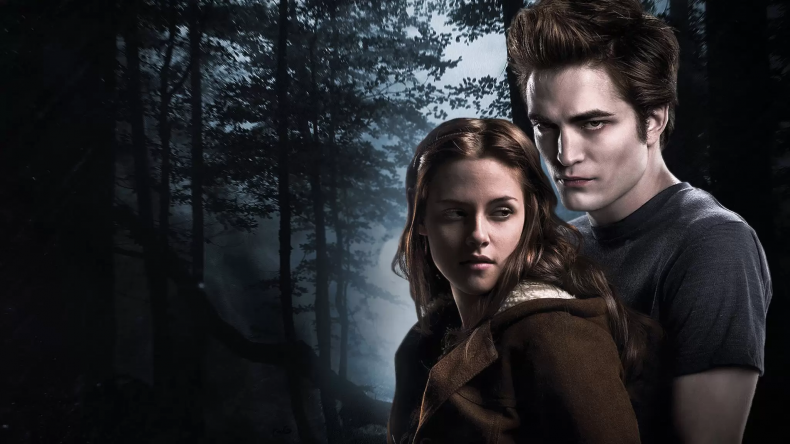 Jacob Black - Taylor Lautner
Taylor Lautner, 29, starred as Jacob Black in the Twilight film series, a childhood friend of Bella and love interest.
Jacob was also a werewolf and a member of the Quileute tribe.
From 2014 to 2018, Lautner starred in the BBC sitcom Cuckoo, alongside Greg Davies and Helen Baxendale.
He is also known for playing Dr. Cassidy Cascade in Scream Queens in 2016.
Carlisle Cullen - Peter Facinelli
Peter Facinelli, 47, played the role of Carlisle Cullen, the Cullen family patriarch.
Outside of Twilight fame, Facinelli is best known for playing Dr. Coop in Nurse Jackie.
He also appeared as Peter Decker in American Odyssey in 2015 and Maxwell Lord in Supergirl.
Most recently, he starred in, directed, produced, and wrote the film The Vanished.
His other most recent film credits include Countdown and Running with the Devil.
Esme Cullen - Elizabeth Reaser
Elizabeth Reaser, 46, portrayed Esme Cullen, Carlisle's wife in The Twilight Saga.
In 2018, Reaser starred in Netflix's terrifying series The Haunting of Hill House.
She also played Pam Bozanich in Law & Order True Crime: The Menendez Murders and Ellie Fitzgerald in Manhunt: Unabomber.
Alice Cullen - Ashley Greene
Ashley Greene, 34, starred as vampire Alice Cullen, who saw herself as a sister to Edward and took Bella under her wing.
Since Twilight ended in 2012, Greene went on to star in the TV series Rogue as Mia Rochland.
In Rogue, she starred alongside Thandiwe Newton, Cole Hauser, and Leah Gibson.
Most recently, Greene starred in the 2019 film Bombshell as Abby Huntsman.
In Bombshell, she appeared alongside Charlize Theron, Nicole Kidman and Margot Robbie.
Emmett Cullen - Kellan Lutz
Kellan Lutz, 36, played the role of Emmett Cullen, the strongest vampire in the Cullen family.
Lutz, an American actor, and model has since gone on to star as John Smilee in The Expendables and Hercules in The Legend of Hercules.
Lutz is currently starring in the CBS series FBI: Most Wanted as Ken Crosby, starring alongside Jen Landon, Nathaniel Arcand and Julian McMahon.
Rosalie Hale - Nikki Reed
Nikki Reed, 33, starred as Rosalie Hale, the only member of the Cullen family who is not welcoming of Bella.
Reed has since gone on to star in several films including Jack Goes Home, In Your Eyes, and Pawn.
She is also well known for playing Betsy Ross in Sleepy Hollow after Twilight ended and Bronwyn in Dollface.
Most recently she starred in V-Wars as Rachel, alongside Ian Somerhalder and Adrian Holmes.
Outside of acting, Reed has set up sustainable jewelry brand BaYou with Love.
Jasper Hale - Jackson Rathbone
Jackson Rathbone, 36, starred as vampire Jasper Hale in The Twilight Film Saga.
Rathbone is an American actor and musician, best known outside of the Twilight world for his role as Jared Peters in the MTV series Finding Carter.
He also played Giorgio in TNT's The Last Ship.
Rathbone has also been the vocalist for the funk rock band, 100 Monkeys.
Charlie Swan - Billy Burke
Billie Burke, 54, played the role of Charlie Swan, Bella's father in The Twilight Saga.
After Twilight concluded in 2012, Burke went on to star in Revolution as Miles Matheson.
He also played the role of Mitch Morgan in Zoo, Captain Billy Tyson in 9-1-1: Lone Star, and Reagan in Most Dangerous Game.
Burke will appear in the upcoming Netflix series Maid as Hank, starring alongside Margaret Qualley and Nick Robinson.
The Twilight Saga is streaming on Netflix now.