'The Twilight Zone': Fans Have Mixed Reviews of Jordan Peele's Adaptation of the Classic Horror Series
The first two episodes of Jordan Peele's adaptation of The Twilight Zone premiered Monday on CBS All Access, and fans of the original cult classic have widely varying opinions about whether Peele successfully captured the essence of the series. Some said Peele gave the anthology series a much-needed update, while maintaining a dark and unsettling feeling throughout. Others claimed it lacked the allure of the original Twilight Zone.
Peele's first two episodes take fans inside modern-day horrors, just a step beyond the realm of "normal." The first, titled "The Comedian" starts Kumail Nanjiani and Tracy Morgan, and focuses on a struggling stand-up who will do anything to be famous. As his Instagram following grows, so do the laughs at his shows. He begins to take some serious liberties in his work, which have dire consequences in real life. The second, "Nightmare at 30,000 Feet," features a plane ride from hell, with a recording that could alter the outcome of a disaster waiting to happen.
Though both episodes are available on CBS All Access now, "The Comedian" has generated the most chatter among Twitter users. It opens with a failed joke about gun regulation, which is repeated throughout the episode (and always flops). Some Twitter users complained about the insertion of political issues into the show. A handful of viewers commented that they see the program as an escape, or do not want to hear one-sided views on gun laws in a thriller series.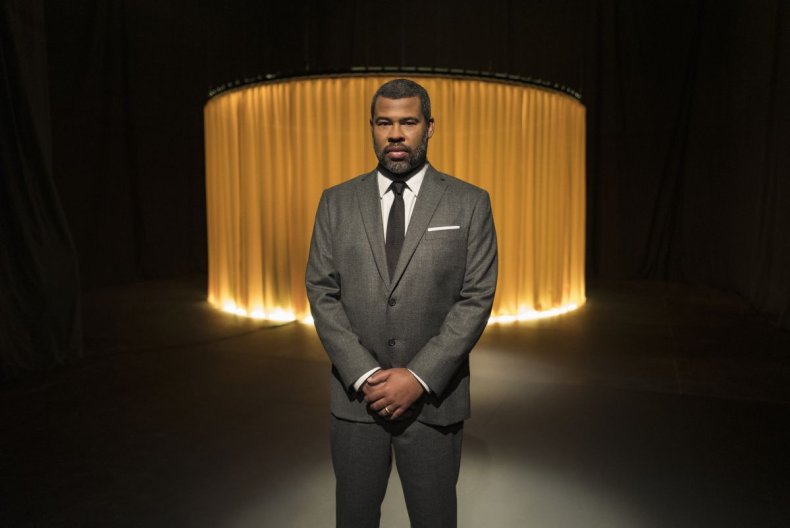 The expanded length of each episode has also been a major topic of conversation aboout the rebooted Twilight Zone. Each is nearly an hour long, rather than the original series's half-hour installments. Some viewers complained those extra 30 minutes caused the series to fall into predictability. Others explained they would have liked to see the new series in black and white, in homage to the original.
Still, plenty of fans celebrated the release and Peele's creativity, drawing comparisons to Black Mirror, and praising the surprises and scares to be found in the debut episodes. Words like "clever" and "sinister" stood as an online applause to the series.
The original Twilight Zone premiered in 1958 and ran until 1964. The latest adaptation will continue to upload a new episode each week on CBS All Access. "The Comedian" is now available for free on YouTube.