'Twilight Zone' Creator Might've Preferred Kids Were Protestors, Not Police
In December of 1968, at the end of a year of protest and civil outrage, The Twilight Zone creator Rod Serling told students at Moorpark College in California that he would prefer his children were protestors than police.
In a speech shared on social media by Anne Serling, one of the iconic television writer's two daughters and author of the memoir As I Knew Him: My Dad, Rod Serling, Rod Serling responded to the arrest of hundreds of young anti-Vietnam War protestors outside the 1968 Democratic National Convention in Chicago, castigating the police for their use of violence.
"I would rather have a son or daughter of mine march through the streets of Chicago protesting injustice—than I would siring a Chicago policeman who'll club anyone who'll get in his way, and that includes sixteen-year-olds, newspaper photographers, and senior citizens. And if anyone wants to raise the specter of 'provocation'—I say this categorically—there is no provocation extant short of a motive of self-defense to excuse a representative of law and order wading in with a billy-club under the pretense of saving the sovereign city of Chicago. Of the four hundred young people currently held under arraignment for so-called assault and battery, half of them are under eighteen and half of those under a hundred and twenty pounds," Serling said in the speech.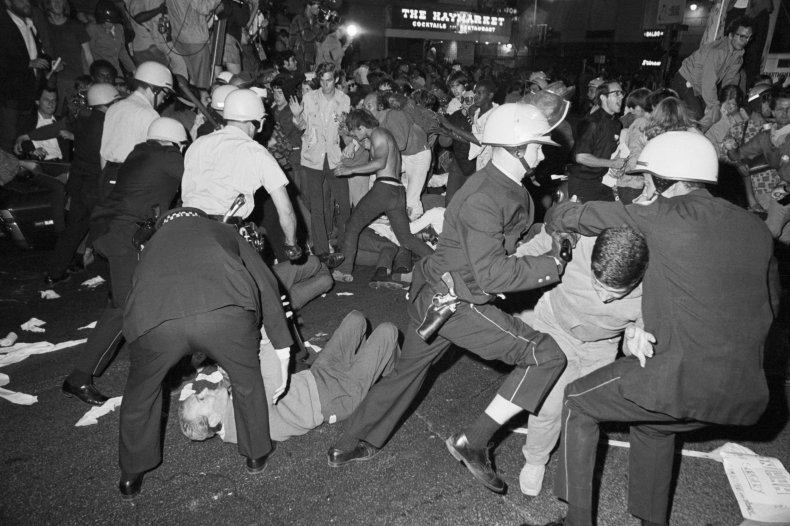 Serling was speaking specifically about multi-day protests held in Chicago from August 23 through August 28, 1968, which united a number of activist groups, including the left-wing countercultural "Yippies," the National Mobilization Committee to End the War in Vietnam, Women Strike for Peace and the Southern Christian Leadership Conference previously led by Martin Luther King Jr., who had been assassinated earlier that year.
Protestors were reacting in part to the Democratic party leadership's preference for pro-war vice president Hubert Humphrey—who had won zero primaries—over anti-war candidate Eugene McCarthy, who had garnered the plurality of votes.
The convention protests culminated in what became known as a "police riot," when the Chicago police fired tear gas at the 10,000 assembled protestors and attacked demonstrators with clubs and rifle butts.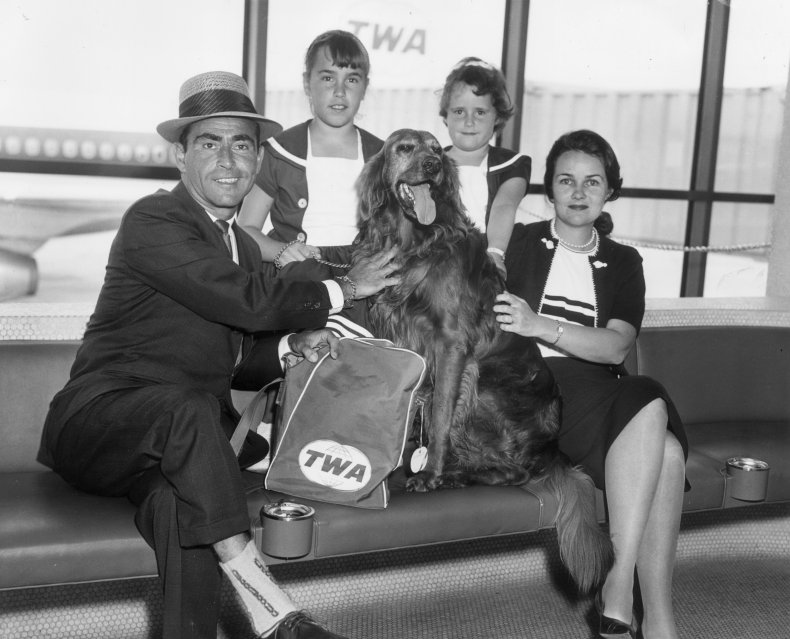 In both her memoir and on social media, Anne Serling framed her father's words as speaking to more than the specific circumstances of the 1968 Democratic National Convention, but to an overall philosophy horrified by the evils of prejudice and supportive of those who speak out and stand up against unjust hierarchies. She intimates that, were he alive, her father's stance on the May 25 police killing of George Floyd and subsequent worldwide protests would be obvious.
In As I Knew Him, Anne Serling also cited a letter her father wrote to The Los Angeles Times, which was published four days after King's assassination.
"In his grave, we praise him for his decency—but when he walked amongst us, we responded with no decency of our own," Serling wrote. "Now we acknowledge his compassion—but we exercised no compassion of our own. When he asked us to understand that men take to the streets out of anguish and hopelessness and a vision of that dream dying, we bought guns and speculated about roving agitators and subversive conspiracies and demanded law and order."
An activist against racism and war, Serling's concerns often manifested in his writing, including in the nuclear disarmament thriller Seven Days in May and in Planet of the Apes, which addressed racial prejudice, nuclear apocalypse and animal rights.
Newsweek contacted Anne Serling for additional details regarding her father's speech to Moorpark College and activism, but didn't hear back by time of this article's publication.